Hot Weather has tightened its grip over Tamil Nadu as many parts of the state recorded fairly hot afternoon yesterday with places like Vellore recording nearly 4°C above normal temperature for this time of the year.  Dharmapuri not far away from Vellore recorded more than 3°C above normal max temperatures yesterday while both Chennai observatories recorded nearly 2°C above normal.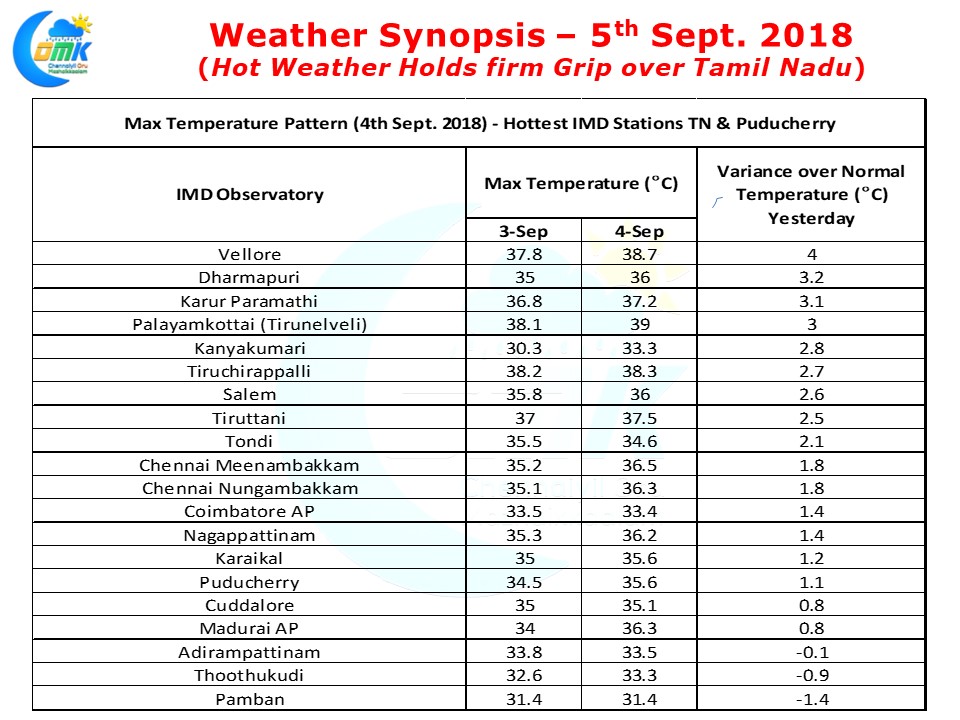 The overall suppressed Monsoon phase is unlikely to change any time soon though  there is an evolving Low Pressure in Bay of Bengal that is expected to form off the coast of North Odisha / West Bengal.  With winds from N NW dominating the west coast its the drier winds that is holding forte reducing the rain prospects and along with it bring in the increased temperatures across most parts of Peninsular India.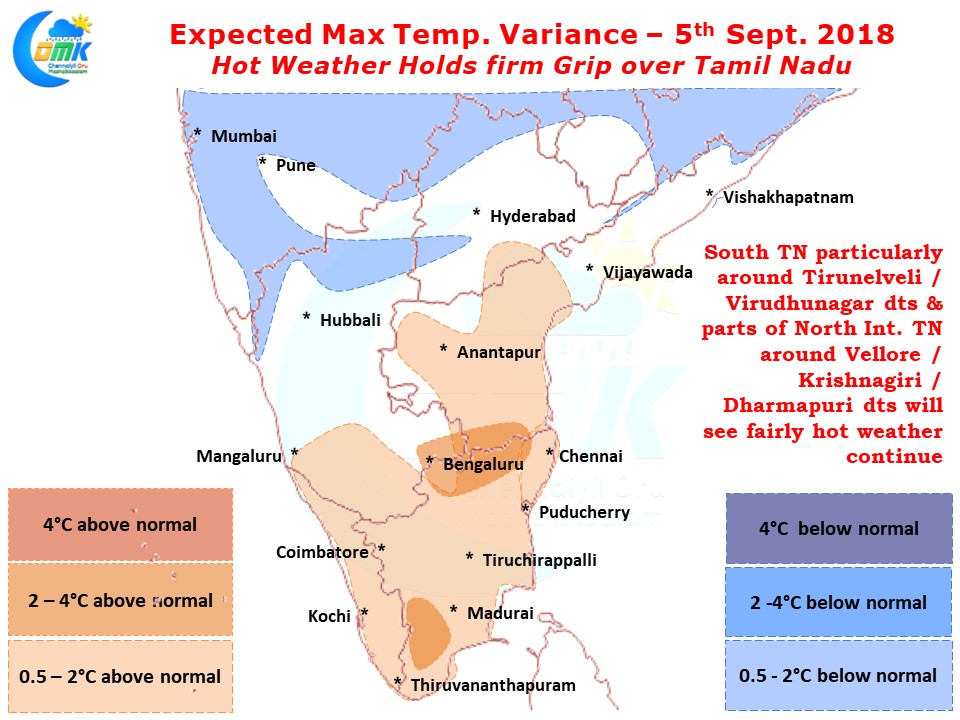 Weather models indicate hot and suppressed conditions are likely to continue for the most part of this week with possibly Wednesday & Thursday likely to be the peak of the current hot weather spell that is prevailing over Tamil Nadu.  Today once again the hot-spots will be around Tirunelveli / Virudhunagar dts in South TN along with parts of North Interior TN with the districts of Vellore / Krishnagiri & Dharmapuri bearing the brunt of abnormally hot weather.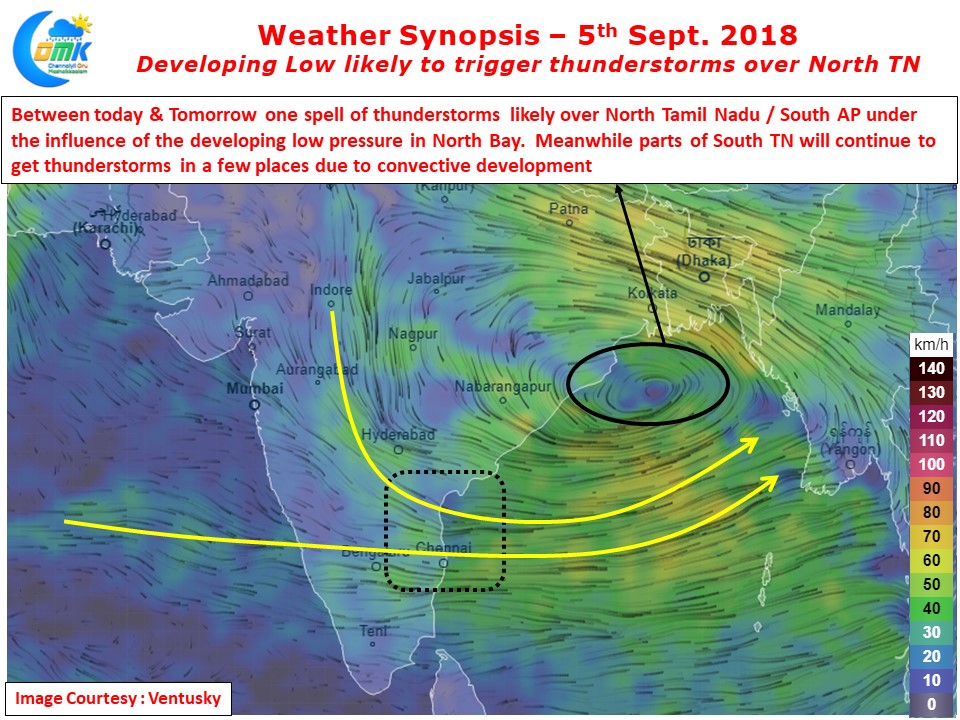 There is a slight chance for some thunderstorms around North Tamil Nadu under the influence of the developing low pressure in Bay.  Between today & Thursday there could be one spell of moderate thunderstorm activity over North TN & South AP though models do not indicate any major precipitation event for these two days.  Given the overall atmospheric conditions it is prudent to keep expectations low any which ways.