While the first fortnight of July saw convectional rainfall dominate the weather in Tamil Nadu, the last few days have seen dry weather prevail over most parts of the state except for the Western Ghats where under the influence of Southwest Monsoon the last few days have seen good rains in many places.  Yesterday saw temperatures spike in many places of Tamil Nadu under much clearer skies with both Chennai observatories crossing the 100°F mark.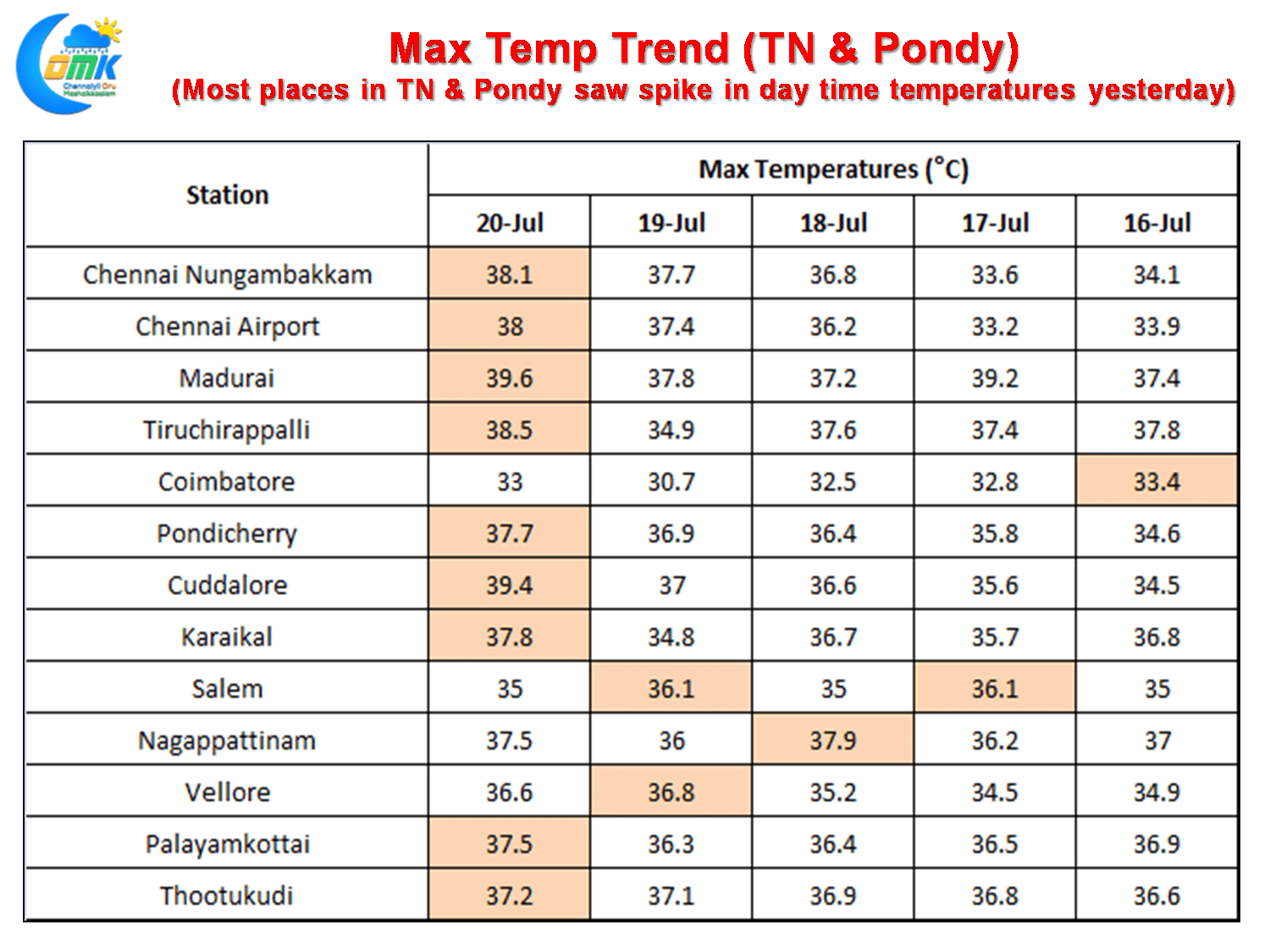 The max temperatures trend across select places of Tamil Nadu indicate most places recorded their hottest day in a week yesterday with places like Cuddalore, Karaikal, Trichy etc seeing more than 2 degrees jump compared to Wednesday.   Coastal Tamil Nadu did not get respite from sea breeze till very late evening under strong Westerlies resembling a typical late June day rather than a late July evening.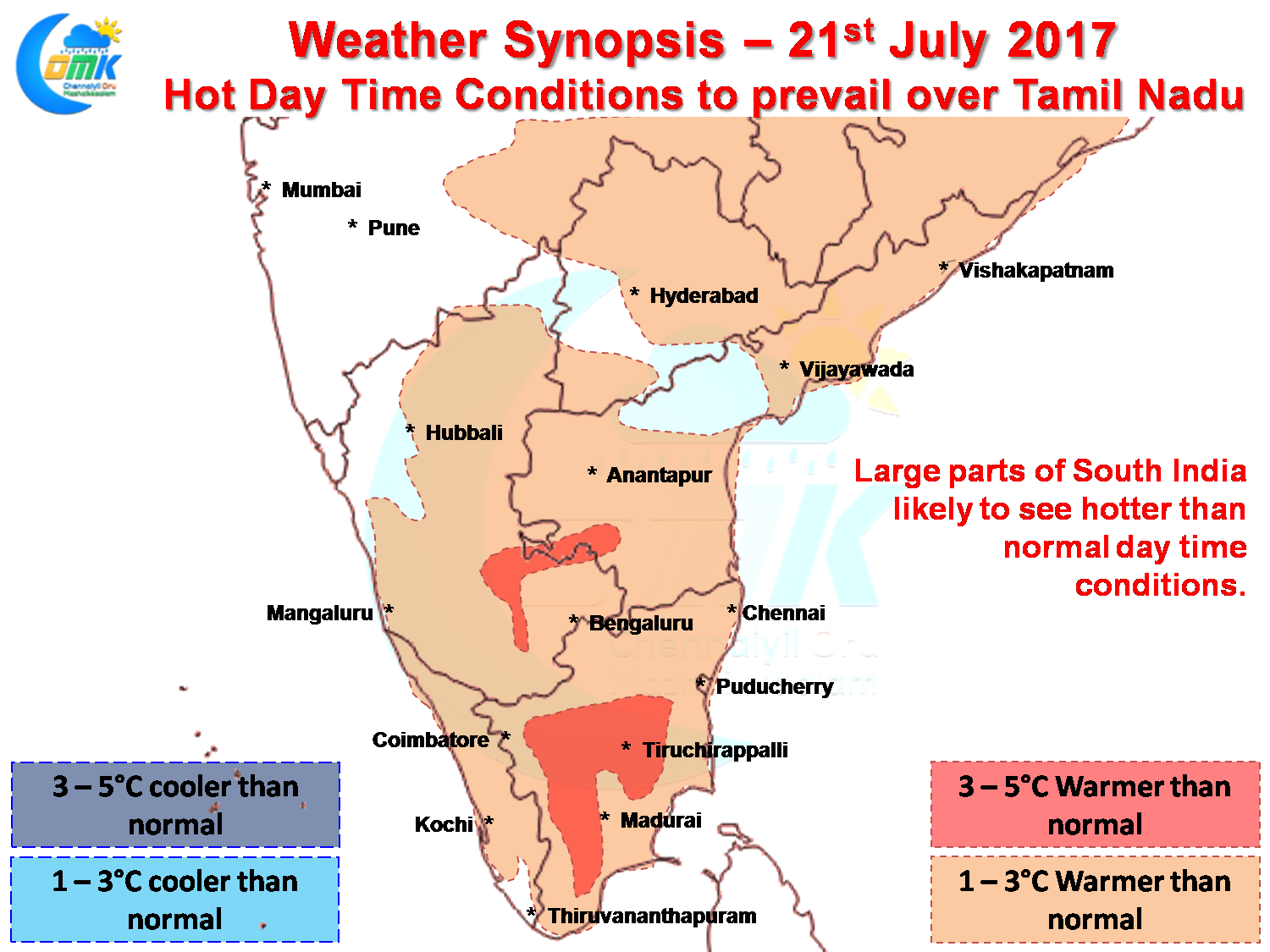 Things are expected to be similar today as well with large parts of South India expected to see hotter than normal day time conditions prevail with max temperatures expected to be a couple of degrees warmer than the normal for this time of the year.  Sea breeze could play a subdued role today as well with Westerlies fairly strong under the influence of the Monsoon trough that is now lying over Central India.  The clear skies are likely to increase the Skin Heat Feel as well.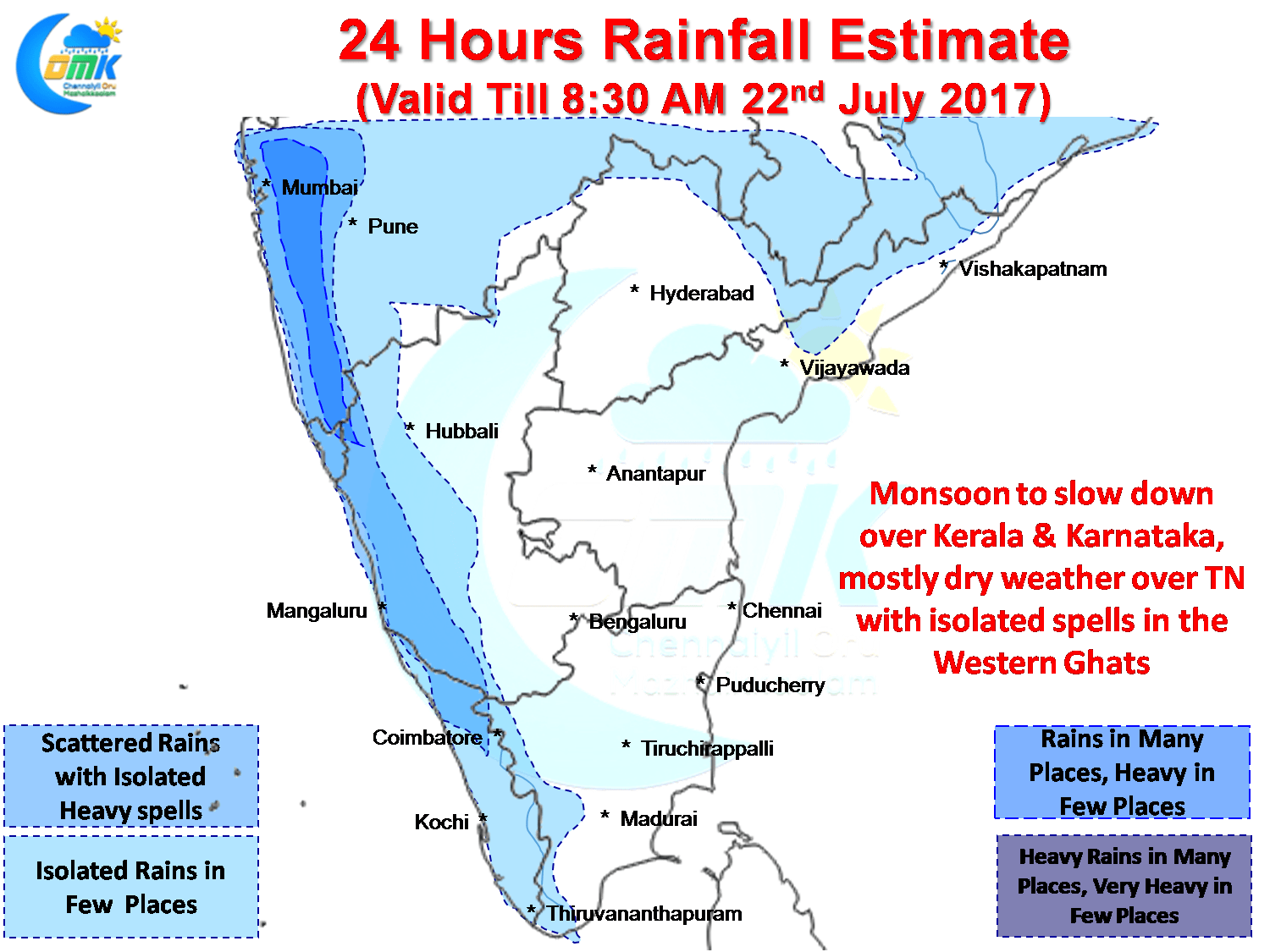 Though the westerlies are strong overall we could head into a suppressed phase of monsoon in the next couple of days as things could pick up in Western Pacific under the influence of MJO moving into Maritime Continent and continuing its journey towards the Western Hemisphere.  With Indian Sub Continent falling under the suppressed phase of MJO once the tropical wave moves into West Pacific we could see monsoon conditions slow down.
Rains are likely to be subdued over Kerala & Karnataka with signs already showing from yesterday.  While parts of Konkan could get decent rains today things will wind down there as well by Weekend as the current active phase of Monsoon looses its support from MJO.
Powered by WPeMatico