The last couple of days have seen an appreciable increase in day time temperatures over Coastal Tamil Nadu as Westerlies have strengthened under active monsoon conditions. The role of Bay Low Pressure cannot be ignored in this phase of strengthening Westerlies, especially in the context of increasing temperatures over Coastal Tamil Nadu. The Well Marked Low continues to move along in a general East to West movement giving heavy rains to parts of Central India along the way.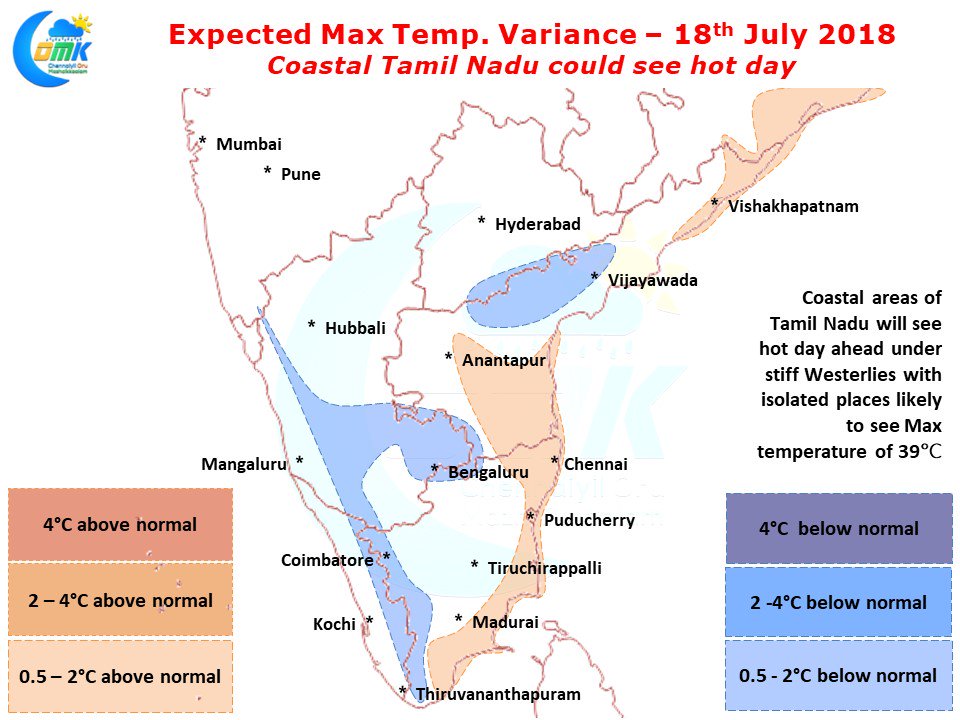 Today also Central India will receive heavy rains in many places before the rain bands shift to Gujarat / Rajasthan tomorrow. Bay is getting ready to host the next Low Pressure which is likely to form in the next 48 hours or so. Isolated places in the ghat areas of Kerala & South Karnataka is likely to see heavy rains today as moderate rains are likely to continue in the region today also keeping up the water inflow into the catchment areas of Cauvery. Last week when similar conditions were prevailing with strong Westerlies most parts of Southern Peninsular India saw fair bit of upper level moisture under active monsoon conditions.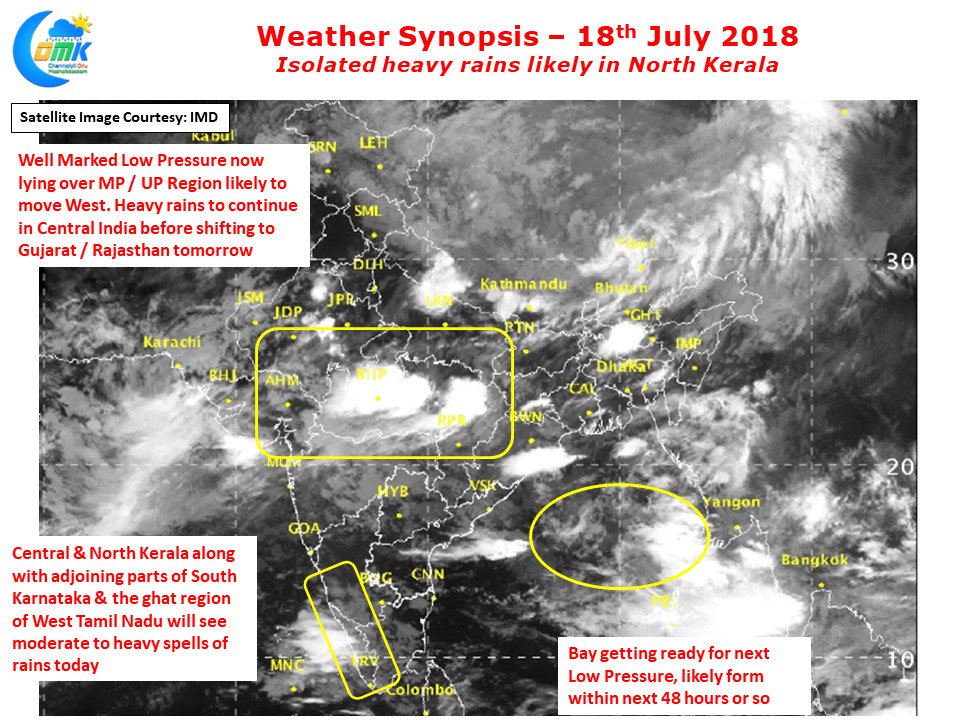 This availability of moisture created a pseudo shield over most parts of Tamil Nadu keeping a check over temperatures. This time around Monsoon surge is limited to parts of West Coast thereby increasing the temperature quotient over Coastal Tamil Nadu. The increased temperature quotient though gives opportunities for some convective thunderstorms in isolated places. Along with it a few places also see weak sea breeze bringing some instability to the conditions. In all probability during the intervening period between the current Low Pressure fading away and the next one forming in Bay of Bengal North Coastal TN could see a day of thunderstorm activity. This could happen possibly in the next couple of days.