While Dry Weather has held a firm vice like grip over most of Tamil Nadu in an interesting irony though against all odds the Well Marked low rapidly intensified into a Deep Depression before crossing the coast near West Bengal.  It is a testimony to the power of Monsoon Trough that even under overall adverse conditions the system saw rapid intensification over the past 36 hours.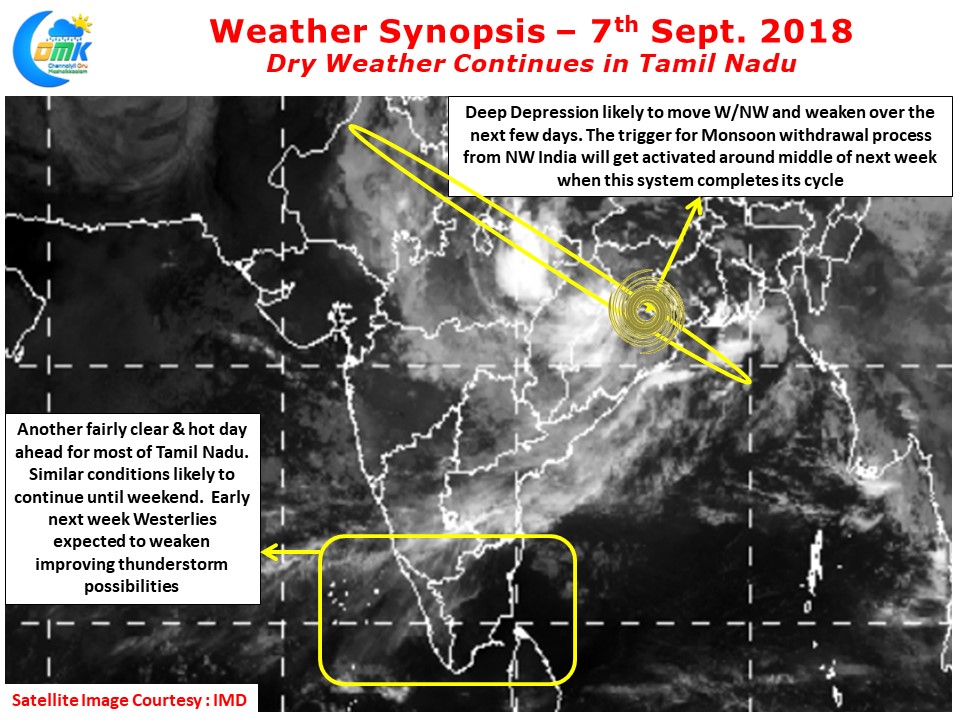 Currently lying over Jharkhand / Odisha / West Bengal border it is expected to  track W/NW along the monsoon trough bringing heavy rains along its path.  Once this tropical disturbance complete its journey somewhere around Central India the trigger for the Monsoon withdrawal process will get activated in Northwest India around middle of next week to put in motion drawing the curtains for the biggest annual weather event across the globe.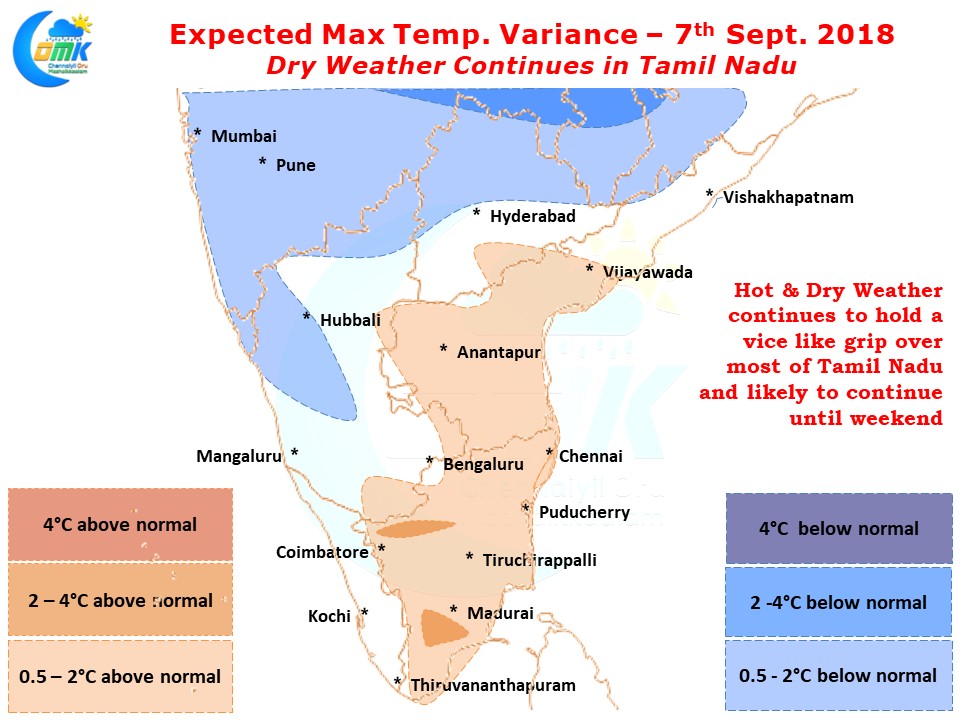 Down south things are going to be nice and dry for the next couple of days with some good sunshine and heat quotient thrown into the mix.  Until weekend possibly we are going to see this hot weather continue over Tamil Nadu post which as the Low Pressure completes its cycle the westerlies will start slowing down / scrambling to bring wind instability into the thunderstorm equation improving the probability of thunderstorms over the interior areas of the state. Till then Enjoy the early days of Second Summer.