The last couple of days has seen coastal areas of of North Tamil Nadu witness subdued thunderstorm activity. A combination of shifting convergence zones and dry atmospheric conditions has meant A reduction in thunderstorm activity over the region.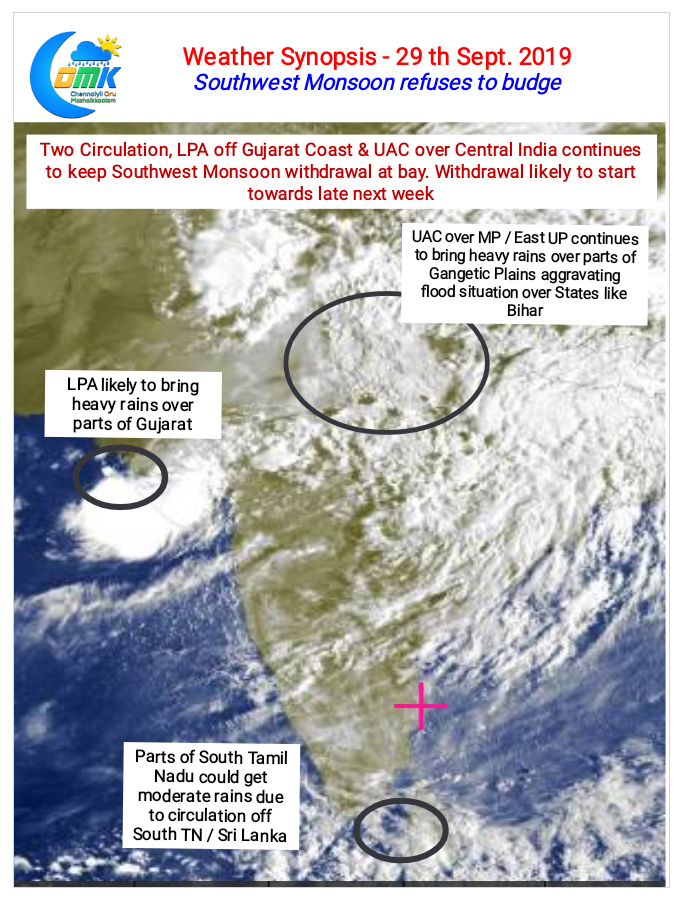 Easterlies may have picked up in South India but Southwest monsoon has not yet shown signs of giving up. A pair of of circulation in the form of of a low pressure of Gujarat coast and and Upper Air Cyclonic Circulation over Central India has meant Southwest monsoon has been vigorous over parts of Gangetic plains. Bihar already suffering from floods has been seen non-stop rates for the past couple of days due to this circulation.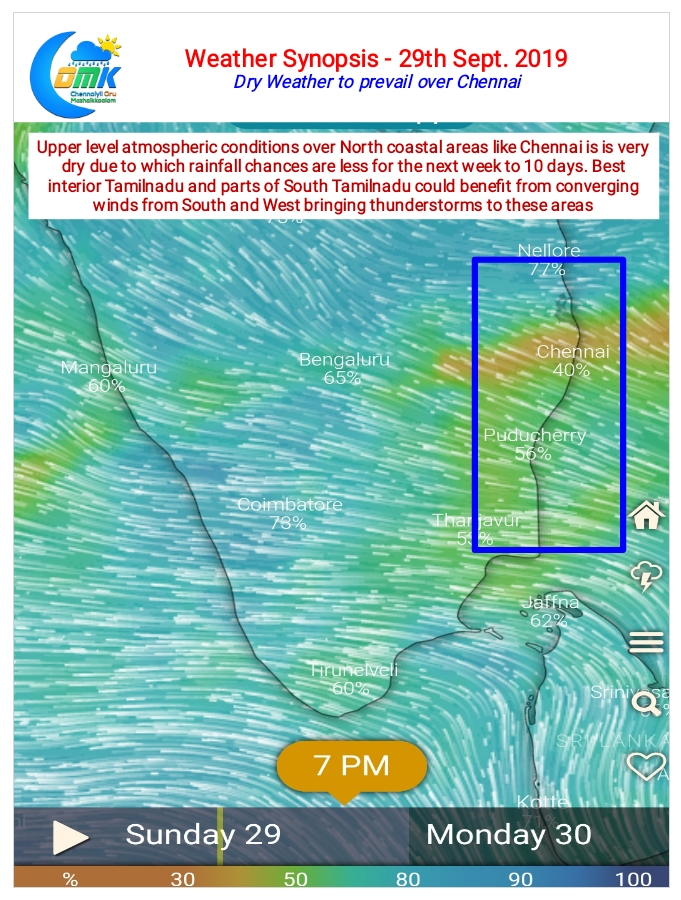 The upper level winds are from the East over the southern parts of Peninsular India they are fairy dry with reduced moisture thereby reducing the rainfall over coastal areas of Tamilnadu. Also with the Easterly strengthening the wind convergence zone has shifted further west towards the interior parts of Tamilnadu pushing the thunderstorm probability zone closer to the Western Ghats. Today we could see parts of South Tamilnadu receive moderate rains influenced by the circulation of the coast of Sri Lanka. One or two places along the ghats could receive isolated heavy rains.
The next week or so would see mostly dry weather prevail over North Coastal Tamil Nadu including Chennai.