Last night saw third straight day of Rains in Chennai as two separate spells of rains hit the city & suburbs.  While the southern parts of the city and areas around Airport / Pallavaram / Chromepet recorded moderate to heavy spells during the evening more parts of the city recorded moderate showers after midnight making it now not only 3 days of rains in Chennai but cool mornings too recording 24°C or lesser from Monday across most parts of the city.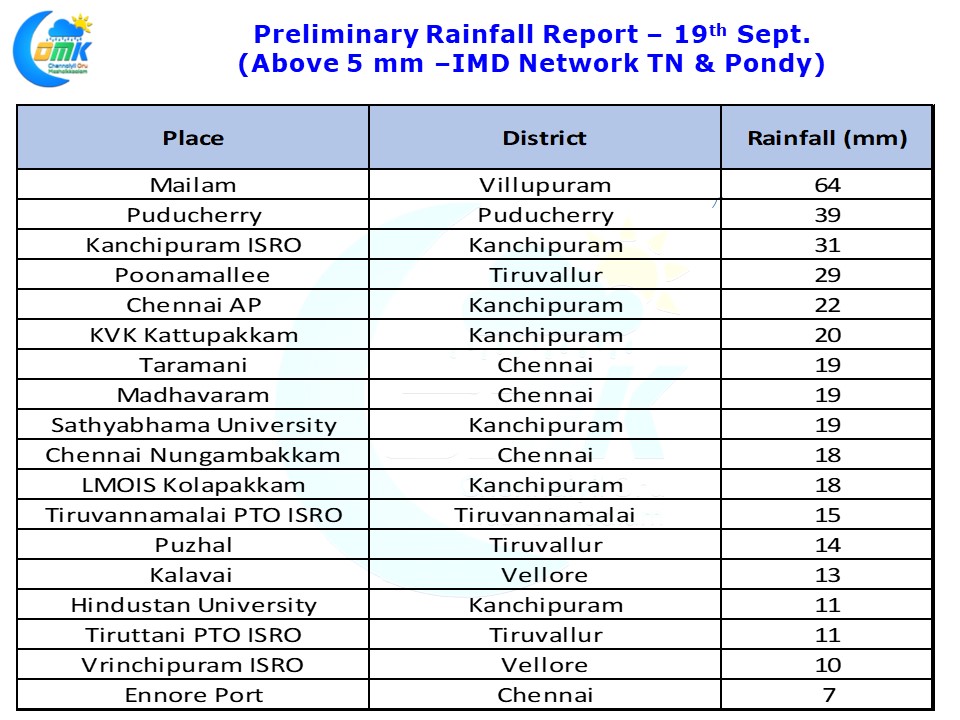 While the southern parts of Chennai recorded the evening spell a much heavier spell of thunderstorms hit parts of Villupuram & Puducherry dts.  Mailam in Villupuram district recorded 64 mm till 5:30 AM today morning with two different spells one during evening & one around mid night.
Compared to the past monsoon disturbances the current Low Pressure in Bay of Bengal has formed slightly further east and also lower in latitude which has so far worked favorably for South AP / South Interior Karnataka & adjoining parts of Tamil Nadu bringing the convergence zone over these areas and the associated thunderstorms along with it.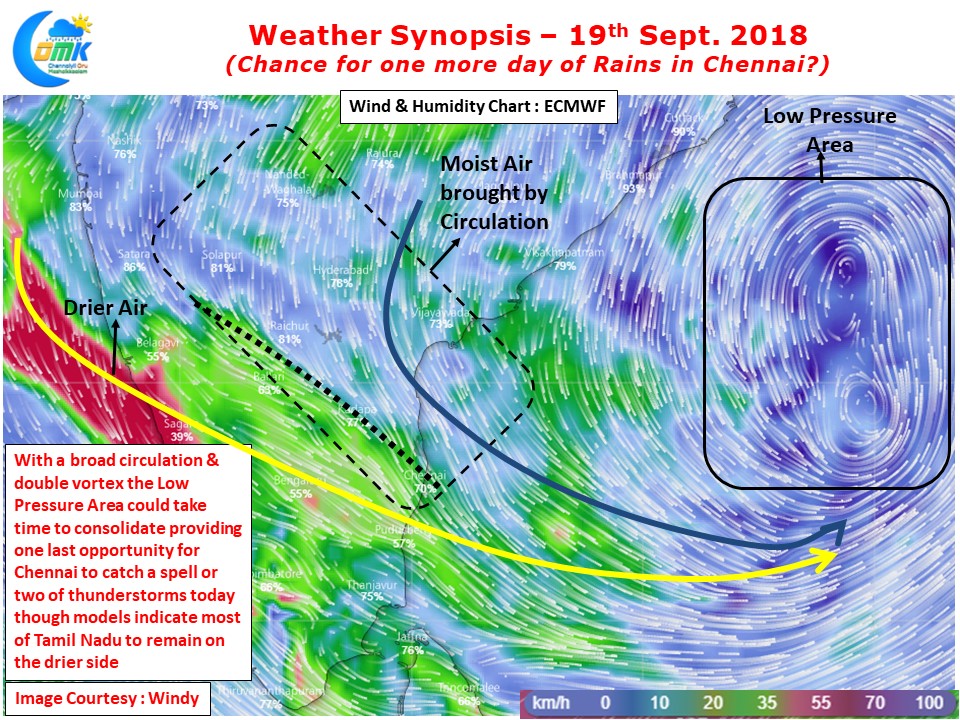 In our yesterday's post we had mentioned about how the convergence zone is climbing up latitude slowly. Today models indicate most of Tamil Nadu to be on the drier side with moist winds circulated by the Low Pressure Area staying above Chennai latitude.  But considering the broad nature of the circulation along with the double embedded vortex in it we could possibly see some difficulty in consolidation giving places like Chennai another chance to catch some thunderstorms later in the day.
Please note models do not expect much rainfall activity over Tamil Nadu sticking to rain forecast over Coastal AP and bulk of it over the sea.  But keeping in mind how the wind pattern is being estimated we feel there could be one more day of Rains in Chennai and surrounding areas today.