On a day when the Chennai Rains Weather Blog steps into its 4th year it appears Chennai & North Tamil Nadu could possibly see a fairly active day in terms of thunderstorms & Rains. Our heartfelt thanks to each and every one of you who continue to support us as we cross a new milestone.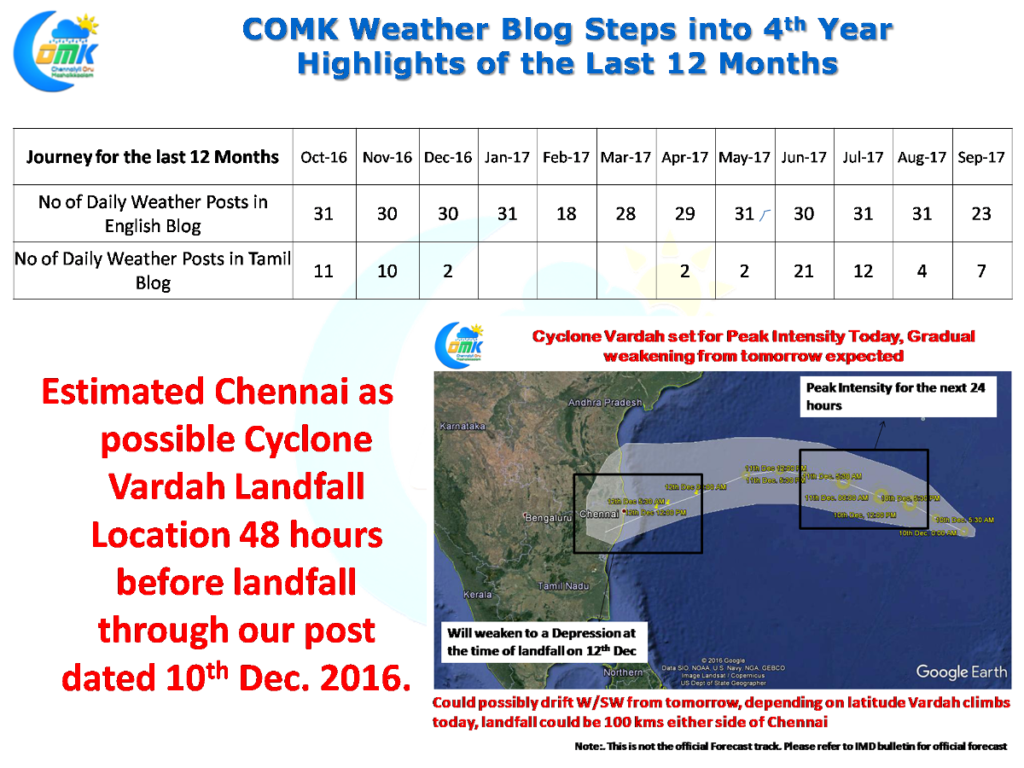 Thanks to support from every one we have crossed another milestone the journey has just begun.  Though we made more than 400 daily weather posts the highlight for us last year undoubtedly has to be our estimate of Cyclone Vardah.  We were the first weather blog to stick our necks out and call for a Chennai Landfall on 10th December more than 48 hours before the actual landfall with a clearly drawn Track Estimate.  But Cyclone Vardah defied expectations to continue its intensification right up to the coast of Chennai.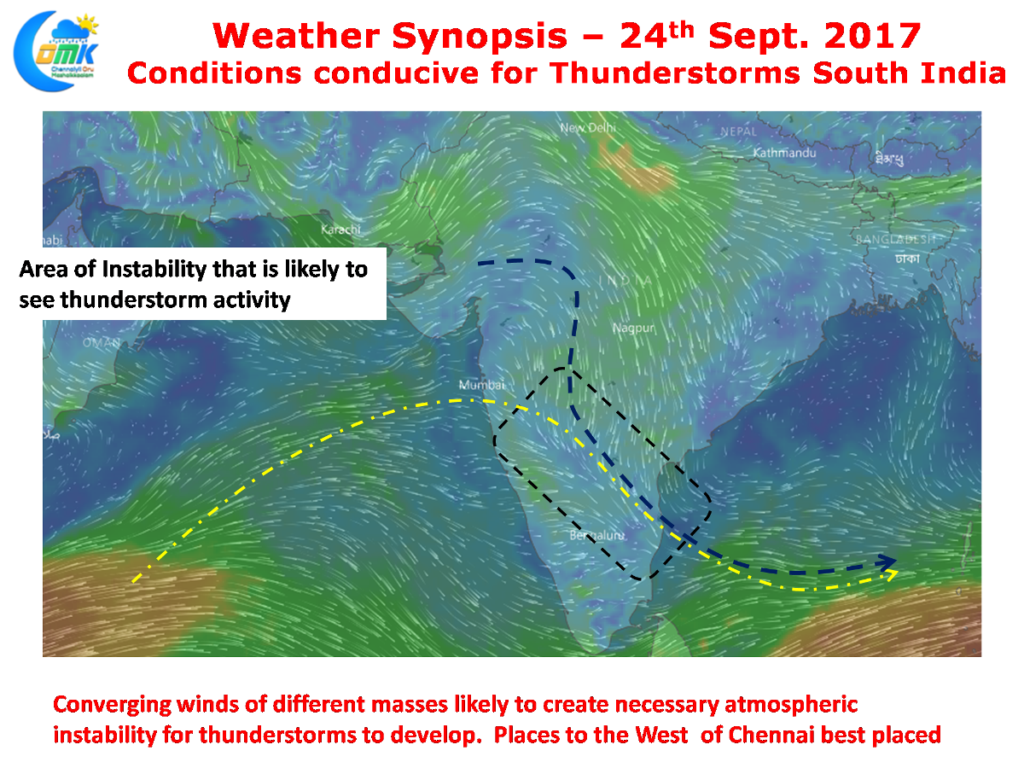 Symbolic of a gift from Nature the Rain Gods possibly will smile on Chennai today with an active day expected on the thunderstorm front in many areas of Peninsular India.  A conducive condition in the form of converging winds of different masses likely to happen over North Tamil Nadu, Interior Karnataka & Rayalaseema region is likely to keep the atmosphere highly unstable later in the day.  Thunderstorms are likely to develop around this region later in the evening with rains likely to continue well in the night.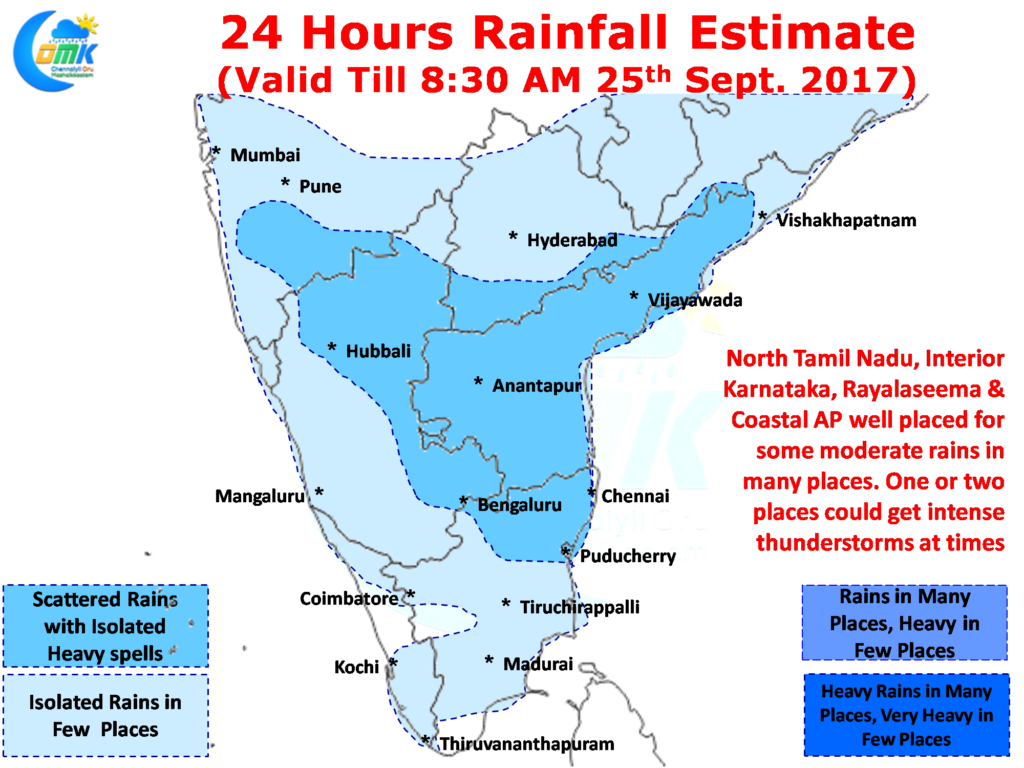 The areas to the West  of Chennai are ideally placed for the rains to happen today.  Coastal areas could once again see sea breeze triggered thunderstorms as a warm day with clear skies during the first half is likely to create a good temperature gradient.  As the day progresses some of the interior thunderstorms are likely to make its journey towards the coast bringing in some more rains.  The steering winds are going to be weak making it slow moving thunderstorms providing intense spells of rains at times in a few places.