In what could be a huge boost for relief & rehabilitation efforts over the battered places in Western Ghats the rains have slowed down since yesterday with further reduction likely today. Avalanche, famous after 200 cms recorded in 72 hours, recorded just 5 mm for the 24 hours ending today morning 6 AM.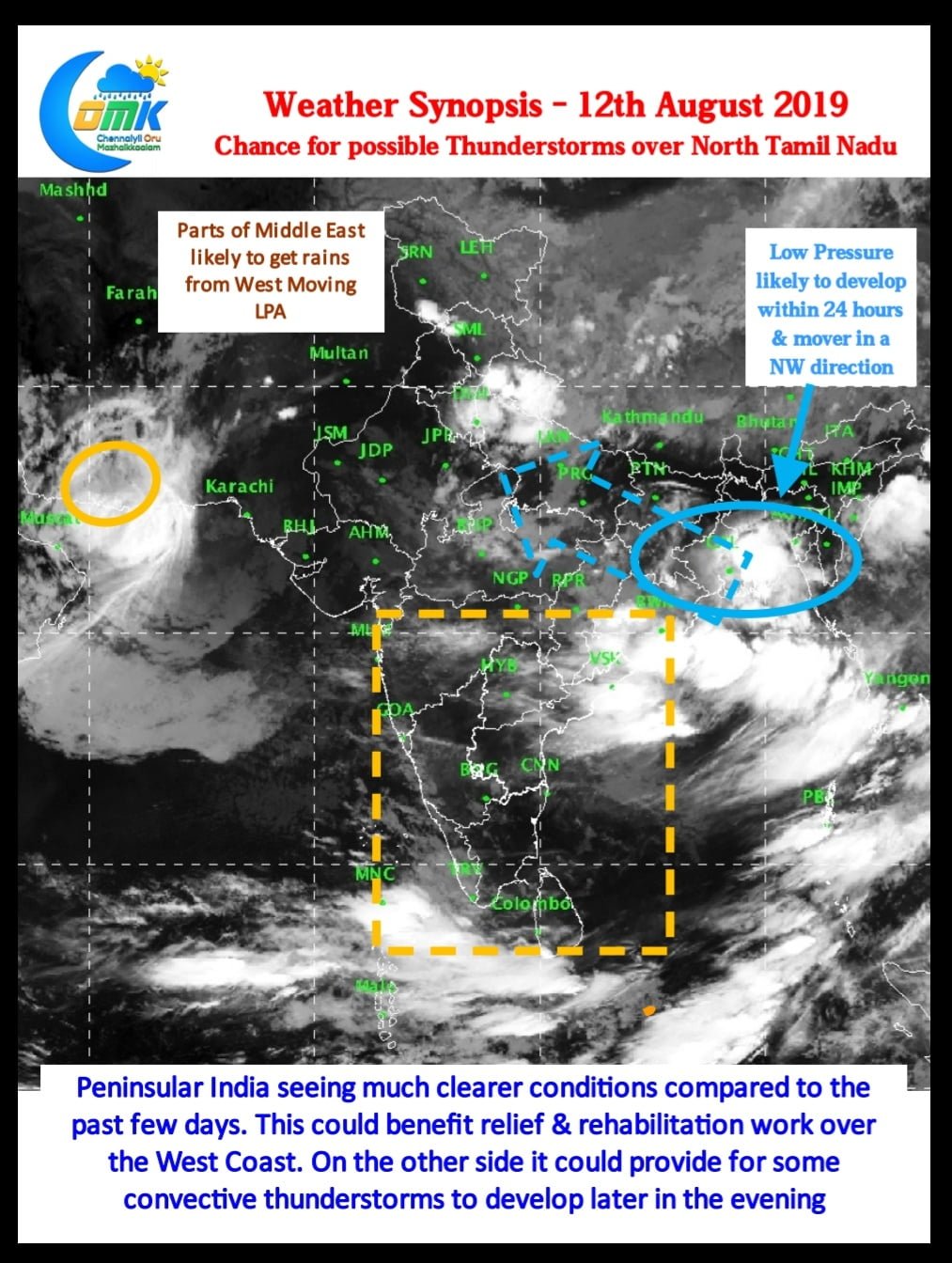 Satellite image indicates the changing fortunes for West Coast with much more clearer skies seen over Peninsular India compared to the past few days. As is the case more often clearer skies also mean better conditions for convective development over interior places.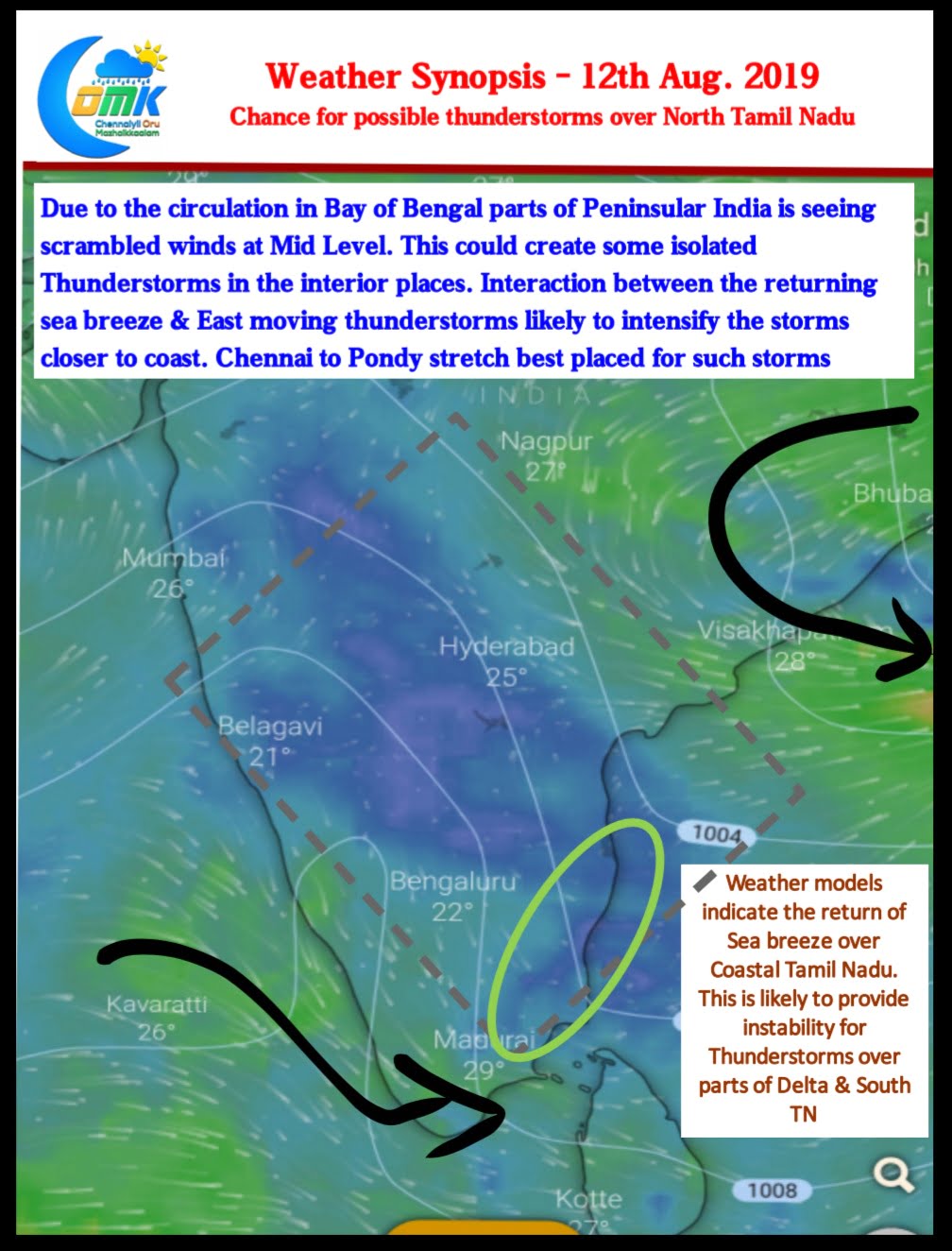 Like a pendulum for the next few days the areas of interest for weather bloggers will shift to East Coast in anticipation of possible thunderstorms. Under the influence of the developing low pressure over North Bay scrambled mid level winds over Peninsular India is seen leading to conditions for possible Thunderstorms.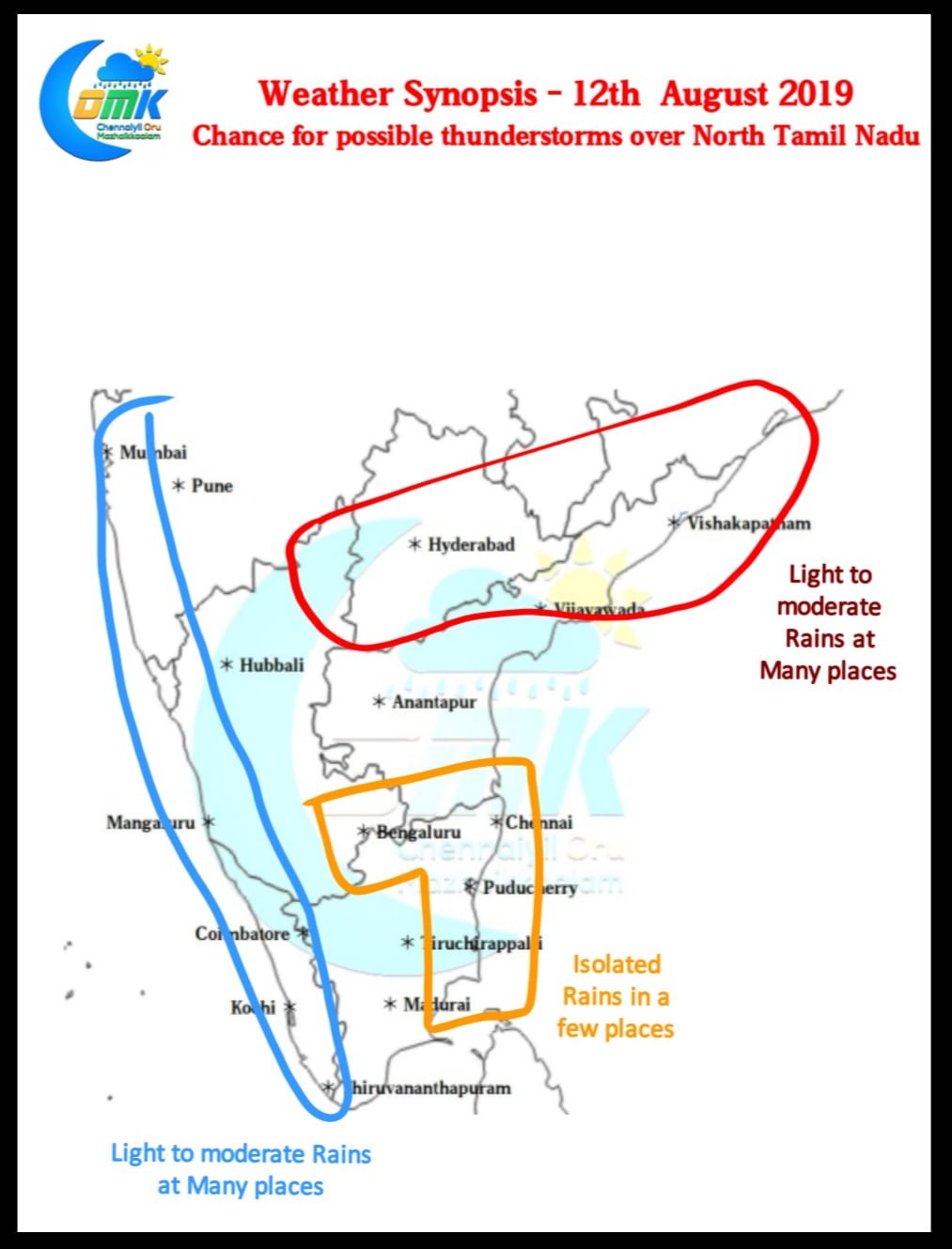 Additionally weather models indicate the return of Sea breeze over Coastal Tamil Nadu from today for the next few days. This could mean as remnant Thunderstorms moves West to East it's interaction with the low level moisture is likely to intensify them bringing a good spell of thunderstorms to few places along the coast.