The Deep Depression off the coast of Andhra Pradesh has started making landfall close to Kakinada Coast, bringing widespread rains over the regions along with it. Few places along the coast of AP particularly around Kakinada has recorded more than 10 cms last night. In the meanwhile parts of Chennai recorded moderate to intense spell of rains last evening due to weak wind convergence created by the Deep Depression.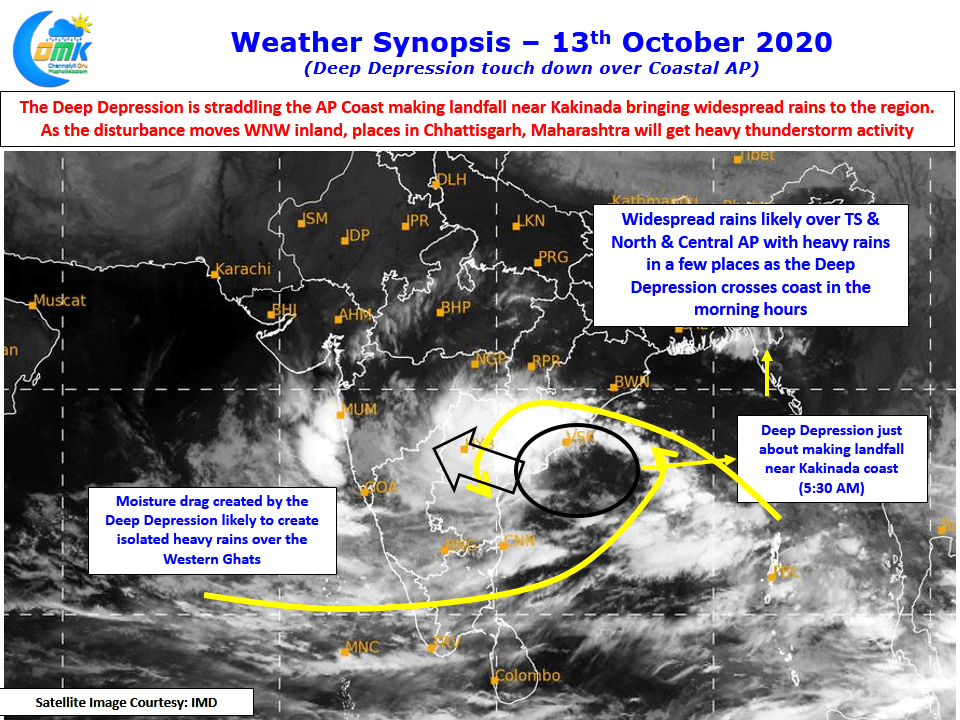 Weather models indicate the depression while gradually weakening over the course of the next few days is expected to move along the northern fringes of Deccan Plateau reaching over to Arabian Sea. While there is some divergence over how the disturbance will behave once it reaches Arabian Sea it is something we need to keep a watch on it as it remains a critical point in how Southwest Monsoon withdrawal is likely to behave later this week.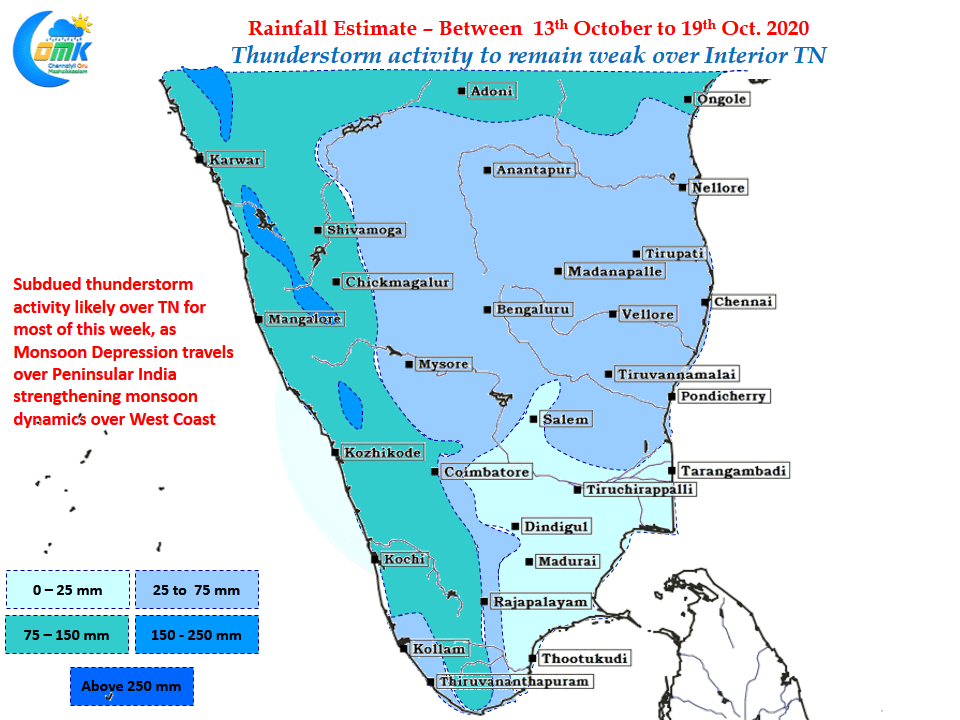 Overall though thunderstorm activity remained weak over the state and will continue to remain weak over the next few days with the Monsoon Depression holding control of how things will shape up over the Indian Sub Continent. Due to moisture drag created by the Monsoon depression places along the Western Ghats may see heavy spell of rains through trapped moisture in the valleys. Except for the places along the ghats rest of Tamil Nadu rest of the plains are likely to see mostly dry weather though cloudy skies will possibly keep temperatures under check.