Over the past couple of days thunderstorm activity over Tamil Nadu has been weak with Westerlies holding sway over things. Earlier this week the East West Shear Zone was running closer to Tamil Nadu latitude creating unstable atmospheric conditions over the state triggering thunderstorms in the process, with the East West Shear Zone now lying over Central AP latitude most parts of the state except the NW & North TN areas are under stable conditions bringing down the thunderstorms.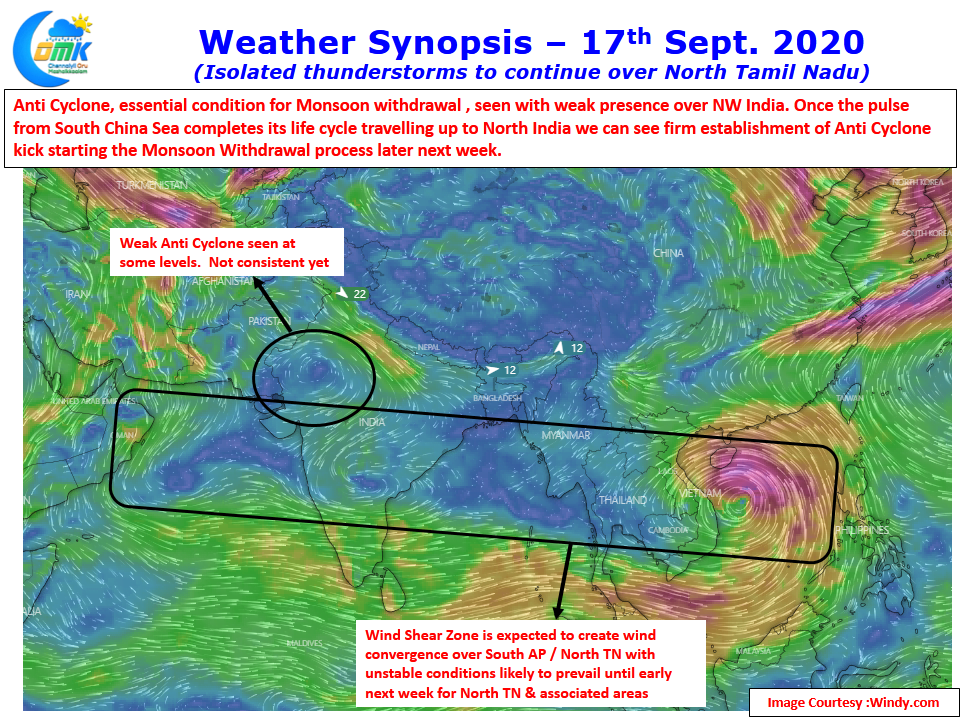 Looking at the wind charts looks like weak Anti Cyclone is seen over NW India at isolated altitudes. As many would know establishment of Low Level Anti Cyclone at surface level is a pre-condition for the Monsoon withdrawal to start. Once the current pulse from South China Sea completes its life cycle in the form of a Low Pressure travelling up to North India around next week we can see the kick start of Monsoon Withdrawal from NW India.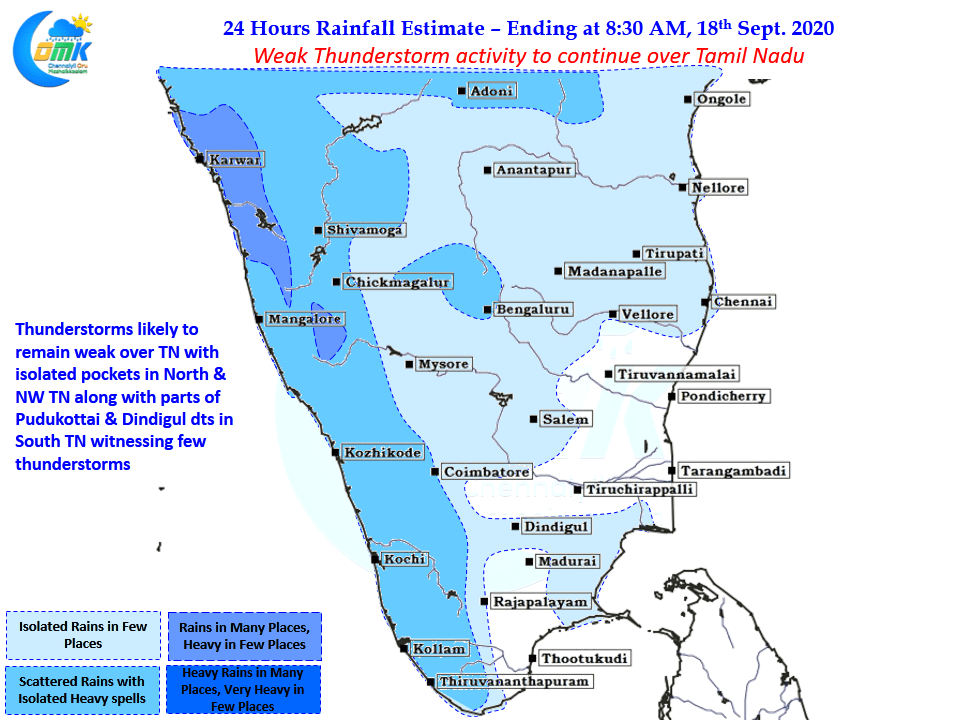 Weather models indicate weak convergence to continue over North TN and associated areas for the next couple of days providing for some isolated thunderstorm activity over these areas of TN along with adjoining parts of AP & Karnataka. While today & tomorrow we might see isolated thunderstorms over North TN, weekend promises some action over North Coastal TN as the wind convergence is seen to strengthen over the region.