After nearly a fortnight of moderate to strong thunderstorm activity over many parts of Tamil Nadu the last couple of days have seen the rains slow down with the spatial spread of thunderstorms reducing by the day.  Yesterday was no different once again with some isolated activity during the evening over parts of North Tamil Nadu.  The higlights being Palacode in Dharmapuri dt recording 19 mm, Ennore port with mm and Chennai AP with 15 mm.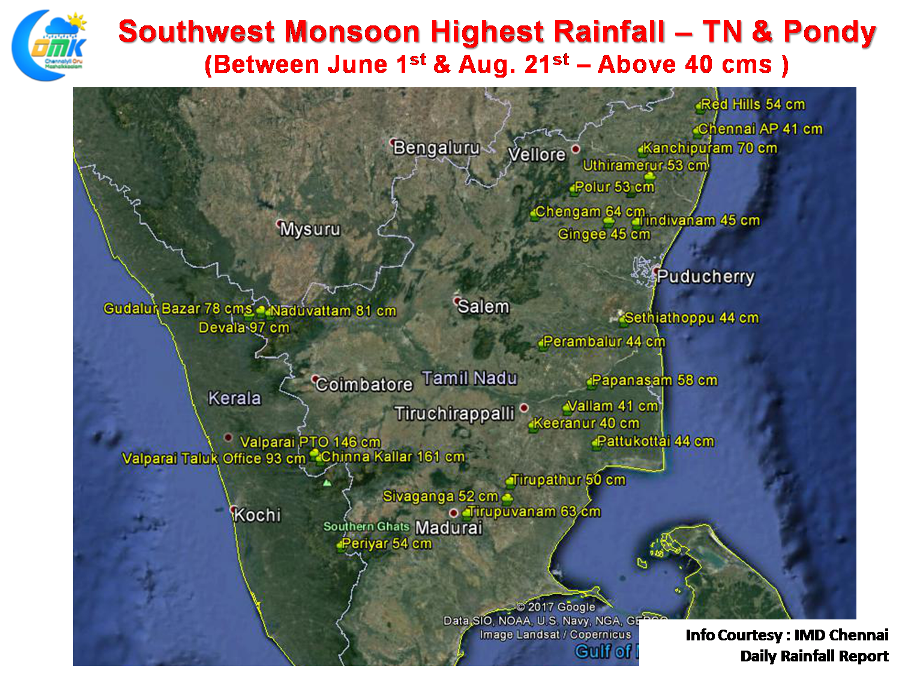 The current toppers of Southwest Monsoon pretty much sums up how it has been very benevolent to the Rain Shadow areas of Tamil Nadu through the convective thunderstorms.  It is also an irony that none of the places from Kanyakumari district feature in the list with Pechiparai the highest at 29 cm.  Similarly Papansasam in Tirunelveli which gets good amount of rains during SWM has clocked only 18 cms so far.  Both possibly indicate the weak monsoon dynamics that have prevailed in the extreme southern parts of Peninsular India.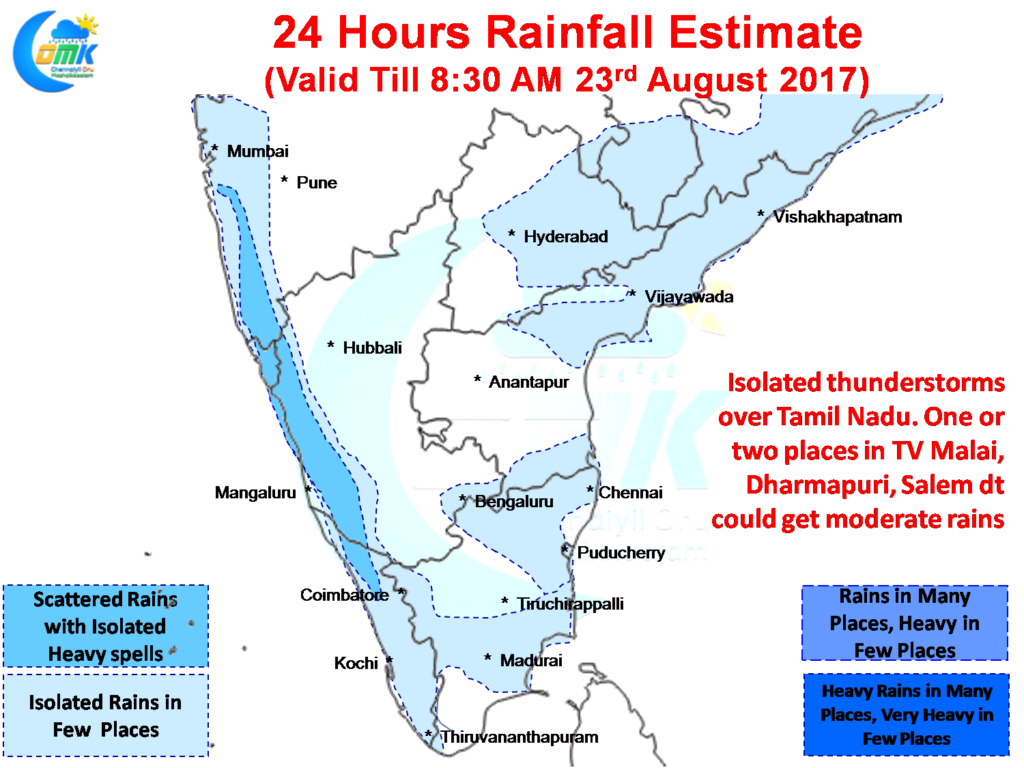 While west coast will continue to see moderate rains over Coastal  Karnataka & Kerala it still awaits its first active phase in nearly two months.  While isolated places could get heavy rains particularly in the ghat sections overall the monsoon dynamics will remain sub par for the next few days awaiting the next low pressure to build over Bay.
As mentioned in our opening remarks Tamil Nadu will also see weak thunderstorm activity continue with isolated places getting some rains.  Wind charts indicate potential for one or two places in Tv Malai, Dharmapuri, Salem districts to get some moderate thunderstorm activity while parts of North Coastal TN around Chennai could get some sharp spells of showers in the evening.  The ghat areas of Coimbatore & Nilgiris will continue to see moderate rains.
Powered by WPeMatico