The last couple of days it has been mostly dry weather in Tamil Nadu except for some isolated rains in one or two places.  With the Bay Depression moving further north yesterday saw the return of warm weather in Tamil Nadu once again with many places recording above normal temperatures.  The Bay Depression crossed coast middle of last night near Paradip in Odisha and is now expected to slowly weaken over the next 24 hours or so.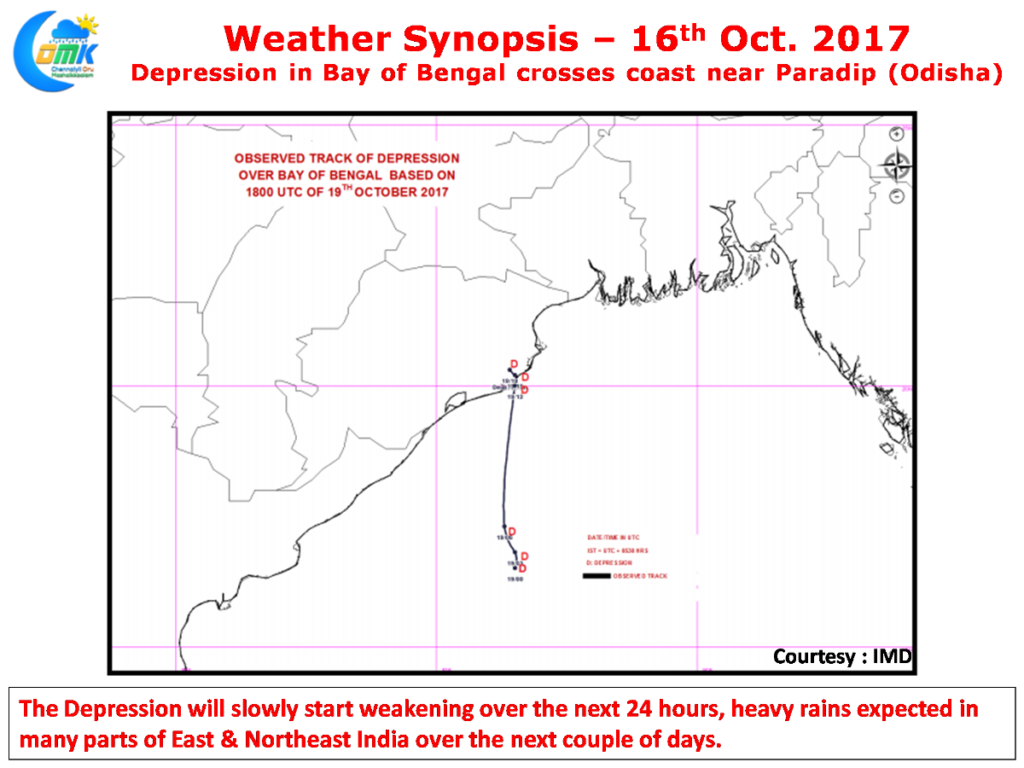 The next couple of days is likely to see moderate to heavy rains in many parts of East & Northeast India with models indicating isolated very heavy rains in one or two place under the influence of the weakening low as it moves further inland and dissipate in the next couple of days.  Once the low dissipates we can possibly expect further withdrawal of Southwest Monsoon from the left out parts of Maharashtra, North Karnataka & Telangana.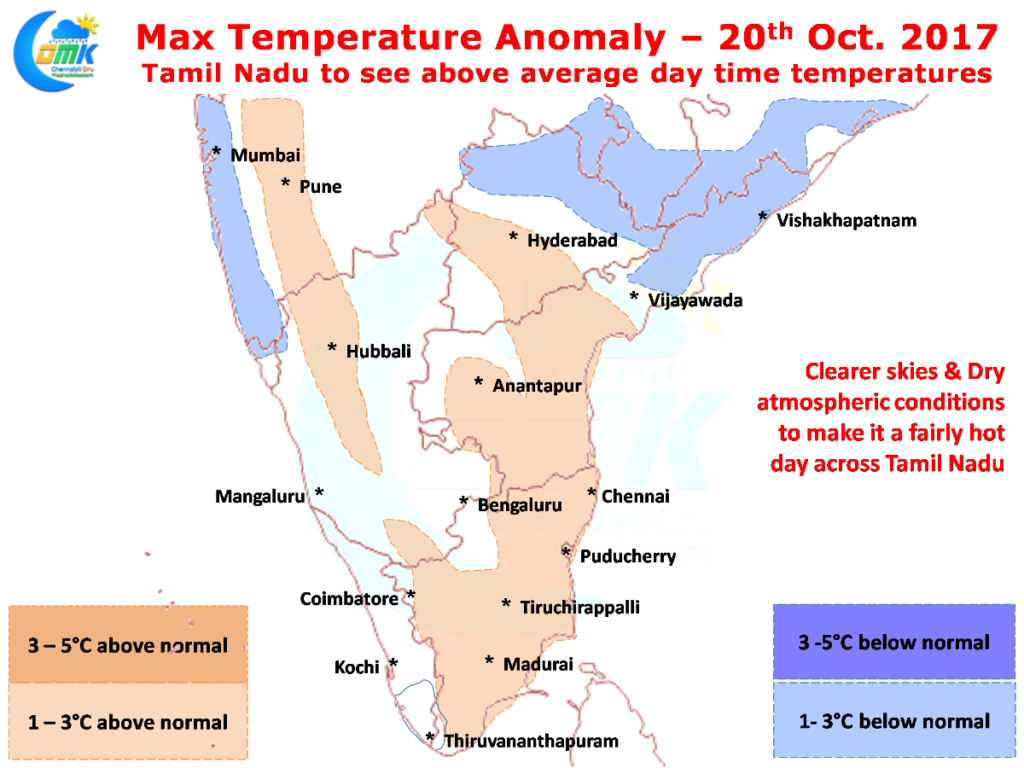 In the meanwhile today also we are likely to see fairly warm weather in Tamil Nadu with most places in the state expected to see day time temperatures stay a couple of degrees above normal for this time of the year. Isolated rains are likely in one or two places of South Tamil Nadu along with parts of South Kerala though these would be far and few.