The Veppa Salanam Rains in Tamil Nadu as most common public know or rains triggered by Instability induced thunderstorms notched up a gear yesterday as many parts of the state recorded good rains. Salem recorded a massive 134 mm in a couple of hours breaking the all time record for highest rains, 125.5 mm on 12th June 1952, recorded in a 24 hour period during the month of June.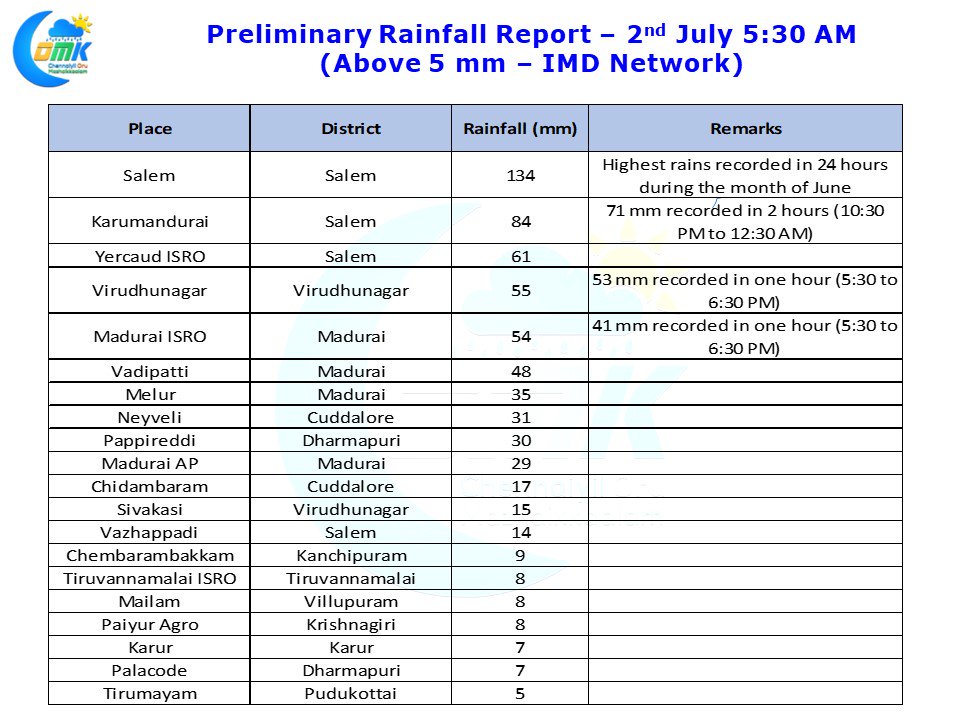 Similarly parts of South TN including Virudhunagar & Madurai recorded moderate to heavy thunderstorms yesterday induced by the classic convective heating the typical Veppa Salanam Rains for the 2nd day in a row. While North TN and adjoining parts of South TN continues to see high level clouds play a interfering role in the convective process things are more clearer down south allowing convective storms to develop easily.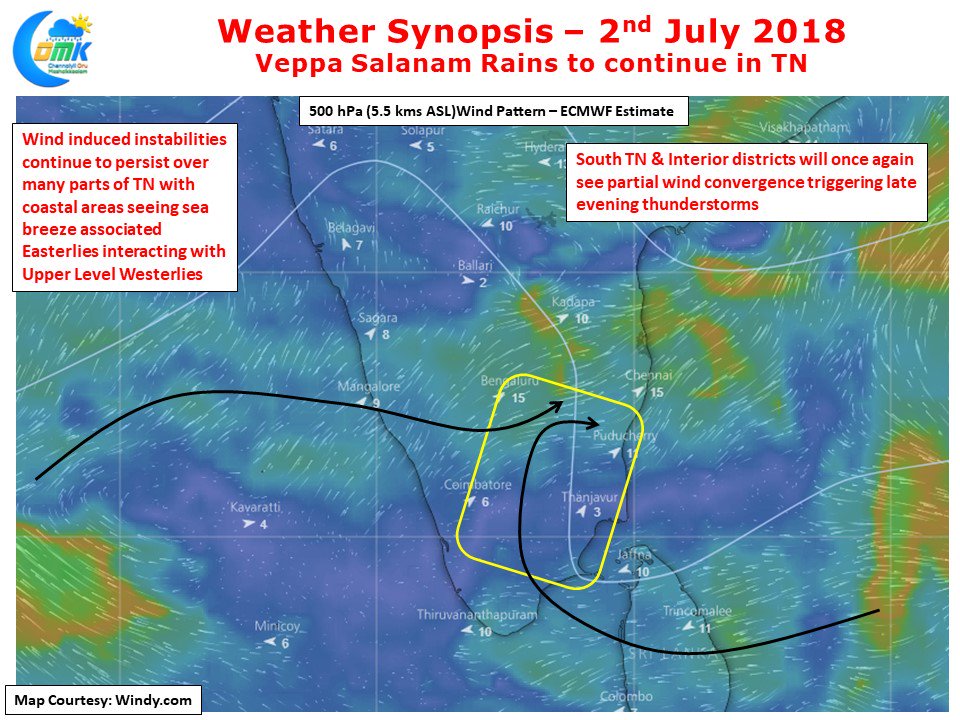 Today also many parts of Tamil Nadu is likely to see Veppa Salanam Rains with once again South TN and the interior parts of the state perfectly placed to take advantage of prevailing wind instability at mid tropospheric levels. Coastal areas will continue to see sea breeze induced Easterlies interact with Westerlies to trigger thunderstorms in few places along the Coast during afternoon. With prevailing Westerlies slowing down drastically the slow moving storms have dumped a lot of rains over the places it moves. This extremely poor steering pattern is also the reason why Chennai to an extent missed out on thunderstorms for the past couple of days. With some improvement in wind speeds we can expect late evening thunderstorm activity for parts of North Coastal TN from the interior storms moving coast.