Reading Time:
2
minutes
Yesterday was expected to be a day of good Veppa Salanam thunderstorms over Tamil Nadu. Some models indicated strong possibility of wind instability induced thunderstorm activity. Contrary to what COMK estimated this did not translate into reality bringing only isolated rains in a few places with only parts of Tambaram getting some late night rains.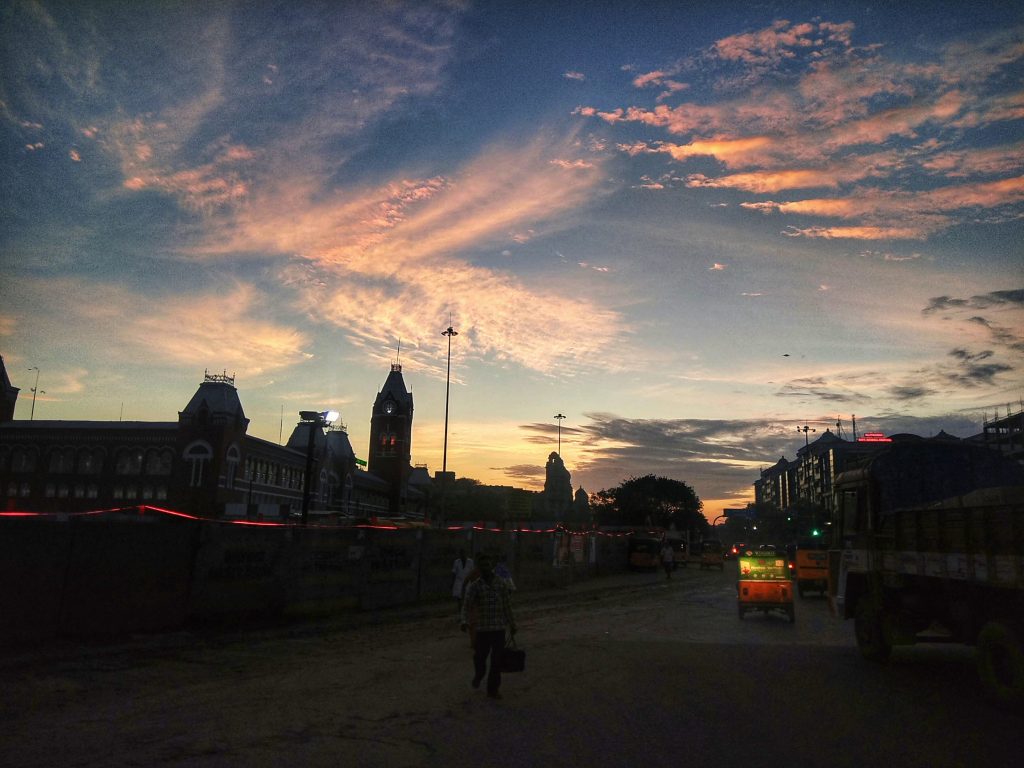 Possibly the cloudy skies during the morning hours which cleared off much later could have influenced the change in dynamics. Today though satellite image suggests a much more clearer conditions of most of Peninsular India. The early morning skies towards East of Chennai also indicates similar conditions with remnant moisture in clouds.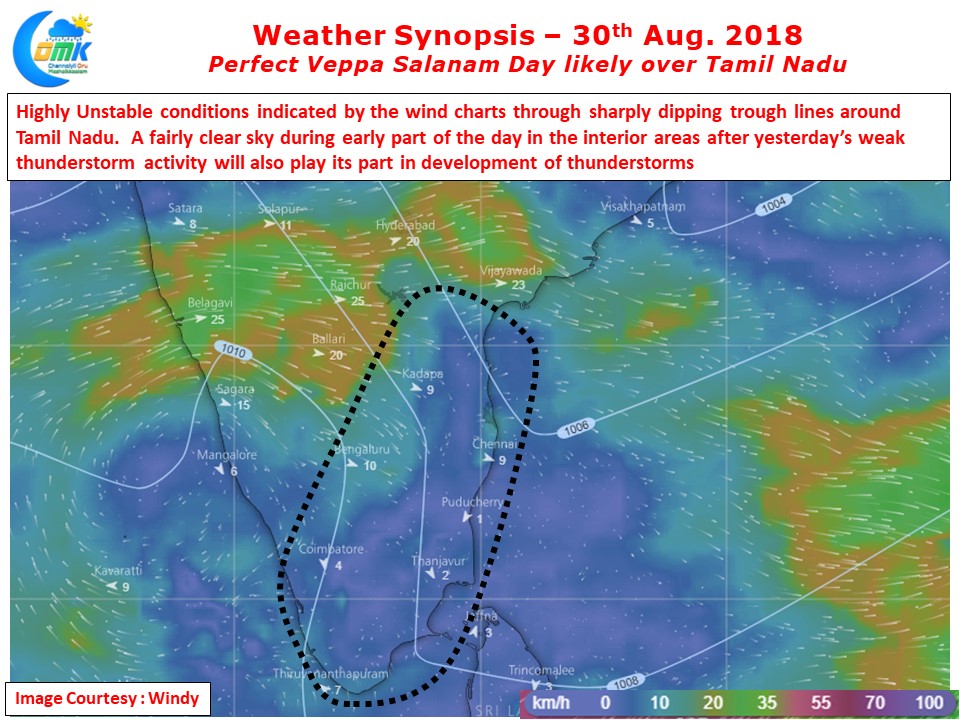 The Mid Tropospheric Wind Instability is spatially now larger compared to yesterday which could mean better prospects for North TN. If one were to understand the thunderstorms it appears some of the interior places like Salem / Erode / Krishnagiri / Bengaluru could see late afternoon convective thunderstorms.
Models are estimating these storms to intensify as they come closer to the coast giving moderate to heavy spells to places along the coast and intensifying further after reaching the open waters.  While yesterday's failed inference is certainly at the back of the mind today the theoretical conditions look very good a day of fairly widespread rains and moderate to heavy thunderstorms at many places of Tamil Nadu.