As we get into the last week of November the fears & worries about a possible failure of Northeast Monsoon starts to become bigger with each passing day. On the back of a very poor 2018 it's understandable there's a sense of panic when rains miss out.
But what we tend to miss out is while NEM may be a monsoon of more than 60 days but unlike Southwest Monsoon it's not a daily rainfall monsoon. Being a much smaller scale event compared to SWM Northeast Monsoon by default owes a lot to global circulations and favorable tropical waves.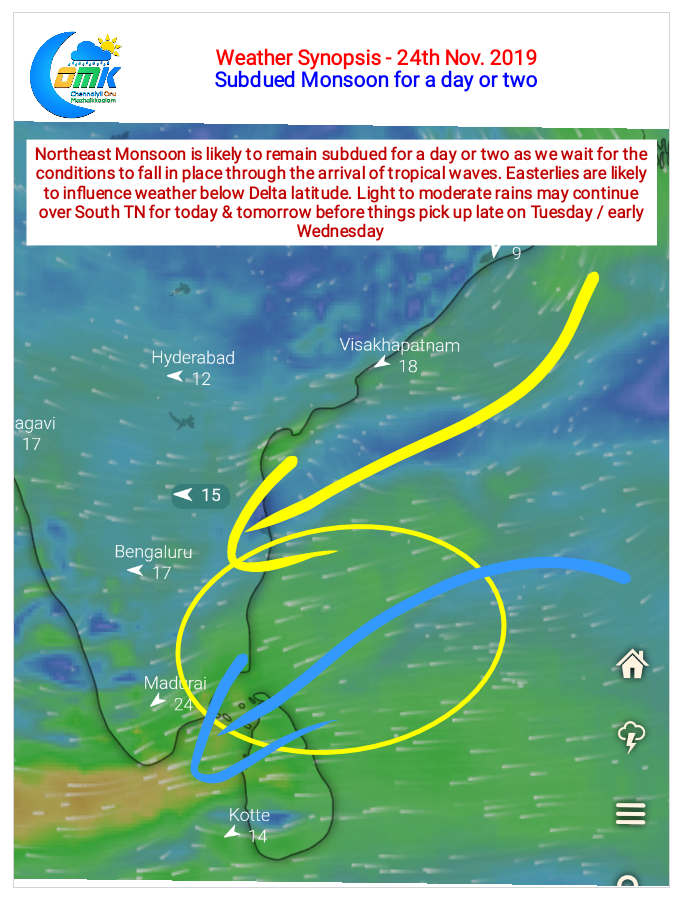 A successful monsoon season also needs the right mix of disturbances. The next couple of days will be one such mini break where subdued conditions are likely to prevail for to unfavorable wind pattern. With Easterlies staying South of Delta latitude we can expect rains to stay over Delta and South TN mostly until late Tuesday / Wednesday when things improve.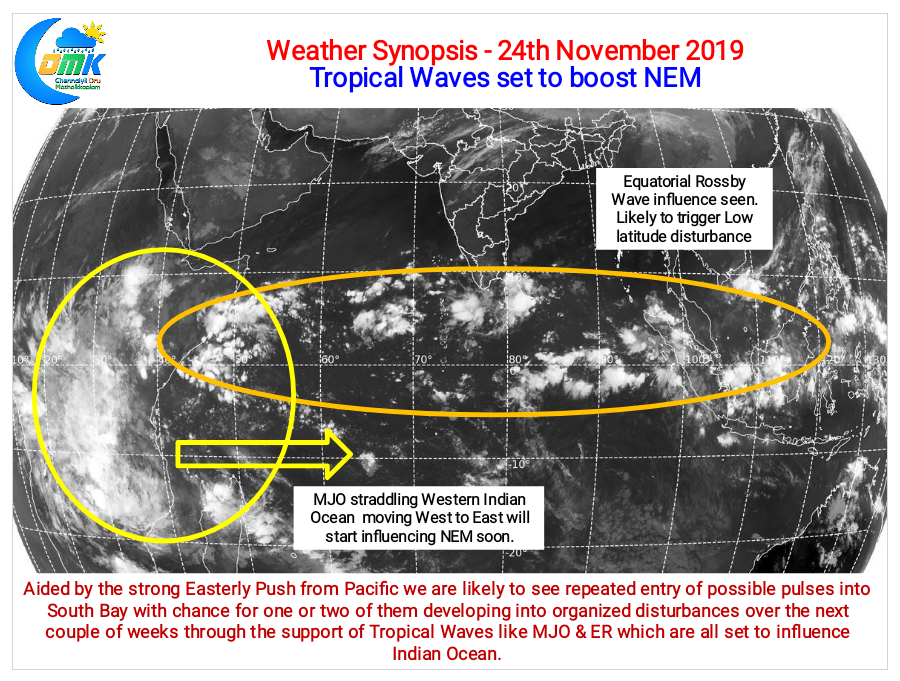 The good news is strong Easterlies are back in business soon aided by the push from Pacific in the form of pulses from remnant circulations. Additionally the presence of Equatorial Rossby wave influence over Indian Ocean is likely to trigger one or two disturbances around Equatorial Waters which could benefit Southern parts of Peninsular India. Satellite images indicate the King of Tropical Waves, MJO, is straddling the Western parts of Indian Ocean along with African Continent. This is likely to be the much needed late season boost for NEM 2019.
All in all the next couple of weeks has the potential to wash away most of our worries and fears about a failed Northeast Monsoon for second successive year.