The Winter of 2020 continues to be extremely subdued right across Peninsular India with most mornings remaining warmer than normal. Except for a couple of days around Pongal when the temperatures around Chennai & suburbs dipped below 20 °C minimum temperatures over North Coastal TN has been around 22 / 23 °C mostly.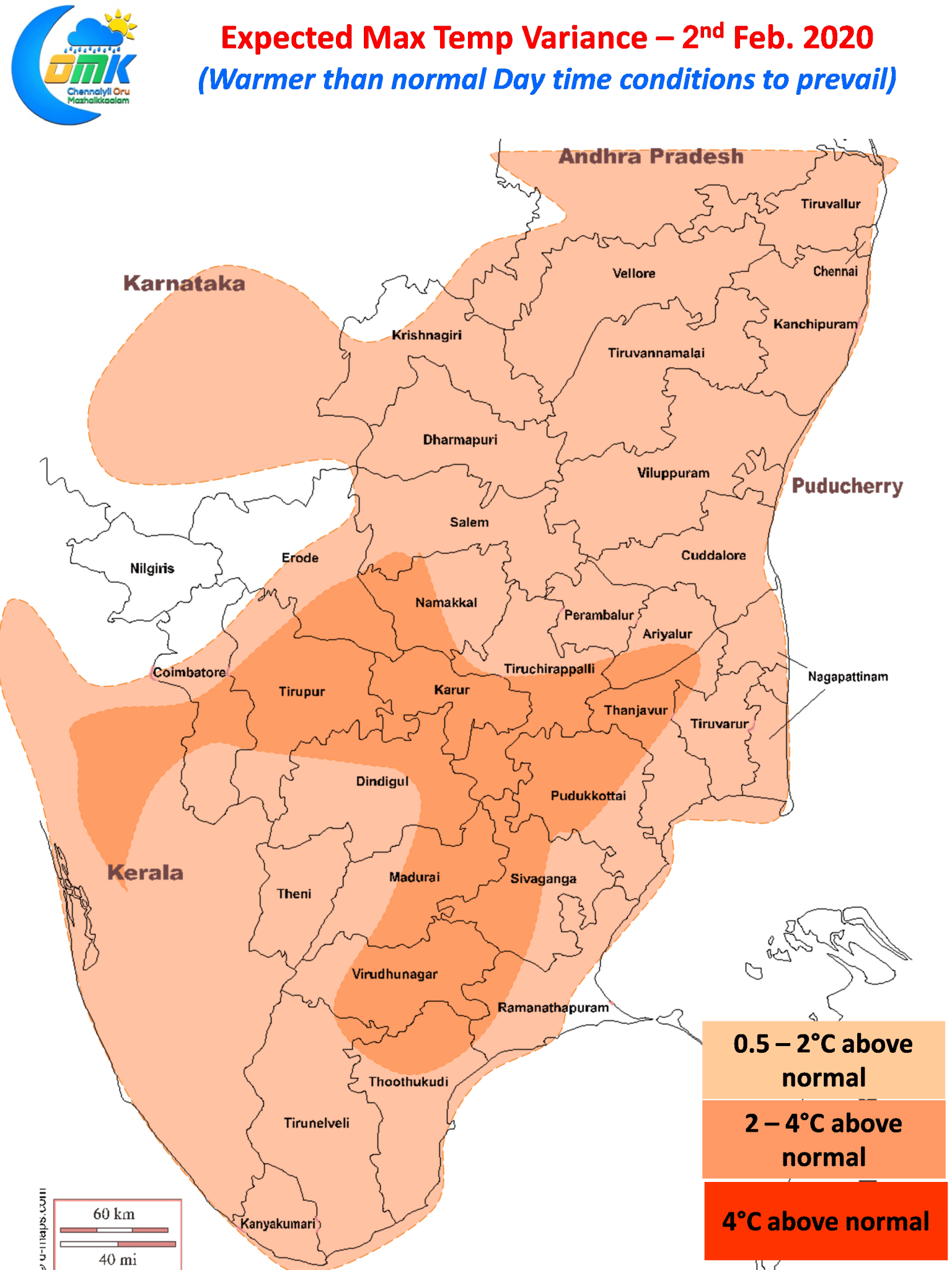 Over the past few days interior areas of the state has been seeing an increase in day time temperatures as well with many places in the West Interior TN remaining 4 / 5 °C above normal for this time of the year. The other day Bengaluru recorded its highest temperature during the month of January indicating the poor winter prevailing this year.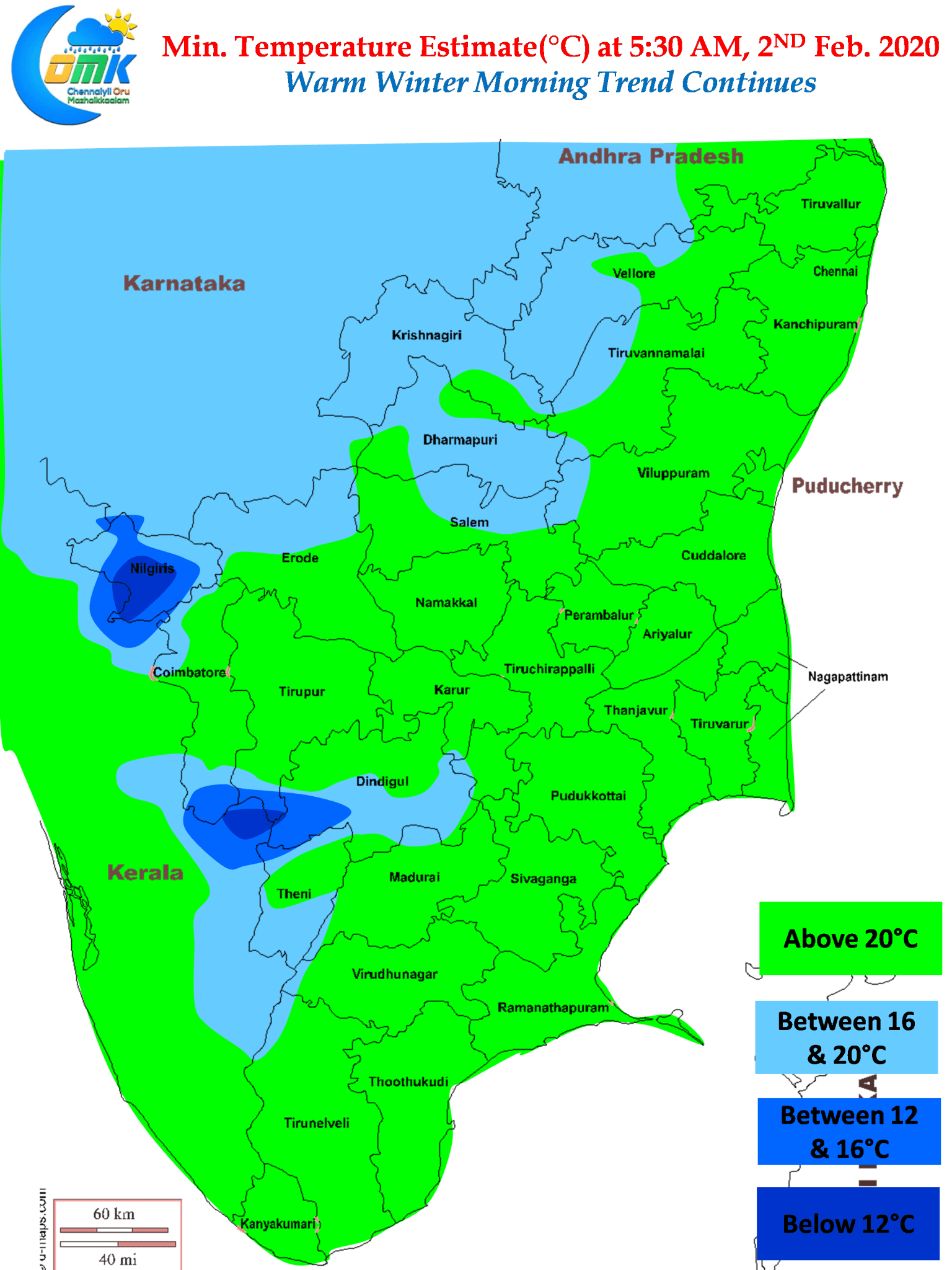 Today once again most parts of TN is likely to remain relatively warm to hot for this time of the year while the mornings are going to be once again warm with even the interior parts of the state seeing temperatures stay below 18 / 19 °C. The absence of regular ground frost this year over the upper reaches of Western Ghats pretty much sums up the state of winter this year.