After more than four months of looking West for rains & thunderstorms its now time to look East for the Rains.  It is that time of the year when sudden early morning rains along the coast could catch you by surprise. Southwest Monsoon has withdrawn from almost all of the country except for parts of Telengana & North Karnataka.  Today possibly we could see the final withdrawal announcement of Southwest Monsoon from IMD.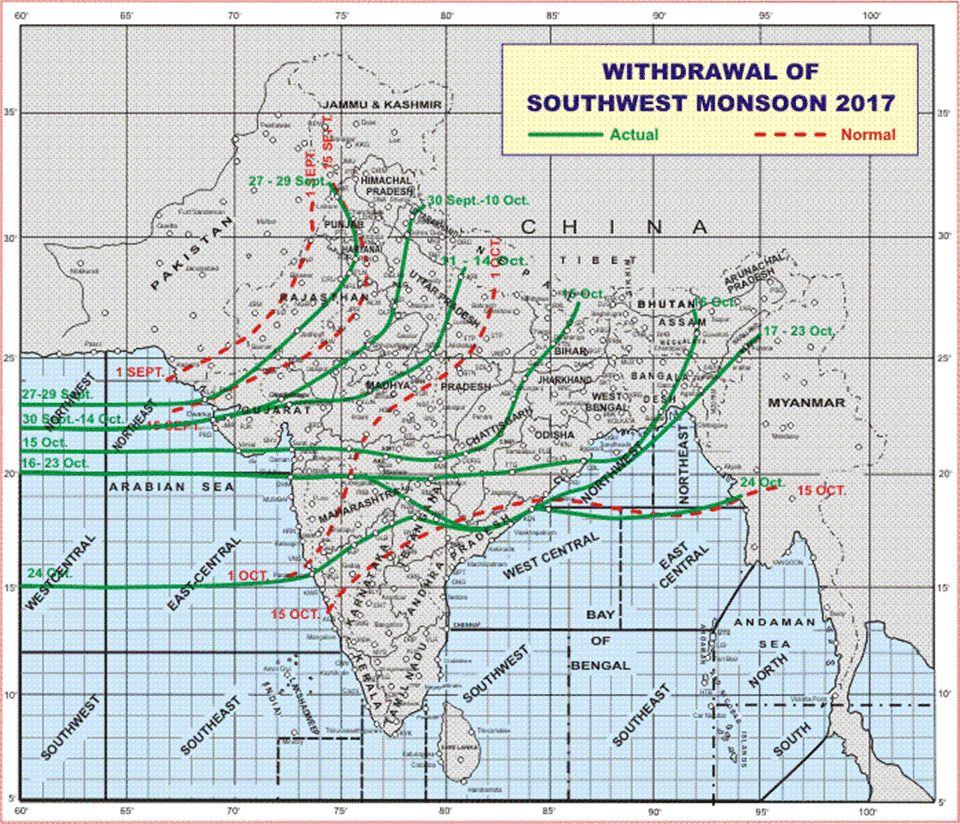 Yesterday parts of Delta districts welcomed the first Easterly showers with places near Nagappattinam recording light rains from storms coming in from the morning.  Later in the afternoon Western Suburbs of Chennai about 20 kms from the Coast witnessed thunderstorms induced by the Easterly winds and triggered by heat radiated back into atmosphere from the ground during the early part of the day.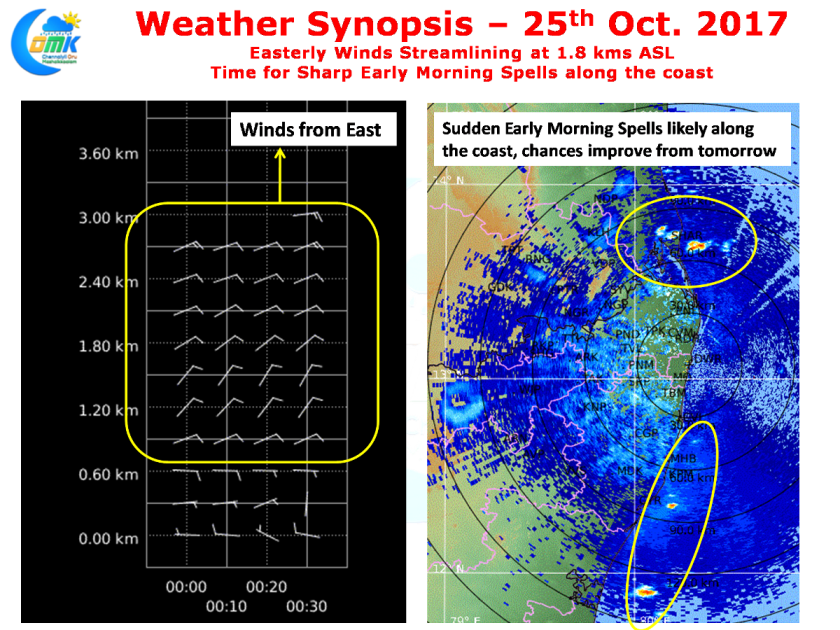 As we mentioned in the opening remarks of today's post it is now time to look East.  The Chennai Radar pretty much confirms Easterlies between 1.2 and 1.8kms above sea level with 1.8 kms ASL the altitude that decides the rainfall prospects on most normal occasions unless there is a synoptic scale disturbance which could influence the pattern on a different scale.
Similarly the close range radar shows isolated thunderstorms off the coast which will give sudden spells of sharp showers as it moves from East to West.  As the winds streamline the isolated thunderstorms will slowly become widespread improving the rainfall prospects for more places.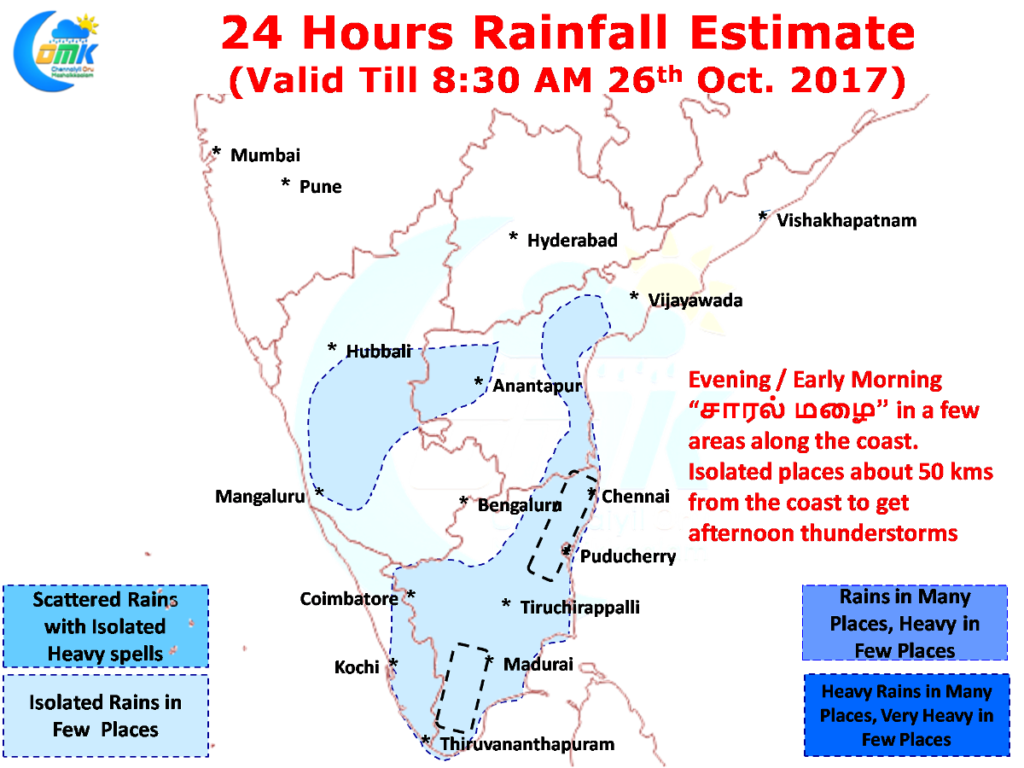 Today once again parts of South TN could see moderate rains in a few places while places along the coast could see light to sharp spells of short showers in a few places, particularly early in the morning.  Like yesterday once again the remnant moisture carried by the Easterlies could trigger isolated afternoon thunderstorms about 50 kms from the coast where conditions are conducive.
The post Time to Look East for Rains appeared first on Chennaiyil Oru Mazhaikkaalam – COMK.
Powered by WPeMatico