The active thunderstorm phase over South India continued yesterday as well with many interior places of Tamil Nadu & adjoining parts of South Interior Karnataka getting moderate to heavy thunderstorms.  The highlights of the day include Pudukottai and Thanjavur districts were one or two places recorded heavy thunderstorms during the evening.  Bangalore finally broke its curse getting good overnight thunderstorms in many parts of the city with the IMD observatory near Vidhana Soudha recording about 10 cms till 5:30 in the morning.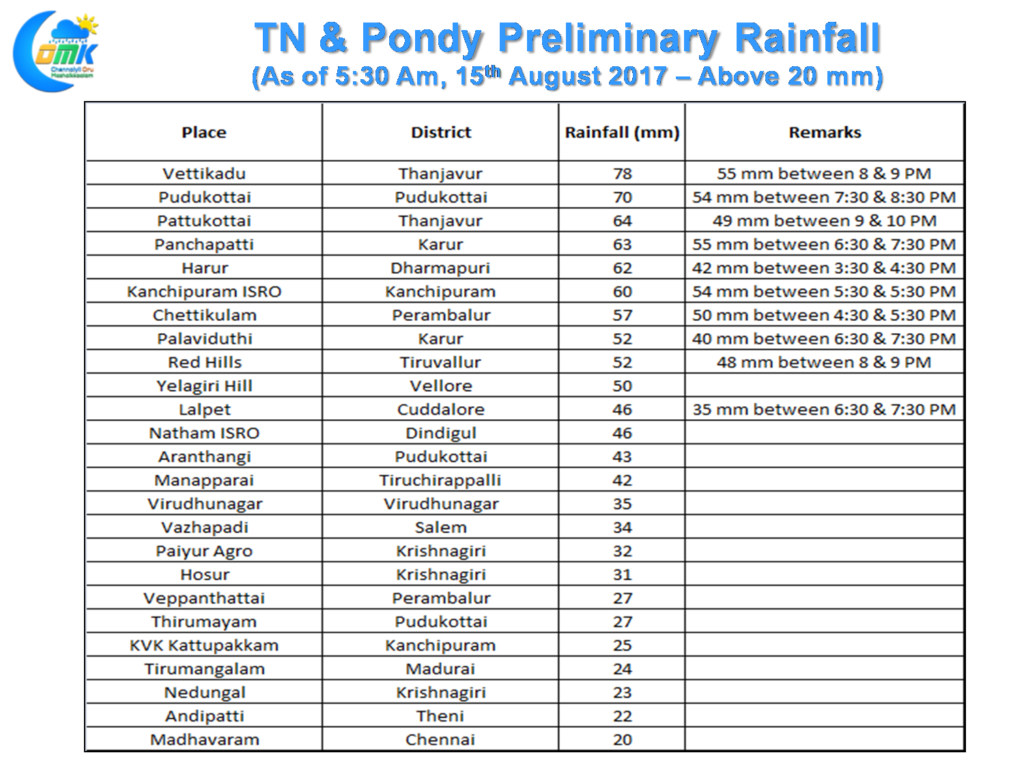 For Chennai it was once again a case of so near yet so far as the thunderstorms struggled to move towards the coast near the metropolis under week steering winds.  It was an irony that Red Hills recorded about 4 cms in a matter of half an hour while rest of the city were just left to enjoy the sound and light show from afar.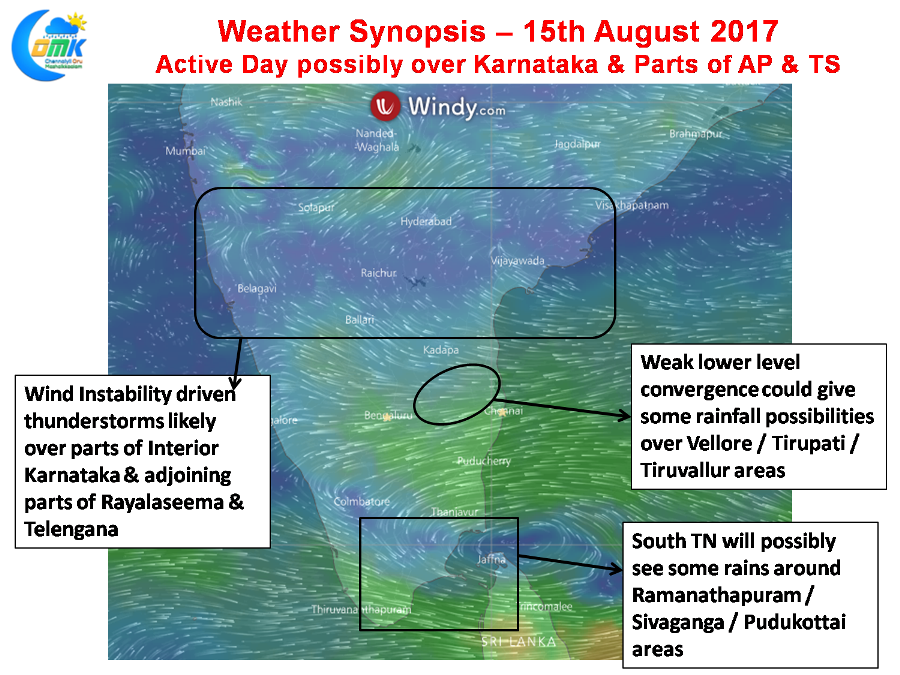 The thunderstorm dynamics are expected to continue over the interior parts of South India with Interior Karnataka & adjoining parts of Rayalaseema & Telengana expected to see some late evening thunderstorms today.  The overall dynamics will slightly shift up North from areas of Tamil Nadu to the Deccan Plateau areas of Karnataka & erstwhile composite AP.  There could be some moderate thunderstorms around the districts of Anantapur / Kurnool / Bellary / Raichur from the mid tropospheric wind instability that is expected to prevail over the region.
As far as Tamil Nadu goes South TN stands a fair chance of some late afternoon thunderstorms under the effect of fairly strong sea breeze expected to prevail over the region while there is some low level convergence expected to happen over NW Interior TN around Vellore / Tiruvallur / Tiruvannamalai which could give some isolated rain possibilities.
Powered by WPeMatico