Thunderstorms continue to provide good rains to interior Tamil Nadu along with adjoining parts of South Interior Karnataka & Rayalaseema regions.  Yesterday once again Bengaluru saw good rains with city & airport observatories recording 56 & 47 mm respectively till 5:30 AM.  Northwest Interior areas around Vellore / Tiruvannamalai / Krishnagiri & Dharmapuri districts recorded moderate rains in a few areas last evening.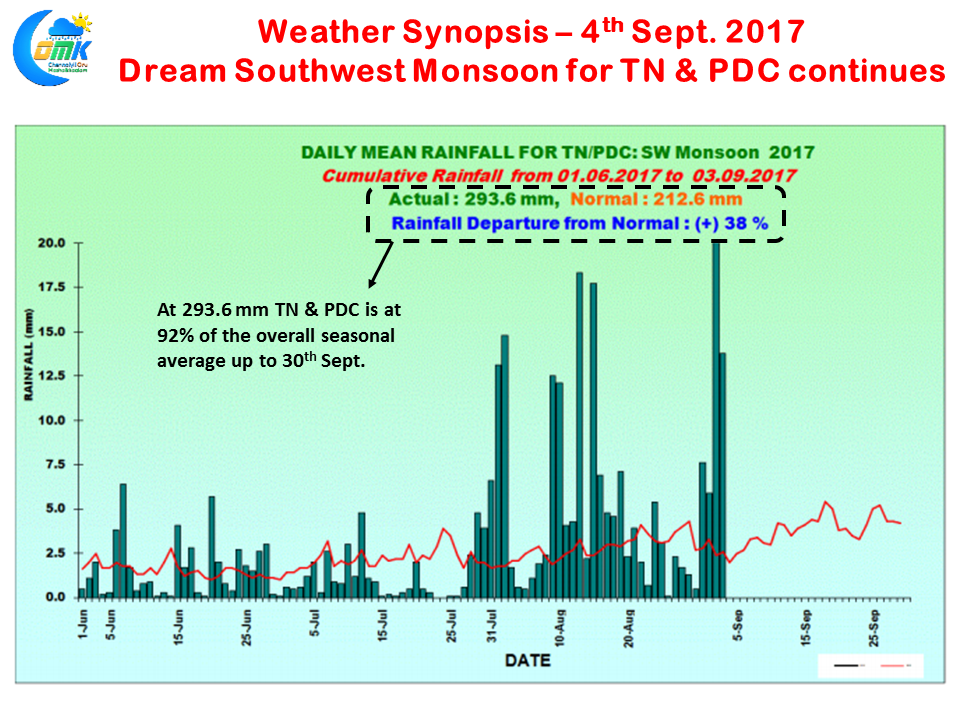 The near continuous thunderstorm season over Tamil Nadu & Pondicherry has meant as of yesterday the sub division has already reached 92% of the seasonal average 317.2 mm.  With almost 4 weeks still left it appears 2017 could be heading as the rainiest year as far as Southwest Monsoon goes since 2010 when we recorded 376.2 mm overall for the season.  Certainly ended up as Nature's way of compensating for the poor NEM which the state had faced last year.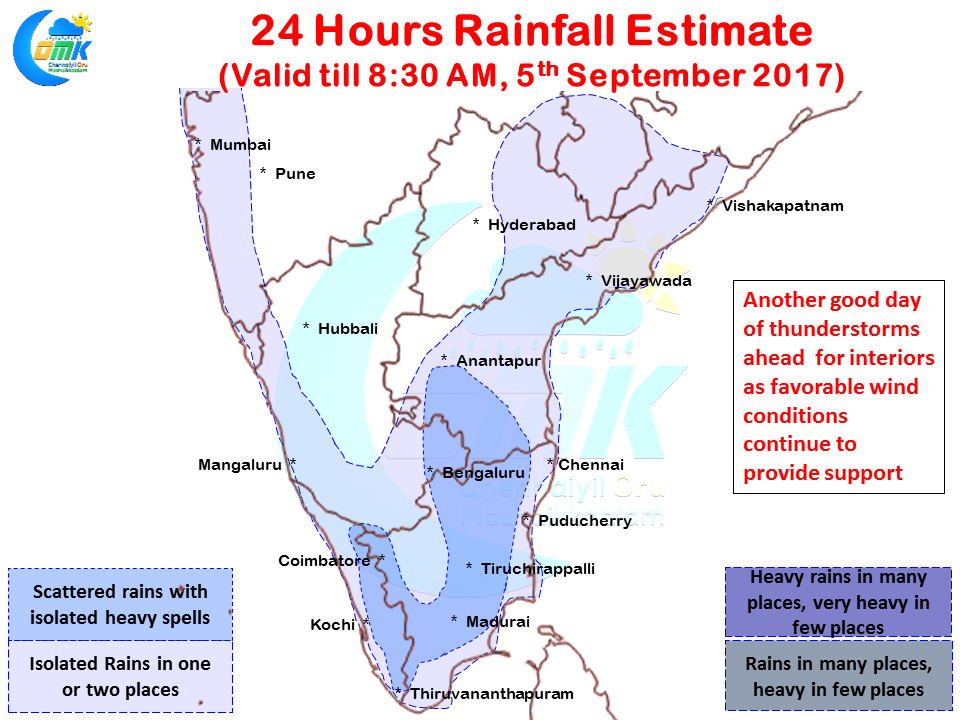 With the North-South trough continuing to persist perpendicular to Peninsular India conditions are good for another day of thunderstorms along the interior areas of South India.  Once again there is a fair possibility of Bengaluru and surrounding areas of S.Int Karnataka & adjoining parts of NW Interior Tamil Nadu & Rayalaseema region could get moderate rains in a few areas.  Places along the Western Ghats could see another good day in terms of rainfall as well with parts of Kerala also enjoying another good day of thunderstorm activity in isolated places
As far as Chennai goes situation remains the same as last couple of days, steering winds continue to remain weak and any rainfall possibility has to happen out of overhead development triggered by sea breeze intrusion over the remnant moisture moving in from interiors.
Powered by WPeMatico