In what was a "Blockbuster Entry" Southwest Monsoon thunderstorms registered their presence across Chennai and surrounding parts of North Tamil Nadu. While most models were not so confident of afternoon thunderstorms for Chennai, ICON with German Precision picked the thunderstorms perfectly bringing much relief after what was a fairly hot day. Almost all areas of Chennai got moderate rains while places in the South got the best spells. Taramani scored the first 50 for the year among all weather stations of Chennai while the ones at Satyabhama & Hindustan University were not far off.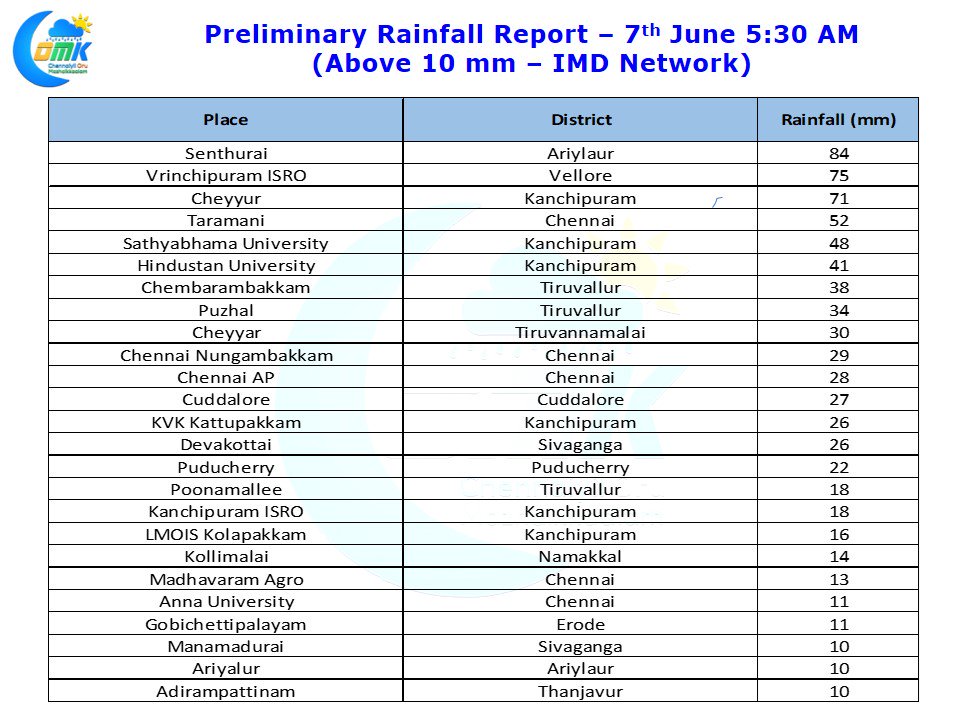 From late night thunderstorms places like Vrinchipuram, Cheyyur also recorded very good rains. Both the IMD observatories of Chennai recorded about 3 cms of rains which is nearly half of what June normally offers for the month. Yesterday in addition to lower level convergence and a very favorable sea breeze Front an important component was wind instability at Mid Tropospheric Levels triggered by the Circulation in Bay. Models indicate that circulation to have moved slightly to the NE reducing the chance for thunderstorms.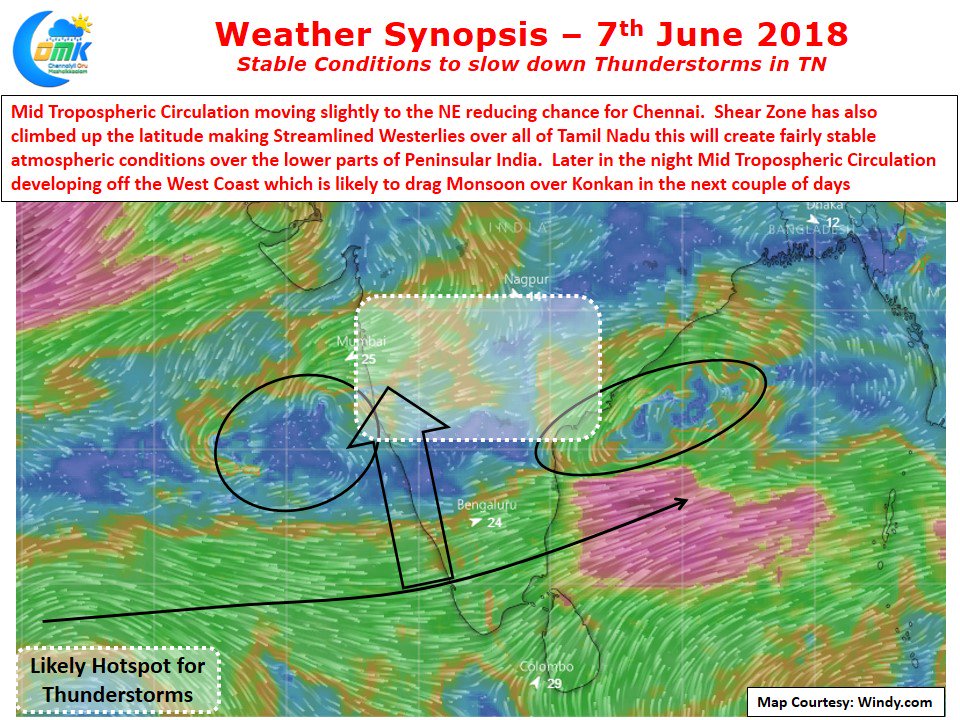 Also the East West Shear Zone has also moved up in latitude making the Westerlies more streamlined all across Tamil Nadu creating fairly stable conditions. Also the cloudy skies over Rayalaseema is likely to keep a check on temperatures over North Tamil Nadu which could be another negative factor in the development of thunderstorms as the temperature gradient may not be good enough to create a strong Sea Breeze Front.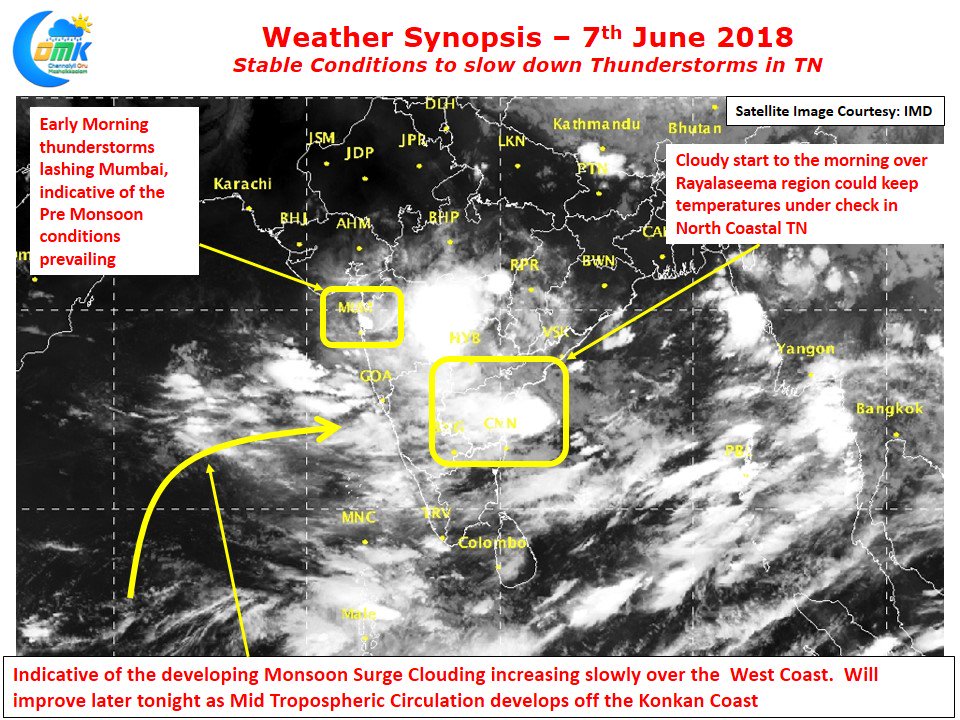 Satellite images continue to show pre monsoon conditions prevailing over Mumbai with early morning thunderstorms while the Clouding off the coast of Karnataka & Kerala indicate moderate monsoon conditions. This is likely to strengthen later in the night / early tomorrow morning when a Mid Tropospheric Circulation is likely to develop off the Konkan coast bring active monsoon dynamics to the fore. This could improve rainfall over parts the places along the Western Ghats in Tamil Nadu starting from Nilgiris to Kanyakumari.