Pre Monsoon Thunderstorms brought fairly wide spread rains across most parts of Tamil Nadu yesterday. Parts of Madurai & Tiruchirappalli districts saw intense evening thunderstorms which nearly brought 5 cms in less than 30 minutes to Thuvakudi and surrounding areas. Melur slightly to the North of Madurai also recorded 6 cms. The ISRO Automatic Weather Station at Madurai recorded 4 cms while the IMD observatory at Airport missed out most of the spells.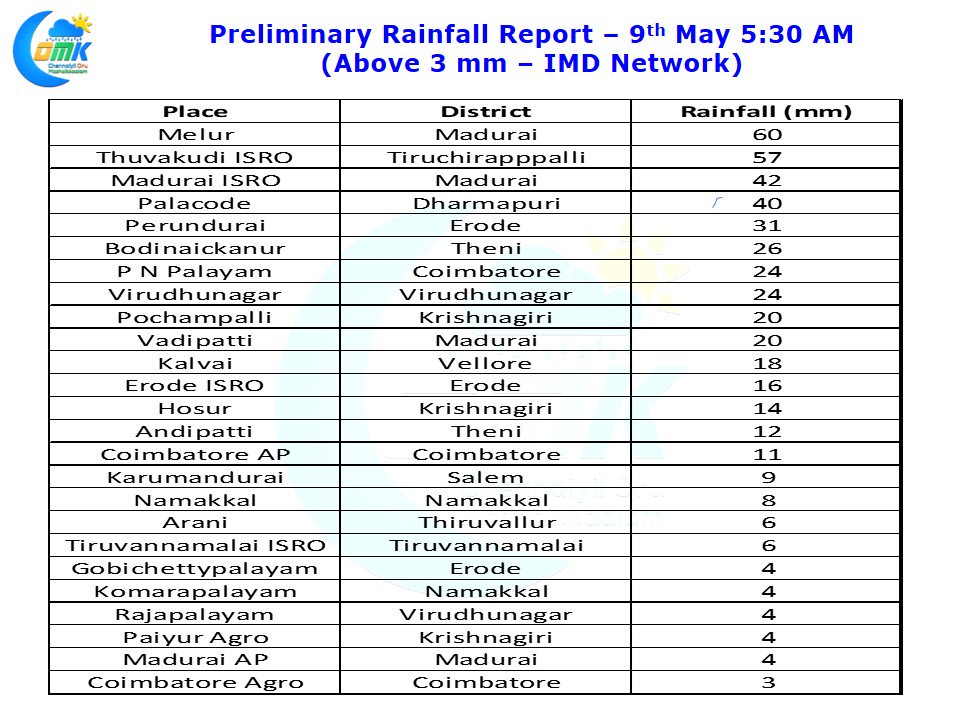 Places like Perundurai & Erode city recorded moderate afternoon thunderstorms which brought much needed relief to people who were seeing close misses for the past few days. Numerical models indicate another active day likely for places along the Western Ghats in Tamil Nadu & Kerala.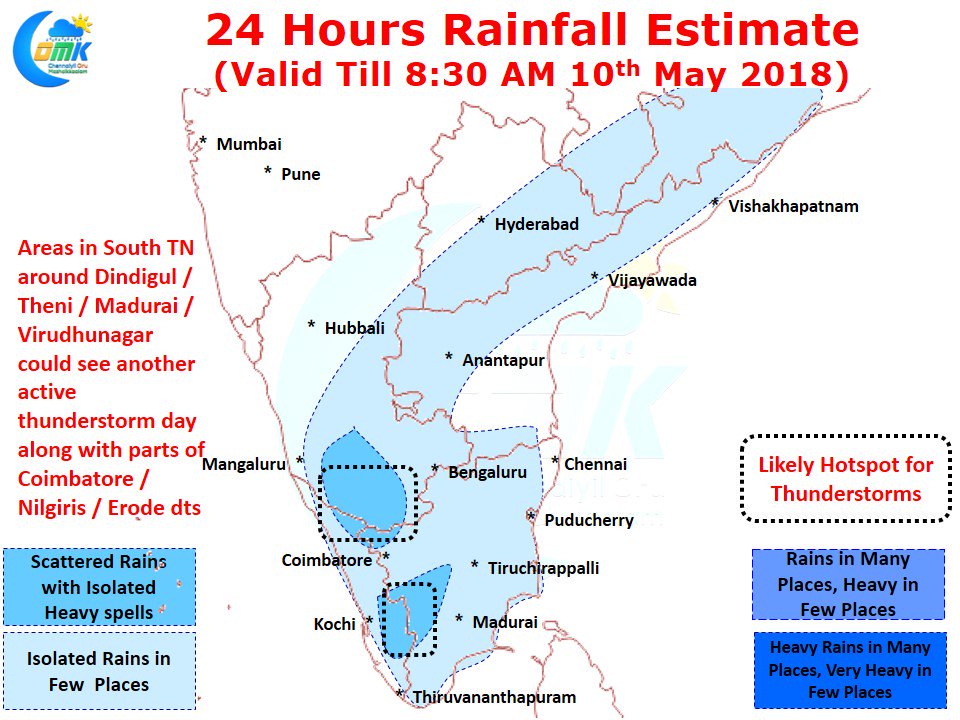 Going by expected wind pattern parts of South Interior Karnataka could see moderate to heavy thunderstorms around Mysore / Hassan / Madikeri districts. As far as Tamil Nadu is concerned while overall the temperatures are likely to be remain under control the day time heating is likely to trigger another day of thunderstorms in the interiors with parts of South TN & West Interior TN the likely hotspots today.