The last few days have seen a gradual increase in temperatures over most parts of Tamil Nadu including coastal places. The other day saw three places record 40 degrees while yesterday saw Trichy AP once again record 40ºC. Chennai AP crossed 37 degrees for the first time recording 37.5ºC, the highest of the year so far.
Weather models indicate today once again most parts of Tamil Nadu to see temperatures in the region of 39 / 40ºC with isolated places around Trichy, Karur & Madurai districts possibly touching 41ºC.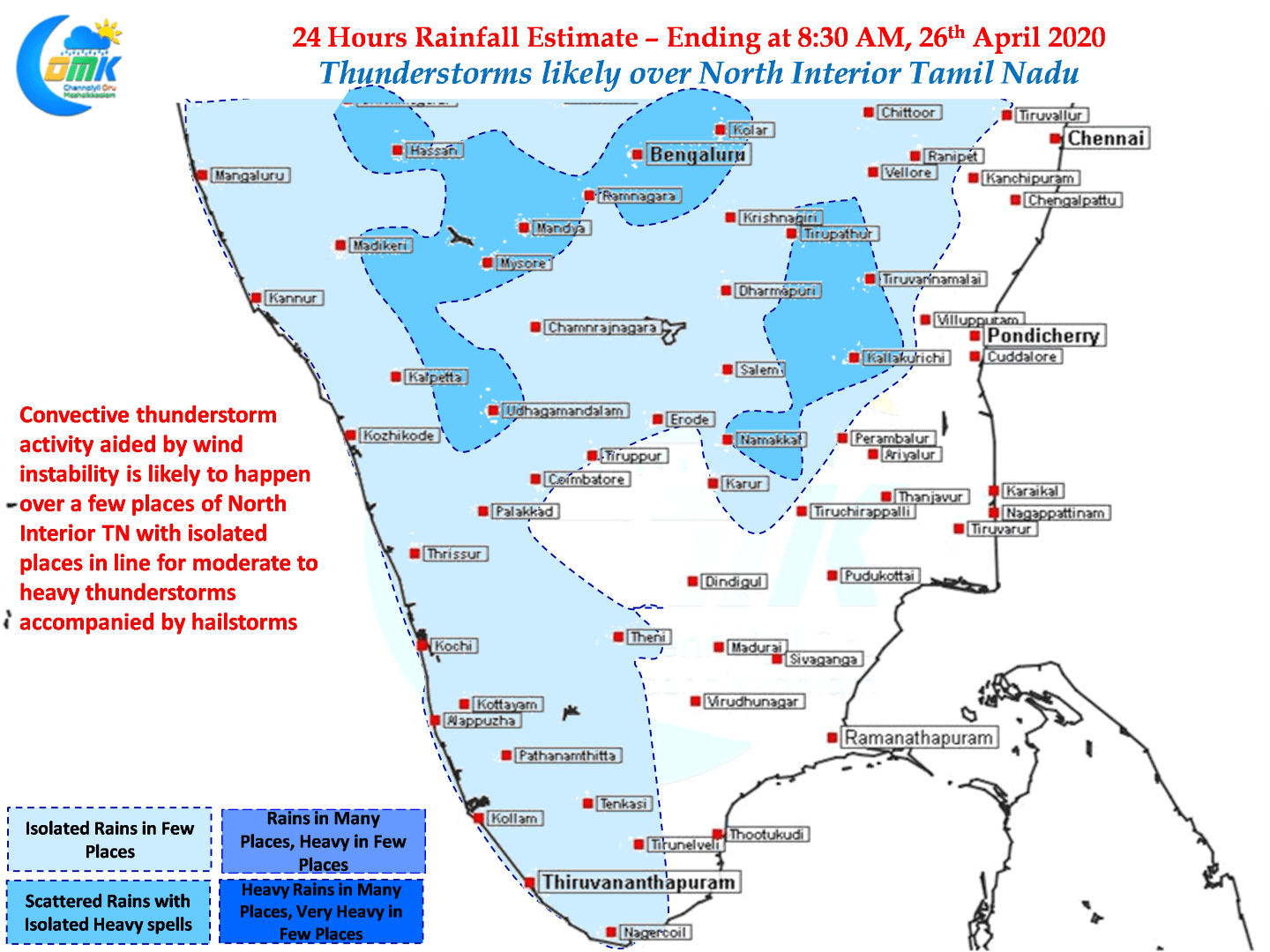 On the thunderstorm front with Westerlies gradually inching further across Peninsular India today we could see more places in North Interior TN come under thunderstorm zone. Districts like Tiruvannamalai, Vellore, Tirupattur, Krishnagiri & Dharmapuri could see isolated places record intense spell of thunderstorms with possibly hailstorms in one or two places.
With some luck suburbs of Chennai could catch a spell or two of sharp showers