In our last post we had mentioned about how the stage is getting set for the start of Mango Shower season. Last couple of days places in Kerala & Karnataka are seeing thunderstorms triggered by wind indcued instabilities. Few places recorded moderate rains for the 24 hours ending yesterday morning with Alleppey in Kerala recording 5 cms and HD Kote in Karnataka recording 2 cms.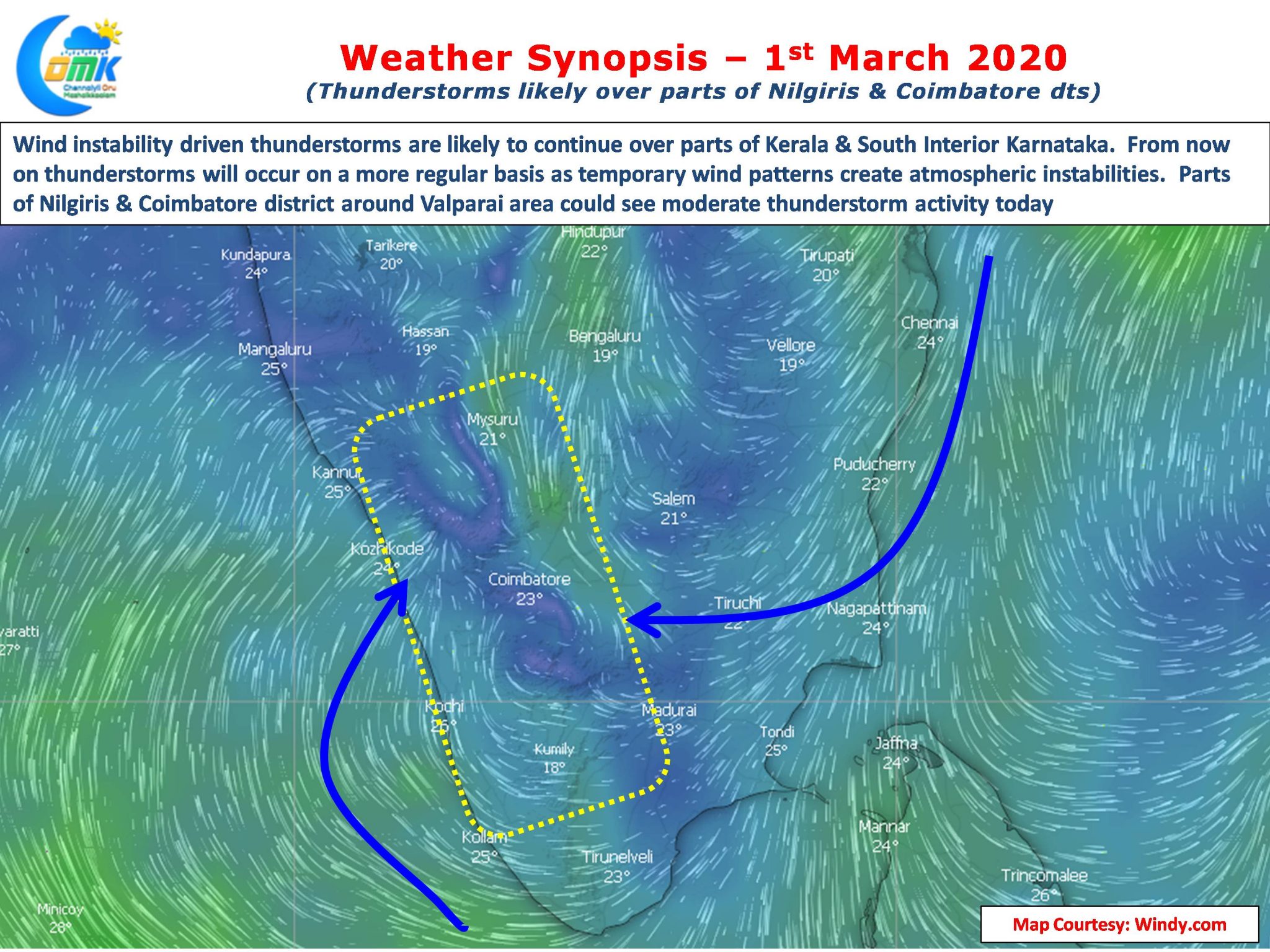 As temporary wind pattern creates atmospheric instabilities thunderstorms will slowly become a regular phenomenon in the days to come bringing more areas under the thunderstorm envelope. As Easterlies weaken and temporary Westerlies move inland interior Tamil Nadu starts seeing thunderstorms develop during evenings.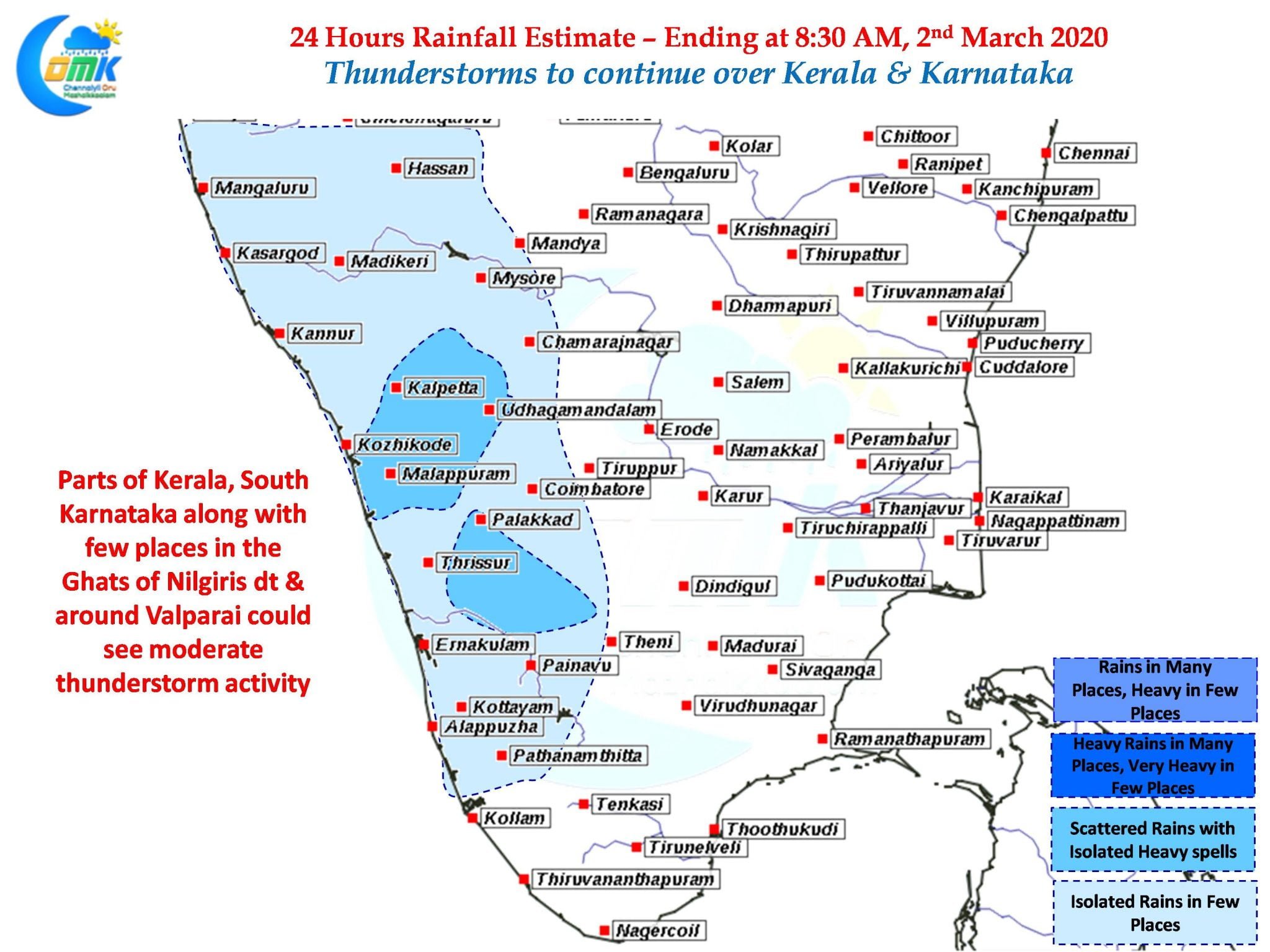 Today parts of Nilgiris & Coimbatore district could witness thunderstorms which is likely to bring moderate spell of rains in a few areas. Places like Valparai could benefit from these thunderstorms in Coimbatore district while the plains may see stray showers in a few areas. One or two places in Nilgiris district could witness sudden intense spell of thunderstorms along with adjoining parts of Wayanad district in Kerala.