Last week we had made a post about how twin cyclones are rare when social media was rife about Luban & Titli.  In what will be only the 9th instance in more than 125 years we are likely to see two cyclones form on either side of the Indian Sub Continent within the next 24 hours.  Cyclone Luban has formed over Arabian Sea while the Deep Depression in Central Bay is expected to intensify into Cyclone Titli over the next 24 hours or so.
This development of disturbance in Bay has meant the onset of Northeast Monsoon will be delayed according to IMD.  A spell of Westerlies is likely to prevail on account of the circulation in Bay post which the advent of streamlined Easterlies could trigger NEM Onset possibly.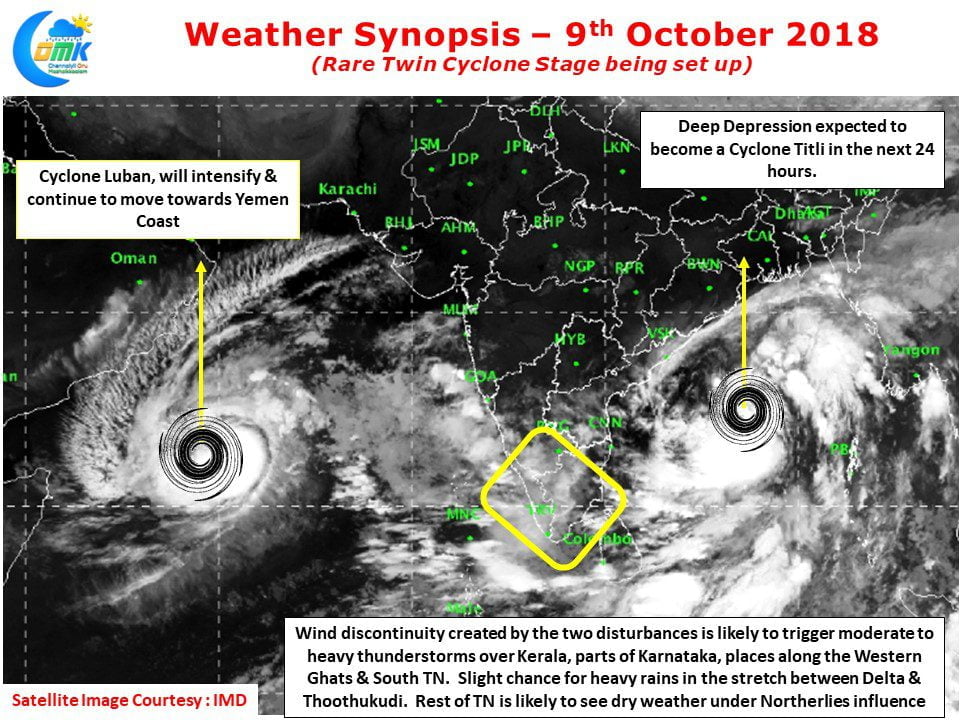 On the regular weather front wind pattern disturbed by the twin circulations has created LWD conditions over West Interior TN & along the Western Ghats and parts of South Tamil Nadu.  This is likely to trigger moderate to heavy thunderstorms in a few places in these regions while rest of TN could stay relatively dry under the influence of dry Northerlies.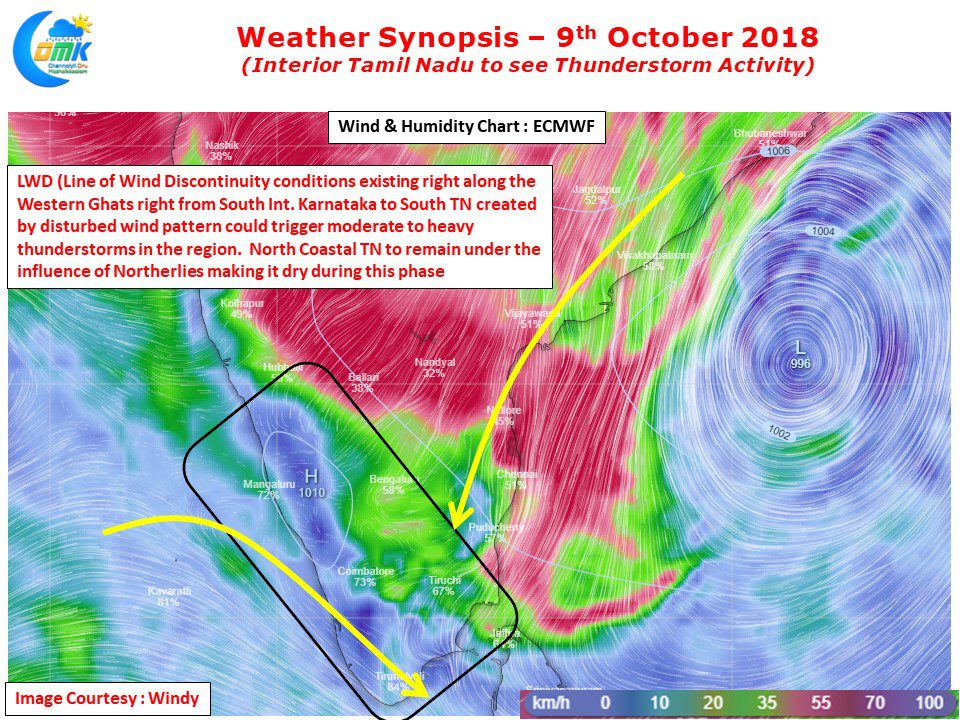 With Tiruppur getting more than 25 cms over the last couple of days more rains could happen today too. The coastal stretch between Delta & Thootukudi also could see isolated heavy rains in one or two places.  Places like Chennai could possibly see clear skies with increased  heat quotient due to lesser moisture available.