The last few days have been relatively quiet on the thunderstorms front across most of Tamil Nadu with Monsoon remaining active over the West Coast influenced by the Monsoon Depression that held control over Sub Continental Weather for the past week or so. With the Well Marked Low currently straddling the coast of Maharashtra & Arabian Sea we can expect some return of thunderstorm activity once again over parts of TN.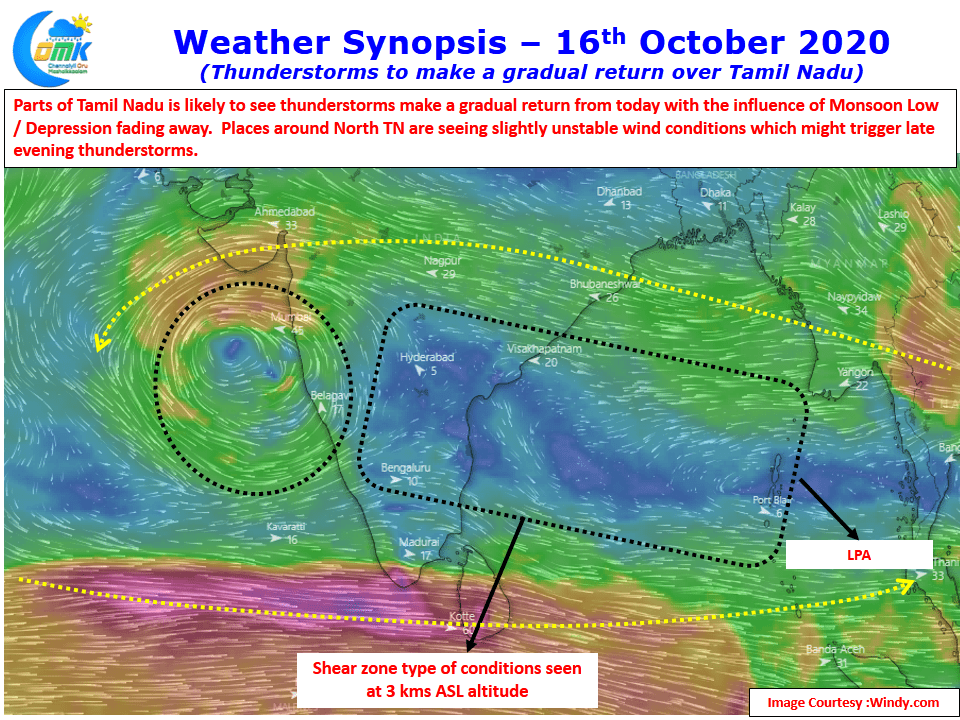 Wind charts from weather models indicate East West Shear Zone sort of wind pattern to prevail over parts of Peninsular India at 3 kms above MSL altitude. This is is possibly the precursor to the next Low Pressure that is likely to emerge of the pulse coming into Bay from South China Sea in the next couple of days.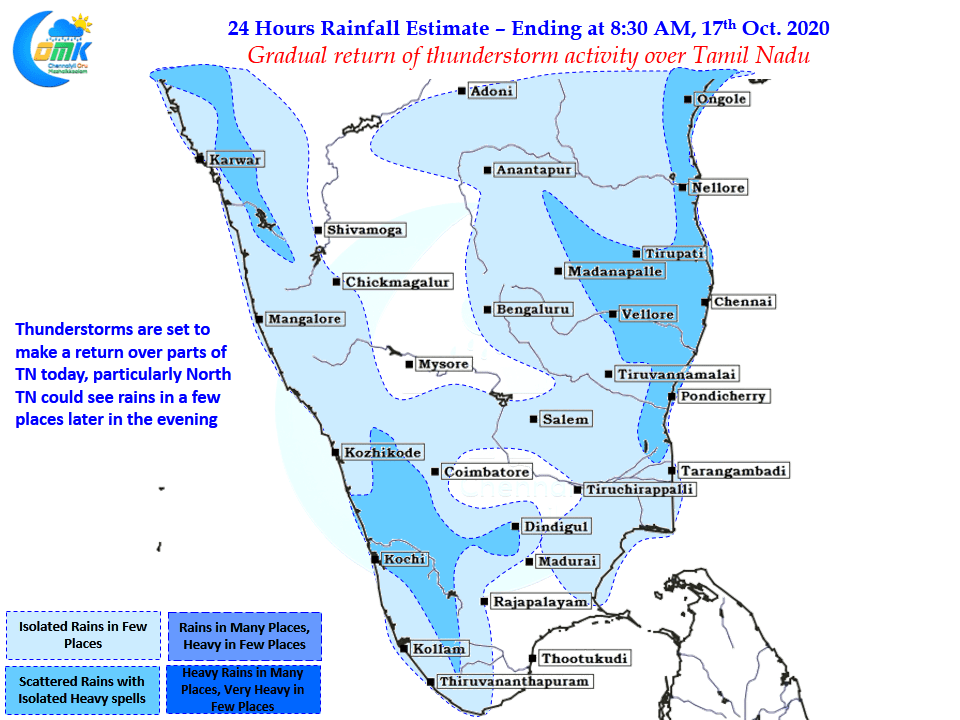 While today could see lesser activity weekend promises better action across more areas of Tamil Nadu. Today unstable wind conditions is seen over parts of North TN & adjoining areas of South Interior Karnataka & Rayalaseema region. With weak wind conditions seen slow moving storms may be the case today when storms form later in the evening. There is some chance for sea breeze induced thunderstorms to happen over coastal areas of TN including Chennai which could bring some sudden sharp spell of rains around late afternoon.