In an interesting development which normally does not happen often on the one hand Monsoon Trough has been staying closer to the Himalyan Foothills leading to good thunderstorm activity over the leeward areas of Peninsular India. Simultaneously an off shore trough running along the West Coast from South Maharasthra to North Kerala Coast is creating conditions that resemble an active Monsoon day over the West Coast. Over the next couple of days we could see isolated heavy spell of rains over many places in the West Coast, in particular over the Ghats of Karnataka, South Konkan & North Kerala and adjoining areas of Nilgiris.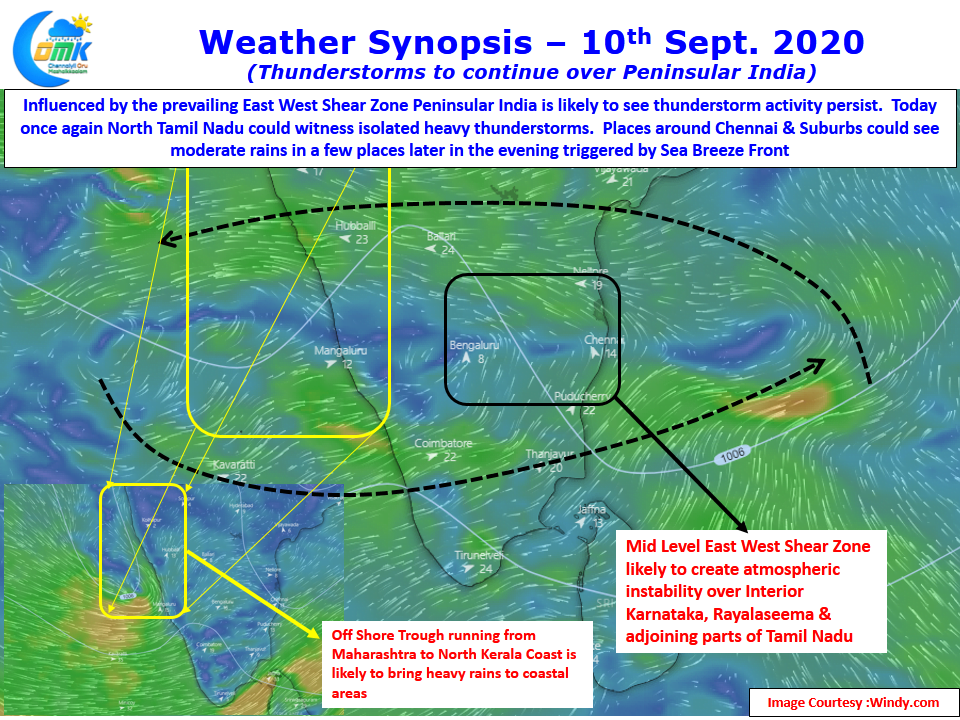 The thunderstorm activity over Tamil Nadu owes a lot to the persistence of East West Shear Zone over the region. Currently lying around 13N latitude this has been creating unstable atmospheric conditions providing conducive platform for thunderstorms to develop. Weather models indicate a gradual development of a possible Low Pressure in Bay of Bengal next week, this persistence of the East West Shear zone is also an indicator of the development of the tropical disturbance next week.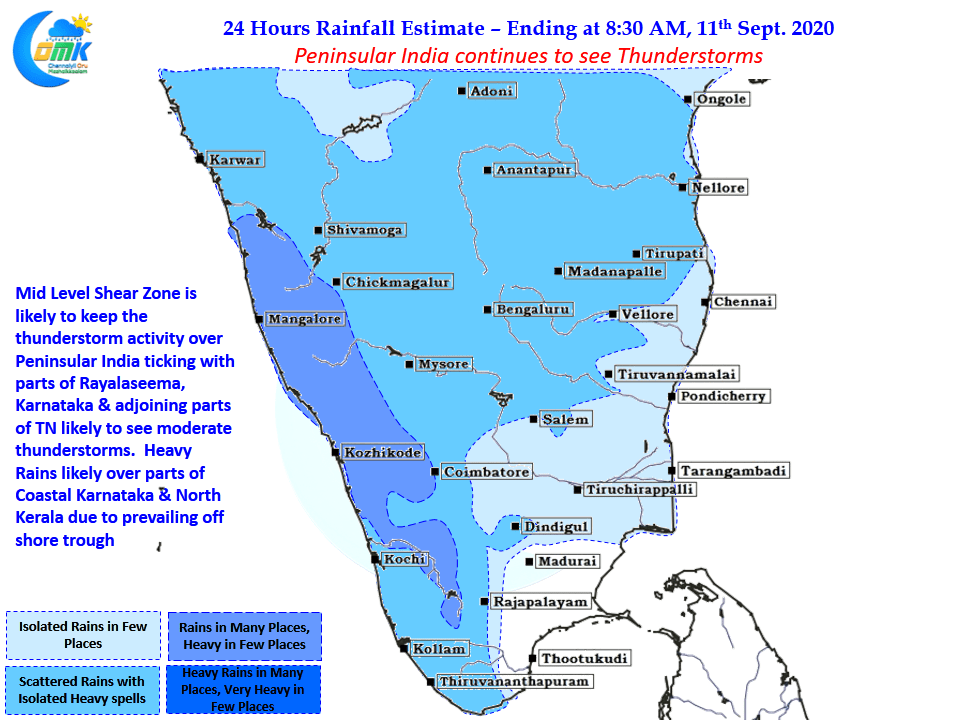 Looking at the wind charts today the Shear Zone seems to be more pronounced around Mid Tropospheric Level with the westerlies improving at the lower levels. This could possibly improve the probability of interior thunderstorms reaching the coast around South AP & North TN. The caveat though weather models are not very optimistic about rainfall chances for Chennai going by the vanilla precipitation charts.
Chennai is known to surprise when precipitation charts gives a disappointing outlook. Could today be that day?