Yesterday saw a pick up in thunderstorms over Tamil Nadu as moderate to heavy rains lashed parts of Pudukottai & Sivaganga districts along with a few parts of delta areas in Thanjavur & Nagappattinam districts. Manamadurai AWS recorded 36 mm of which 35 mm fell in one hour between 5:30 and 6:30 PM. After nearly two weeks parts of Madurai also got rains last evening with models indicating a better day today.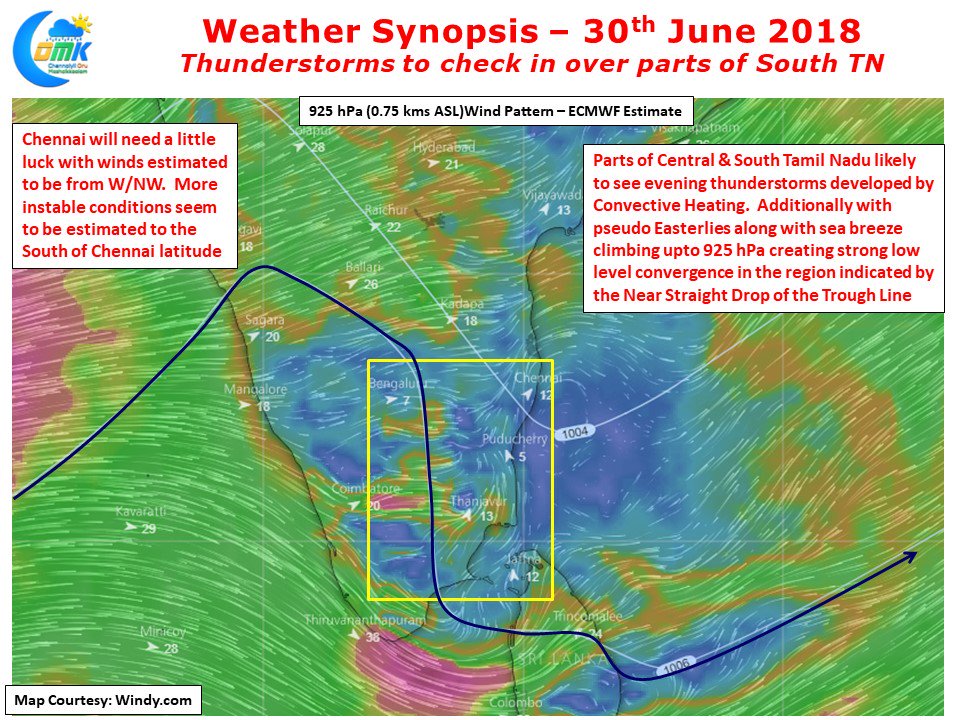 As mentioned in our yesterday's post after a Duronto Run Southwest Monsoon has covered the entire country well ahead of schedule. While the extreme West & Northwest edges of India adjoining parts of Sindh Province in Punjab normally sees onset around 15th July, this year these areas have seen onset on 29th June covering the entire country nearly 2 weeks in advance. The models picked up this phase of weakening in the Westerlies perfectly as yesterday's thunderstorms over North TN almost stood still making very slow progress reminiscent of September thunderstorms. Satellite images for the morning also confirms the slowing down of Monsoon over the est coast with clouding reducing very much except for a few patches off the North Kerala & South Karnataka coast.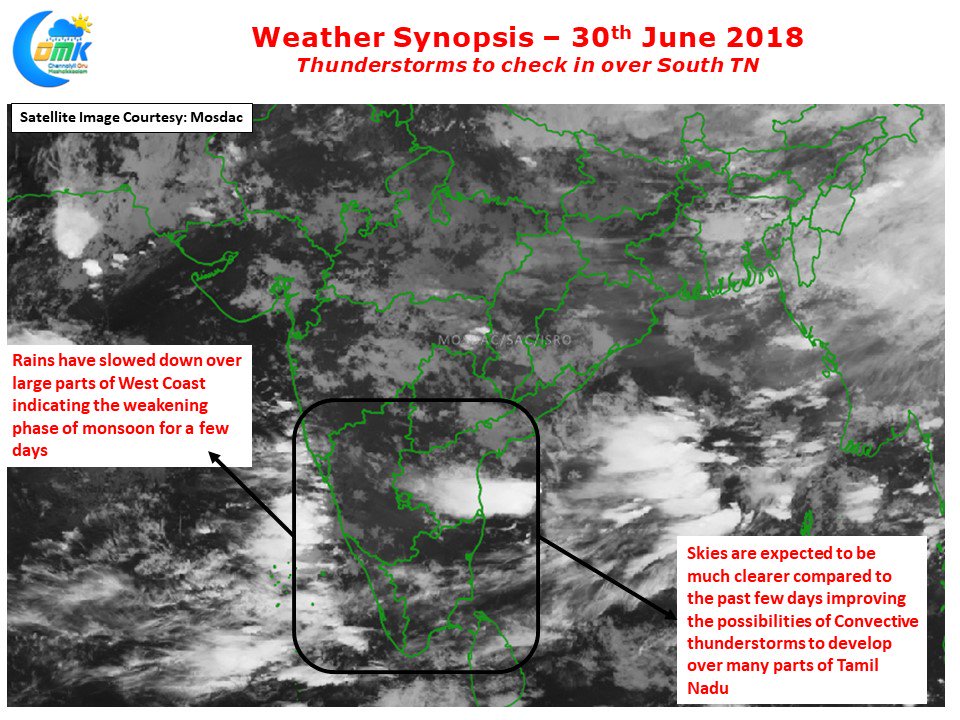 The clearer skies indicated in the satellite image will also help development of convective thunderstorms over Tamil Nadu later in the afternoon. Yesterday Madurai AP at 39.5°C was the hottest place in India and today is also going to be a very hot day as well aiding convective process in the region. This clearer skies could also possibly help with thunderstorms developing over the interior parts of Tamil Nadu. Parts of Erode, Salem, Vellore, Tiruvannamalai districts could benefit from such convective afternoon thunderstorms. The other key is trigger in the "Veppa Salanam" equation is the intrusion of sea breeze.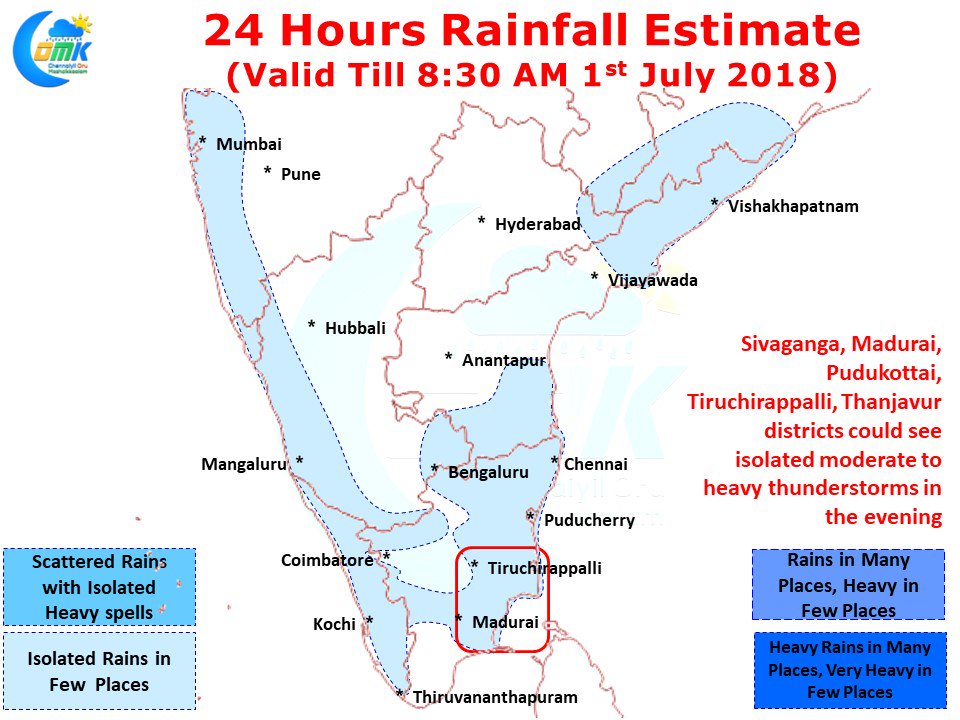 Not often one sees the Sea Breeze and associated Easterlies climb up to 925 hPa levels during Southwest Monsoon. Models indicate pseudo Easterlies to climb up to 750 meters today creating a very strong low level convergence creating perfect conditions for thunderstorms to develop. This low level convergence is likely to be stronger over parts of South TN & Central TN. Today's thunderstorms could benefit Trichy a lot bringing some relief to the area which did not see much rains since the onset of Monsoon. As far as Chennai goes with the prevailing winds being from West / Northwest we need thunderstorms to form over the Rayalaseema region. With some luck we can see things become little more unstable in the region around Chittoor / Madanapalli providing for some thunderstorms to develop and subsequently interact with remnant sea breeze front closer to Chennai creating possible rainfall opportunities for Chennai & Suburbs.