The Pre Monsoon / Summer Thunderstorms have come as a welcome relief to many interior parts of Tamil Nadu. In particular the West Interior TN areas around Coimbatore / Erode / Tiruppur district which does not see much Monsoon activity and owes a lot of its annual rainfall to the Pre Monsoon & Post Monsoon thunderstorm seasons when the seasonal wind changes alternate.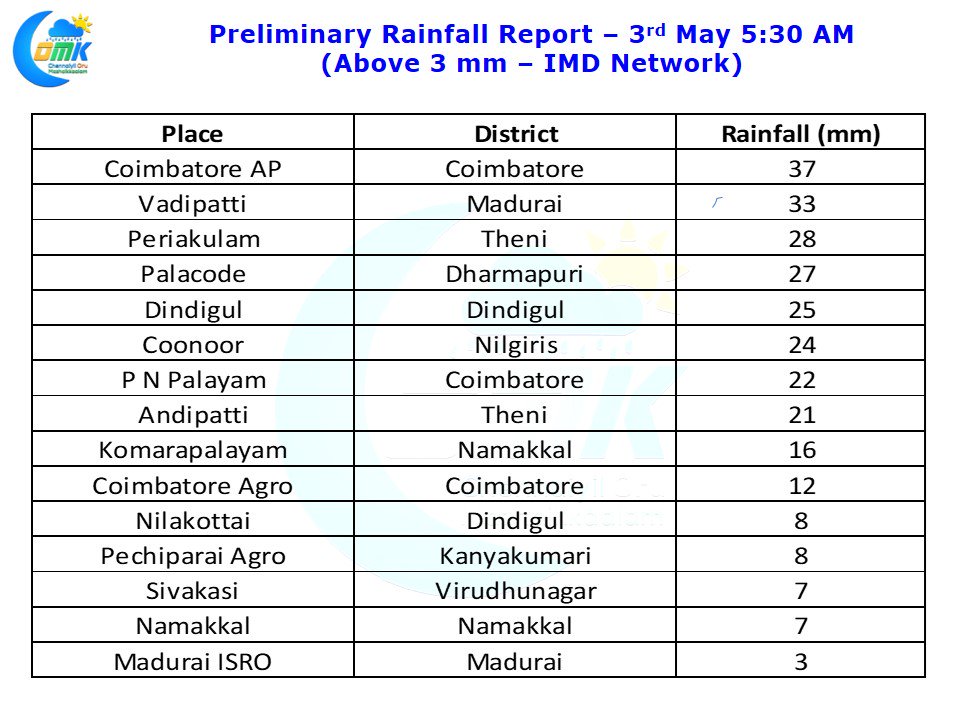 This year has got off to a decent start so far with parts of Coimbatore district, in particular the northern parts of the district enjoying a good couple of days of thunderstorm activity. Coimbatore Airport which records about 60 cms of rainfall for a year has recorded nearly 8 cms of rainfall since the turn of May indicating the good start the city has got for the summer thunderstorm season. Yesterday also saw good rains in the districts of Theni, Madurai, Dindigul & Erode as well while Tiruchirappalli city missed out though the southern parts of the district got good rains.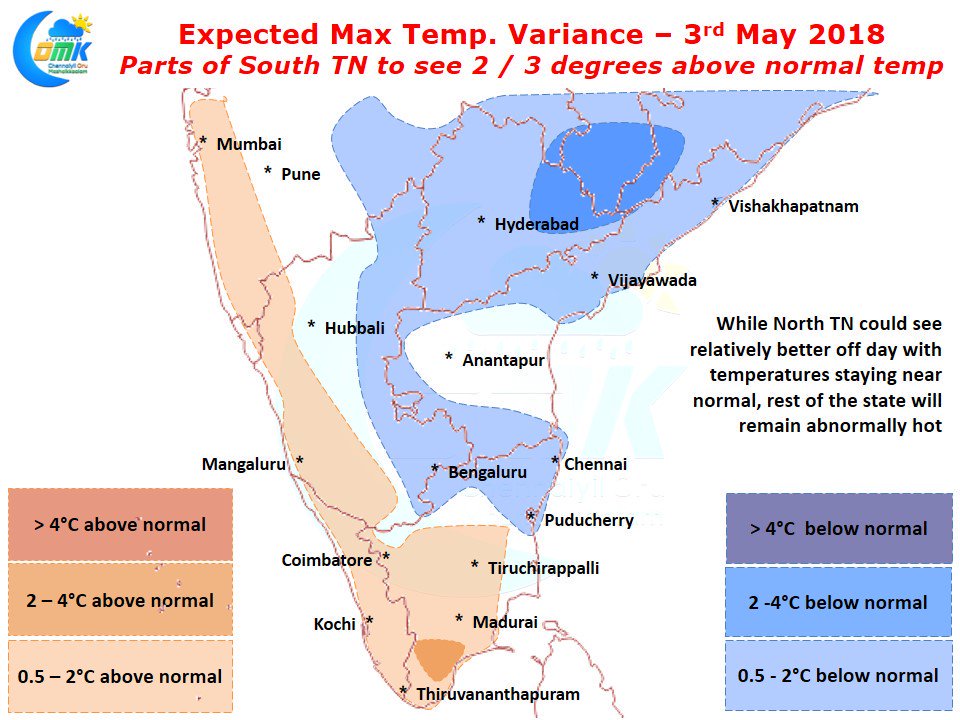 Weather models indicate North Tamil Nadu could see a relatively better off day compared to the past few days with near normal temperatures being predicted for the region while rest of Tamil Nadu will see slightly above normal temperatures with parts of South TN seeing 2 / 3°C above normal temperatures around the districts of Virudhunagar and parts of Thoothukudi.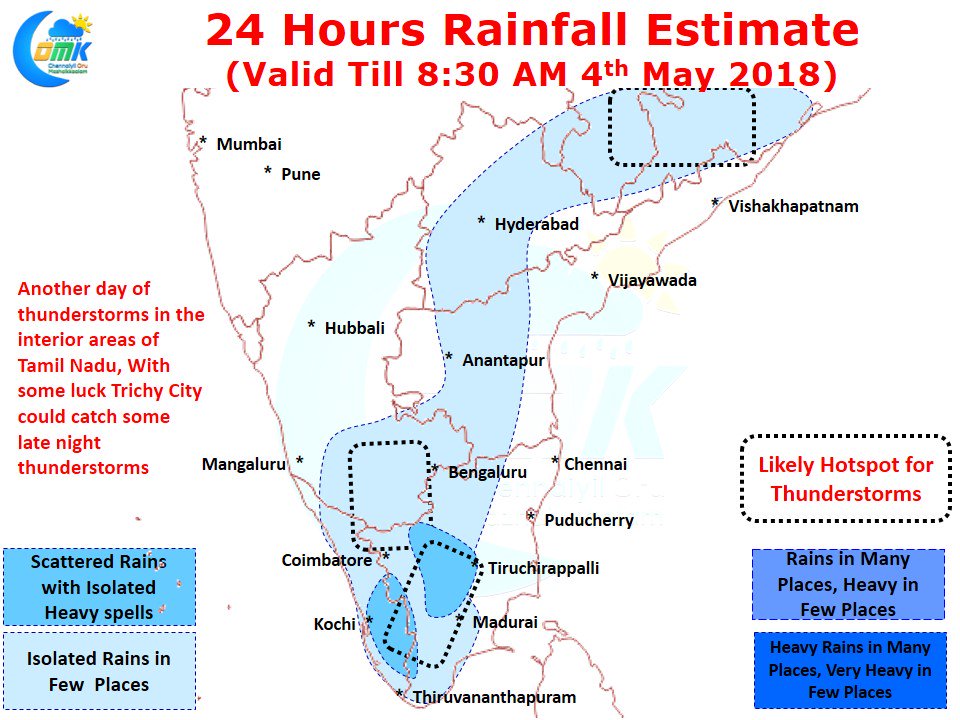 Like yesterday today also we are likely to see the NH45B express thunderstorms happen later in the day after what is going to be a fairly hot day around the region. Models indicate today with some luck Trichy City could catch up a spell or two of thunderstorms. Nilgiris, Coimbatore & Erode districts once again stand a decent chance of late night thunderstorms along with adjoining parts of Karnataka. While models indicate places to the West of the Ghats in Kerala to enjoy a spell or two of good rains, with some luck the places in the Tamil Nadu side also could sneak in a good spell or two along the ghats. Dindigul / Theni / Virudhunagar / Madurai districts should be the one to watch out for.