While it could be ironical but a post on Thunderstorms in Karnataka just as the second fortnight of October starts pretty much sums up the situation with regard to the prospects of Northeast Monsoon Onset over the next few days. During first week of October "Pseudo Easterlies" brought about very good rainfall activity over most of Tamil Nadu.  Subsequently the development of Cyclone Titli brought back the Westerlies bringing a stop to rains along with it.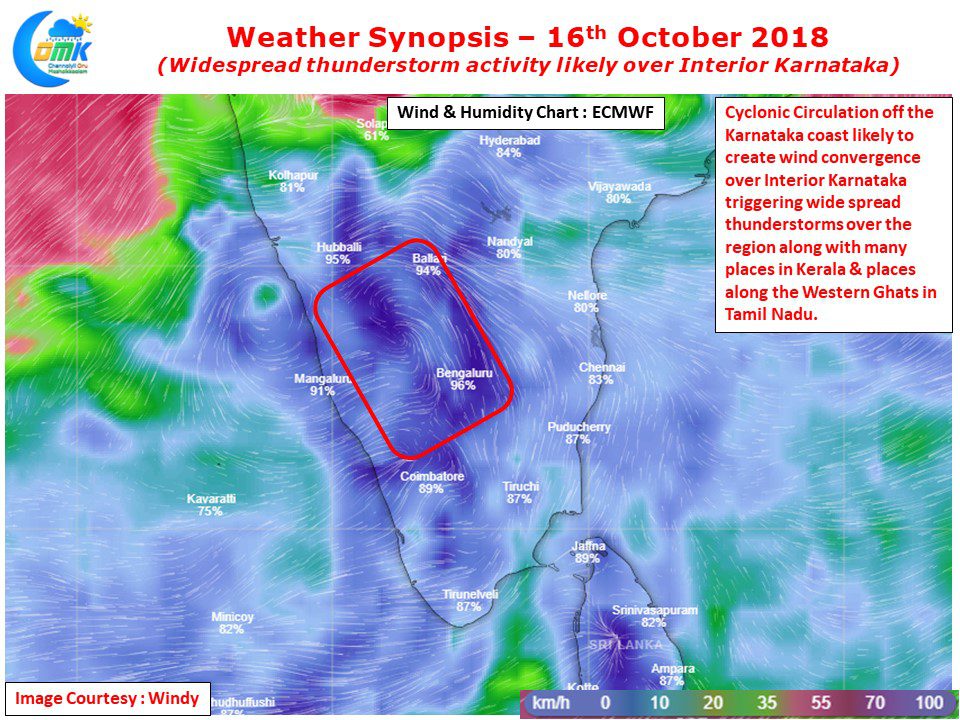 Atmospheric Conditions is still showing signs of recovering from the Double Cyclone over Indian Sub Continent as the winds are still to get streamlined showing a lot of "Scrambled Patter" over the interiors brought about by a lot of weak Upper Air Cyclonic Circulations & troughs running along with it.  One such circulation off the Karnataka coast is likely to trigger wind convergence over the Western Interiors of Peninsular India bringing about possibly the best spell of rains since mid August spells during Southwest Monsoon.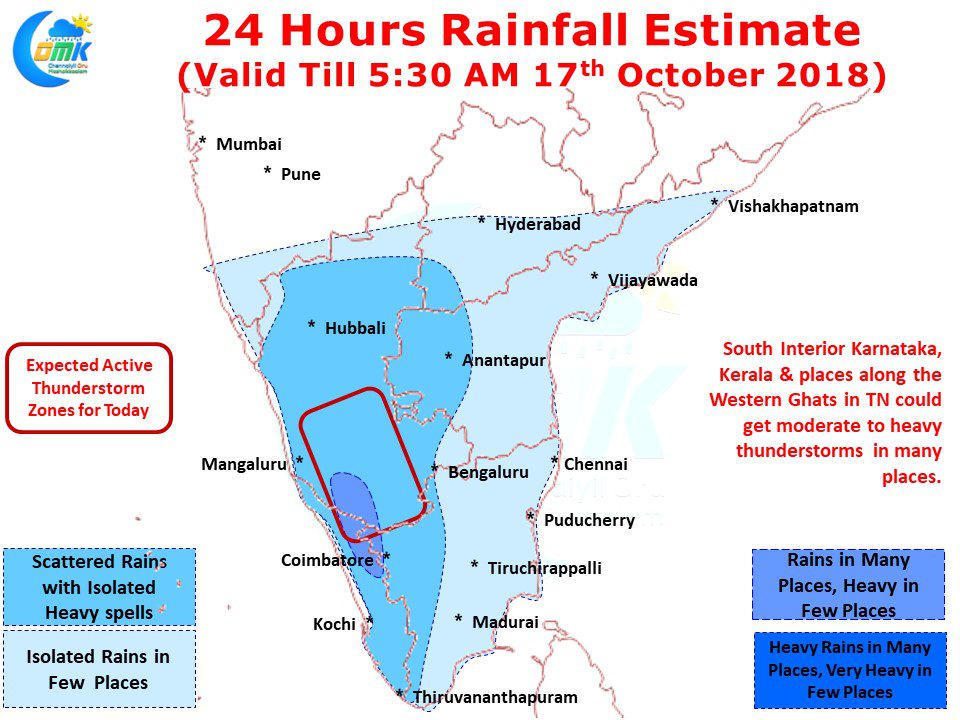 Along with widespread thunderstorms over Interior Karnataka rains are likely over most of Kerala and places along the Western Ghats in Tamil Nadu.  A few places in Rayalaseema & adjoining parts of Telangana could sneak in a spell or two of good thunderstorms later in the night.
While interior places of Tamil Nadu could see moderate thunderstorm activity the coastal areas will not get much except for some light showers in one or two places late in the night / early morning.