As the Easterlies showed signs of strengthening over Coastal Tamil Nadu not only there was some reduction in temperature over many parts of the state, isolated rainfall activity was also observed in one or two places. Places to the South of Chennai near Chengalpattu recorded a spell of afternoon rain while yesterday morning the IMD observatory in Puducherry recorded about light rains.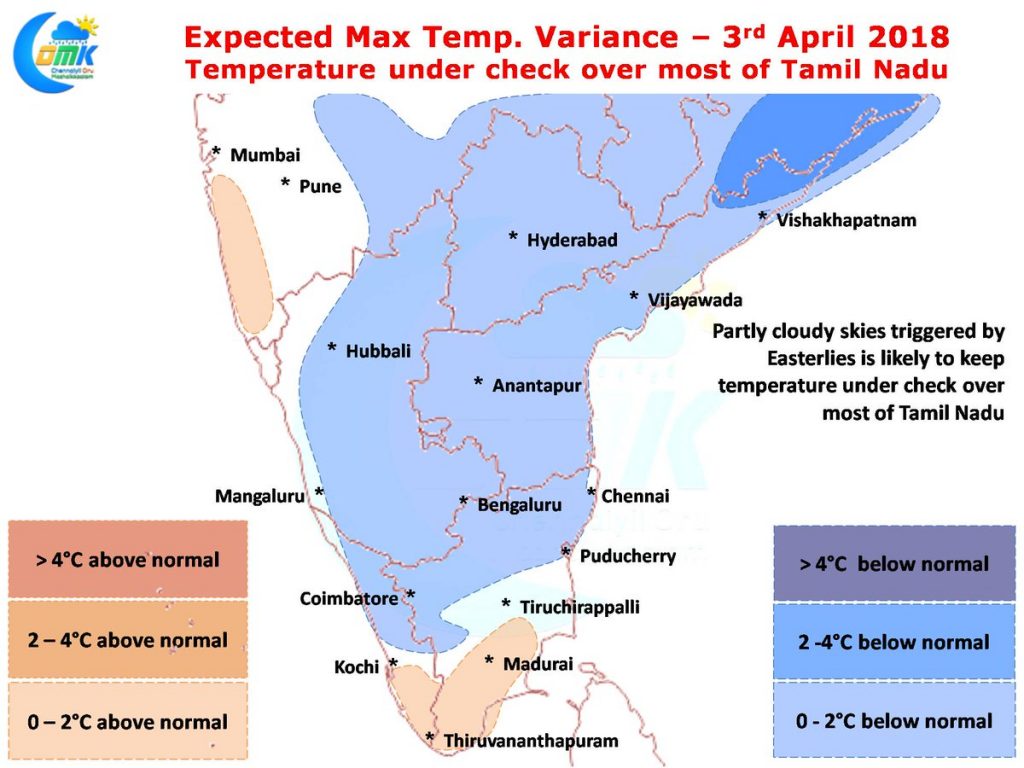 Numerical Models indicate most of Tamil Nadu and in particular places over North TN will see slightly below normal day time high temperatures. Parts of South TN though will continue to see marginally above normal temperatures with possibly places between Madurai & Kovilpatti being the hottest areas of the state as has been the case for the last couple of days.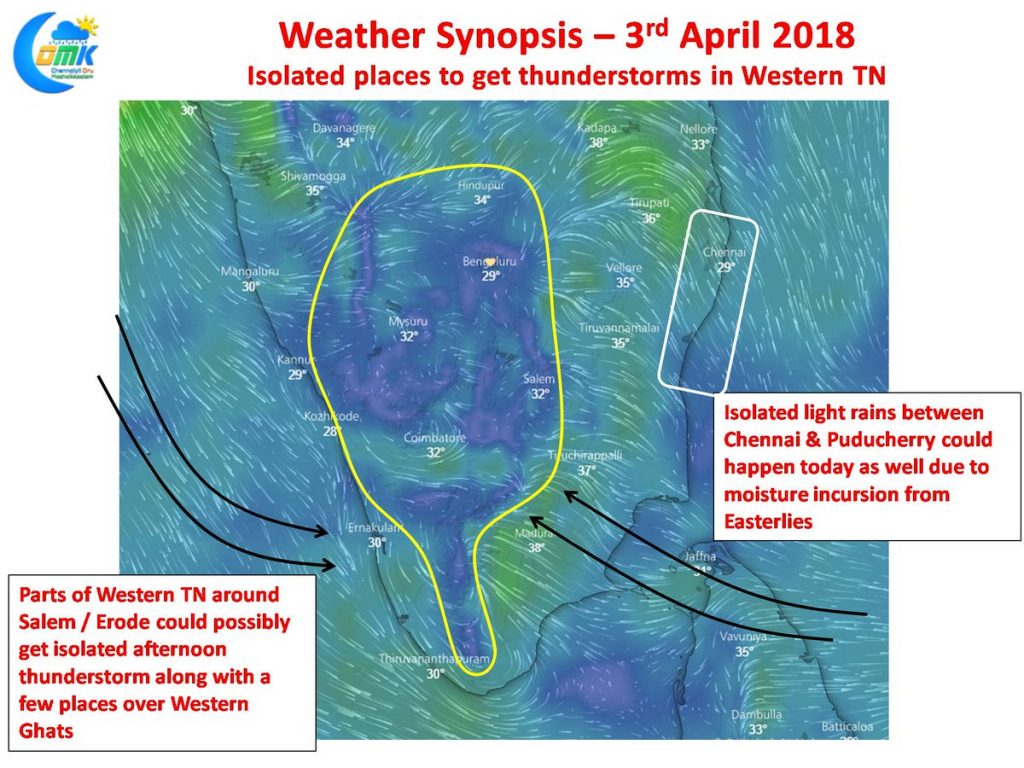 On the rainfall front like yesterday there could be some isolated light rains between the Chennai & Puducherry stretch due to moisture incursion from the Easterlies aided by some early morning convective heating. Later in the afternoon parts of West Interior TN & places along the Western Ghats could see some moderate thunderstorm activity. This could be isolated and keeping in line with the trend is slowly fading away before once again picking up next week under favorable conditions.