So far the Summer of 2020 have been kind to most parts of Tamil Nadu with very few places touching the threshold 40ºC, if one were to ignore Madurai South observatory which many a times is out of sync with the neighbouring Madurai AP observatory, only Tiruchirappalli AP, Salem, Karur Paramathy & Erode have recorded 40ºC so far this season in Tamil Nadu.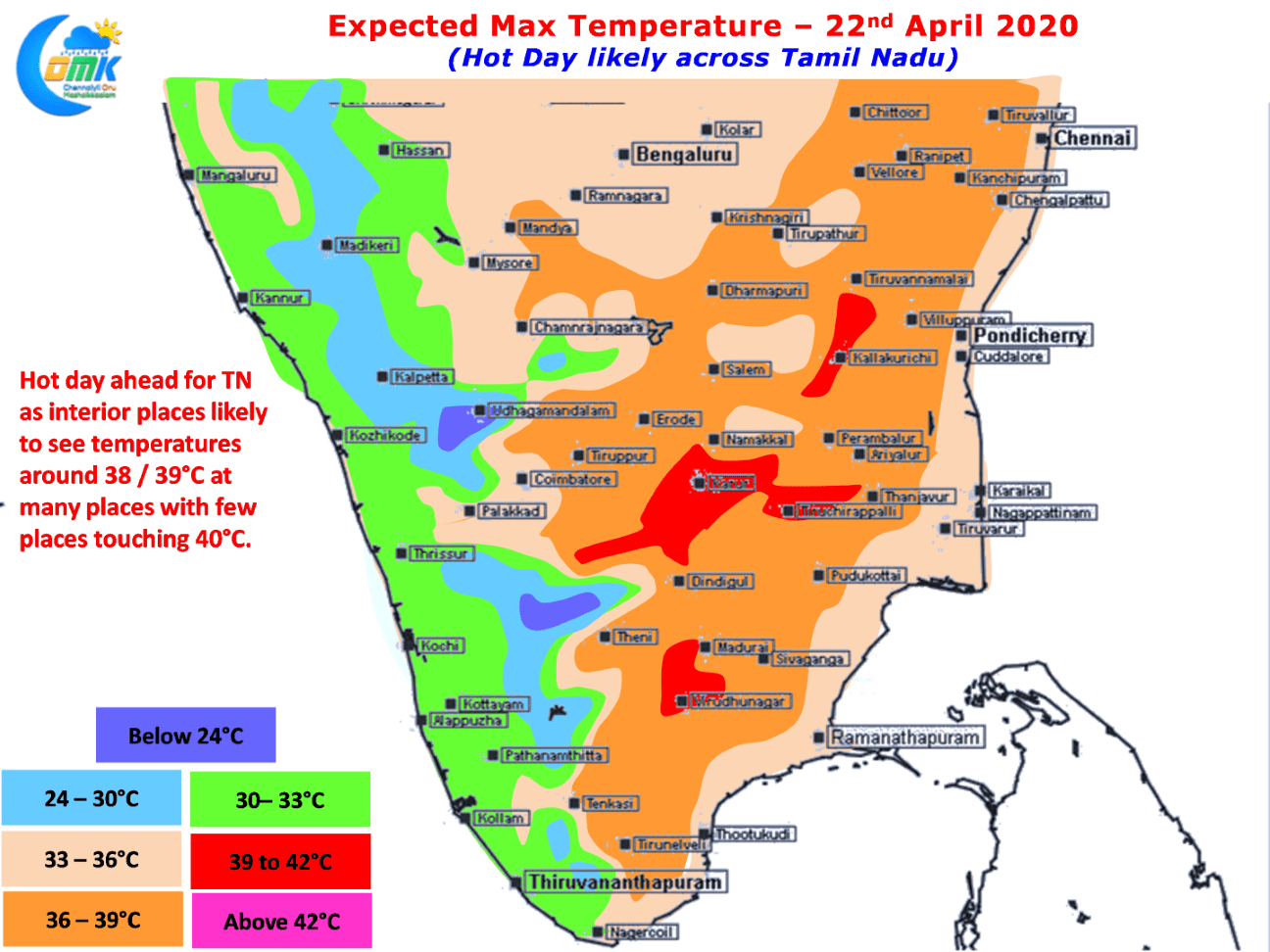 The usual North TN suspects like Vellore & Tiruttani have still not yet warmed up though slightly further North parts of Rayalaseema seems to have heated up on cue for this time of the year. Weather models indicate today temperatures could be slightly higher than the past few days with most interior areas looking at 38/39ºC as the possible temperature range with few places may be touching 40ºC. Coastal places like Chennai will remain warm and humid with temperatures around 35/36ºC.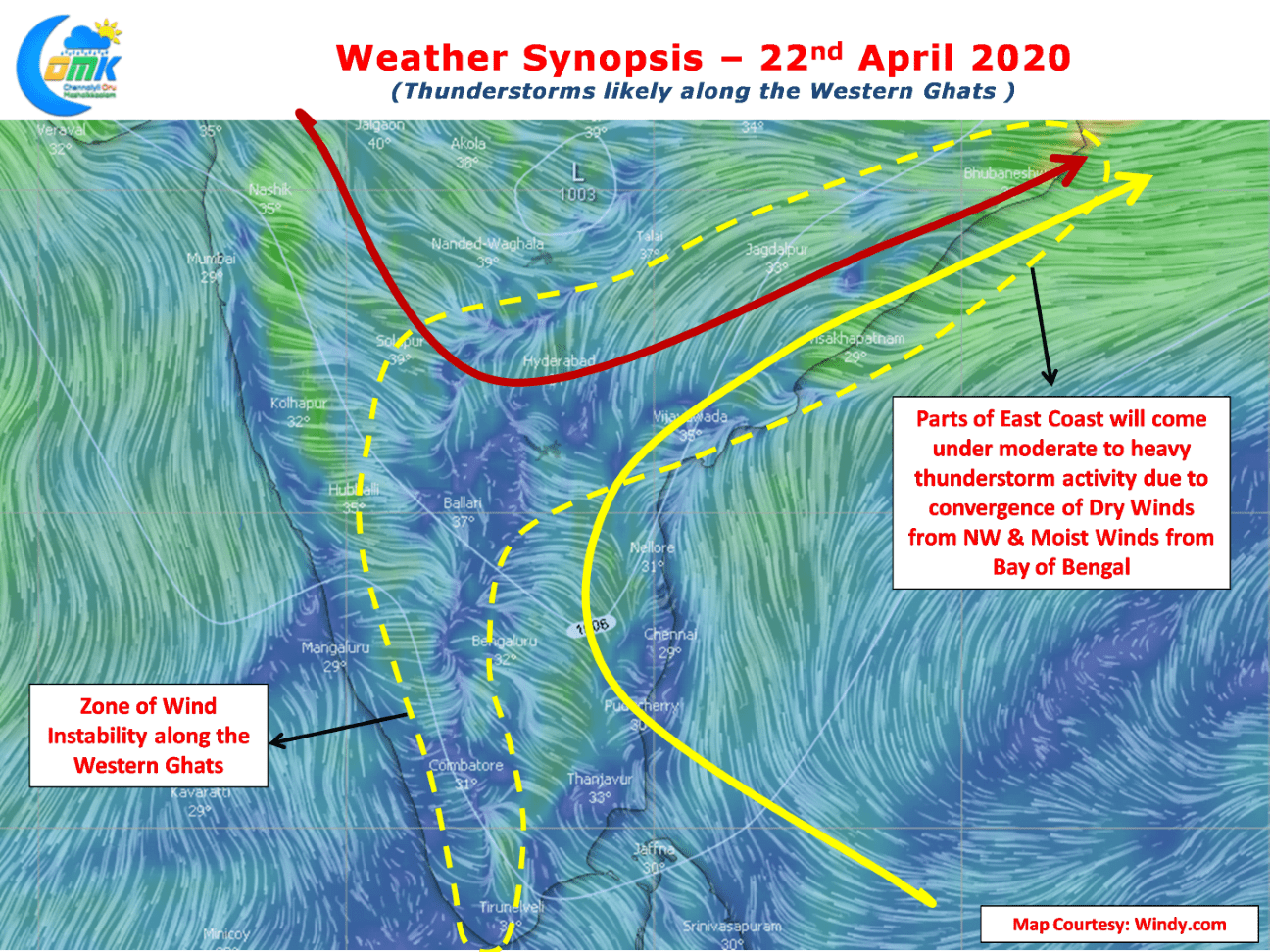 Wind charts indicate the thunderstorm zone will remain along the Western Ghats though today we could see one or two places along the Eastern slopes to record moderate thunderstorms later in the evening. The charts also indicate the Easterlies weakening which could bring more interior places of Tamil Nadu under the ambit of thunderstorms over the next few days.
The converging winds in the form of dry air from NW and slightly more moisture filled winds from the Bay of Bengal is likely to trigger moderate to intense thunderstorms in a few places over AP, Telengana & Odisha and adjoining parts of Jharkhand.