Over the last few days the interplay between the dipping Westerly trough & Easterlies meant partly cloudy skies at many places, isolated thunderstorms in a few areas were seen keeping temperatures under check. All that is set to change now with drier atmospheric conditions on its way back.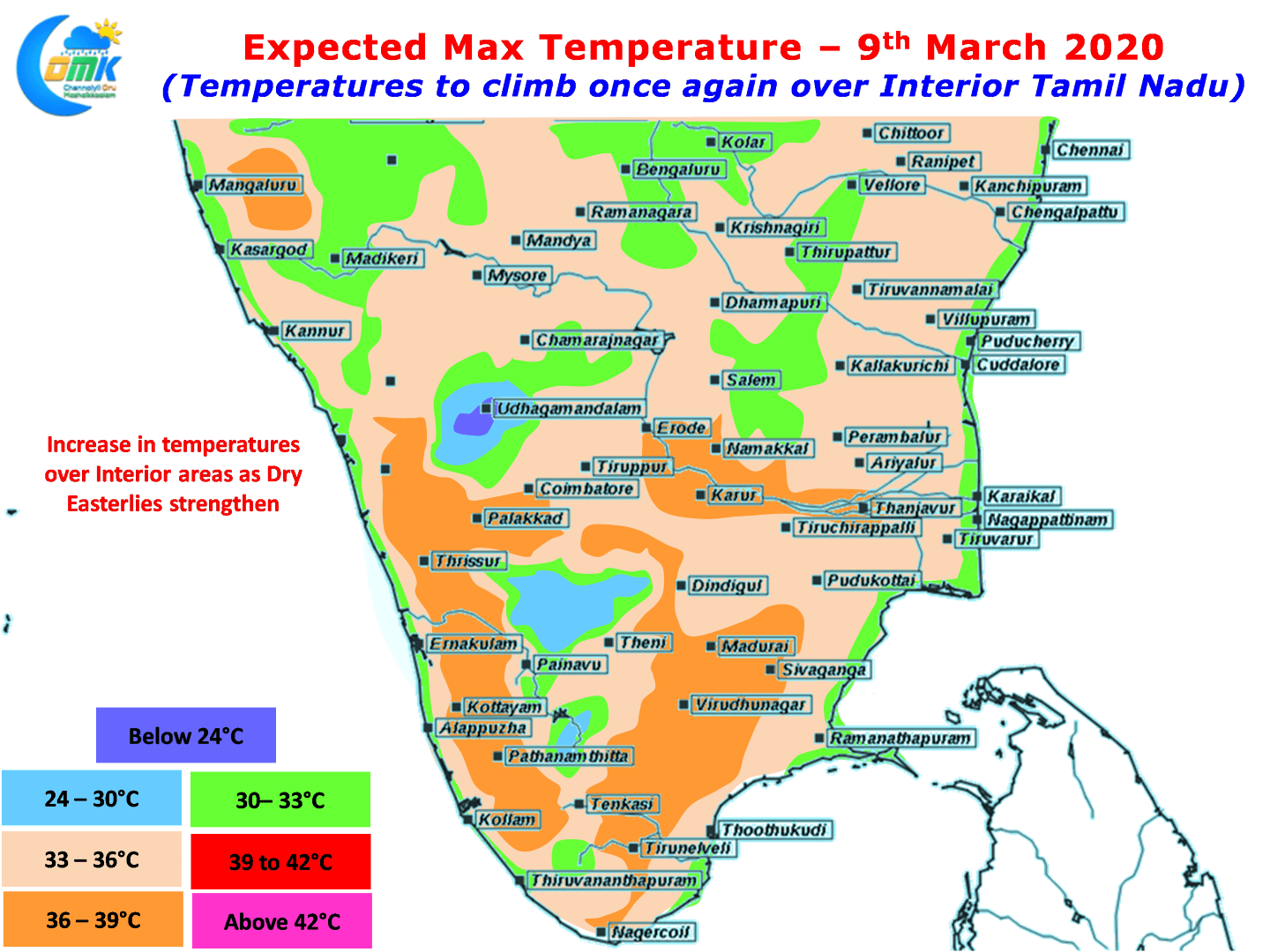 With dry Easterlies strengthening the interior areas of Tamil Nadu along with parts of West Coast will once again start seeing the temperatures climb. Today many places in West Interior TN & South TN could see maximum day time temperatures settle at around 37 / 38ºC. Weather models indicate day time temperatures over these areas to stay a couple of degrees above normal. Tomorrow models indicate parts of South TN to stay warmer than normal by nearly 5 degrees.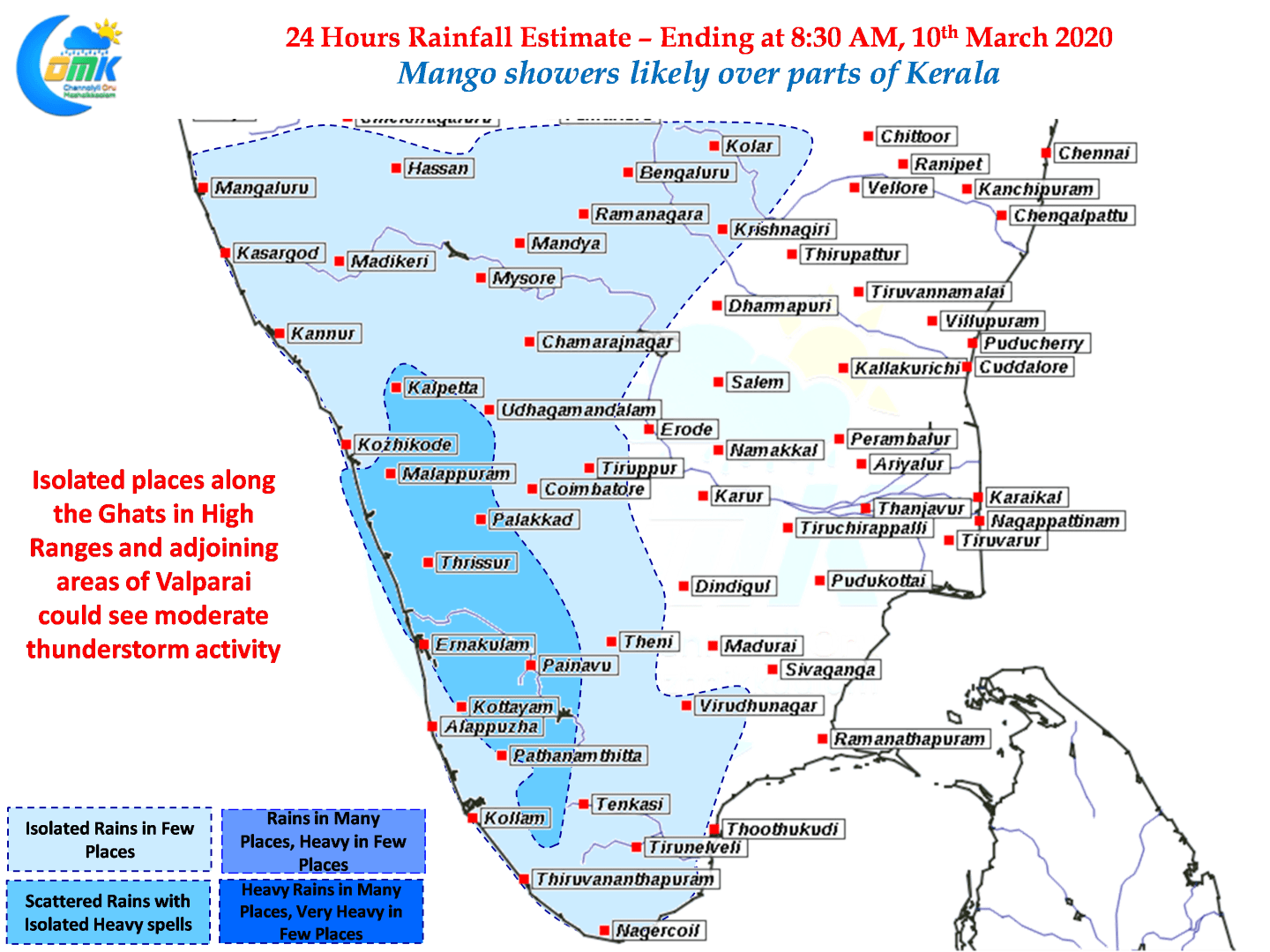 With the Easterlies strengthening the thunderstorms are also likely to move further west compared to the last few days. This would mean Mango showers will improve over parts of Kerala while across in Tamil Nadu the rains could be restricted to places along the Western Ghats.
Chennai could see day time temperatures of around 33ºC, the drier atmospheric conditions would mean the minimum temperatures will stay a tad lower compared to the past few days.