Yesterday saw most of Tamil Nadu record its hottest day of Summer 2018 as many places in North TN recorded nearly 2 degrees more than the previous day. Tiruttani, Vellore & Karur Paramathi became the first set of places to cross 41°C this year.Chennai AP also crossed 38°C for the first time this year as Land Breeze under the influence of Westerly trough increased the heat quotient across most parts of Peninsular India. Tirupathi from neigbouring Rayalaseema region recorded its hottest day of the year as well touching 41.5°C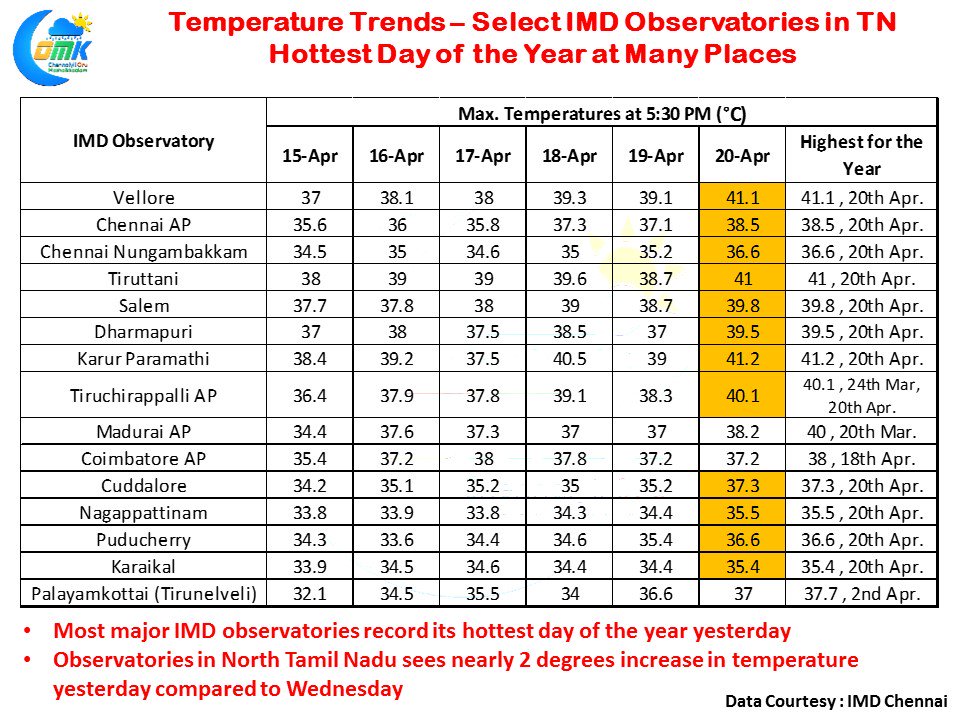 While today also the overall scenario is likely to be similar to yesterday numerical models indicate a slight reduction in temperatures with most places in the state seeing day time maximum temperatures stay around 37 / 38°C. Parts of Central Tamil Nadu around Tiruchirappalli & Karur districts along with parts of Tiruvallur & Vellore districts are likely to see a few places touch 40°C today as well. While the city areas of Chennai could see temperatures around 36°C the suburbs are likely to see temperatures closer to 39 / 40°C.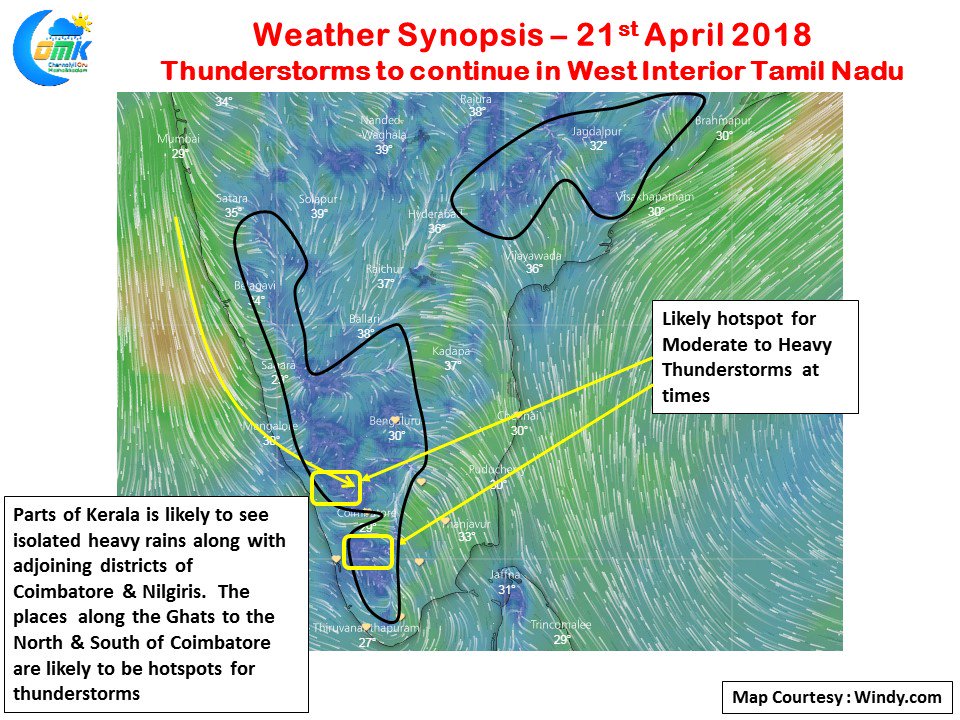 Today once again could see parts of West Interior Tamil Nadu record late afternoon / evening thunderstorms under the influence of converging winds. If one were to look at the wind charts the areas to the North & South of Coimbatore along the ghats could be the likely hotspot for moderate to heavy spells of rains at times. Isolated places in South Interior Karnataka and a few places in Kerala could see fairly heavy spell of rains late in the evening.