Thunderstorms continued to persist over Tamil Nadu as yesterday saw good rains over many parts of the state. Madurai, missing rains in most occasions earlier in the season, received second straight day of rains yesterday.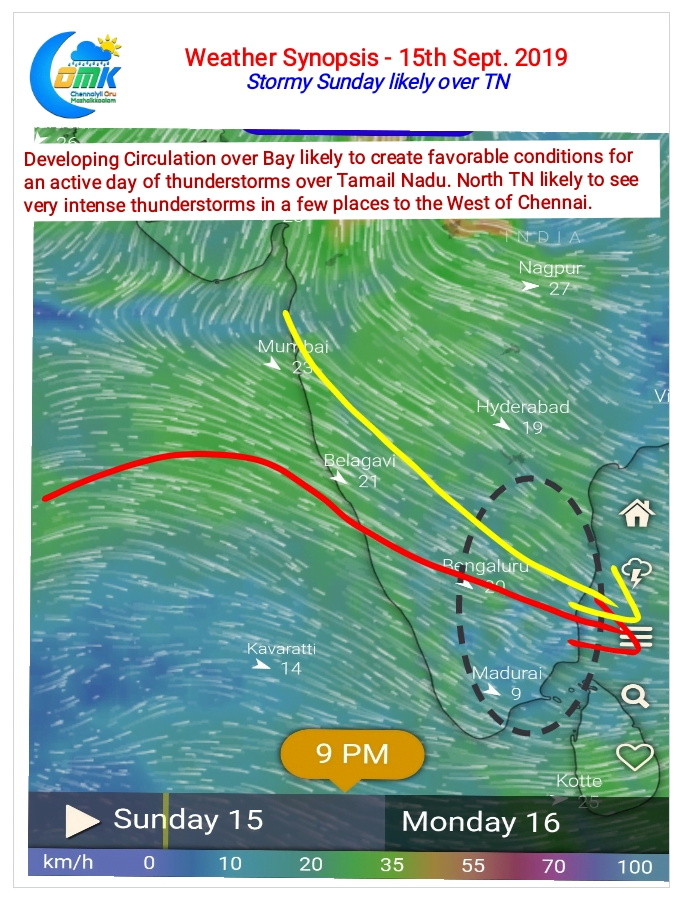 Starting today things look up even better due to an evolving circulation over the Central Parts of Bay. Like the last few days lower level convergence is likely trigger thunderstorms during the early part of the day. Crucially from today upper level winds are very supportive from today making it ideal for the storms to thrive and sustain for longer periods.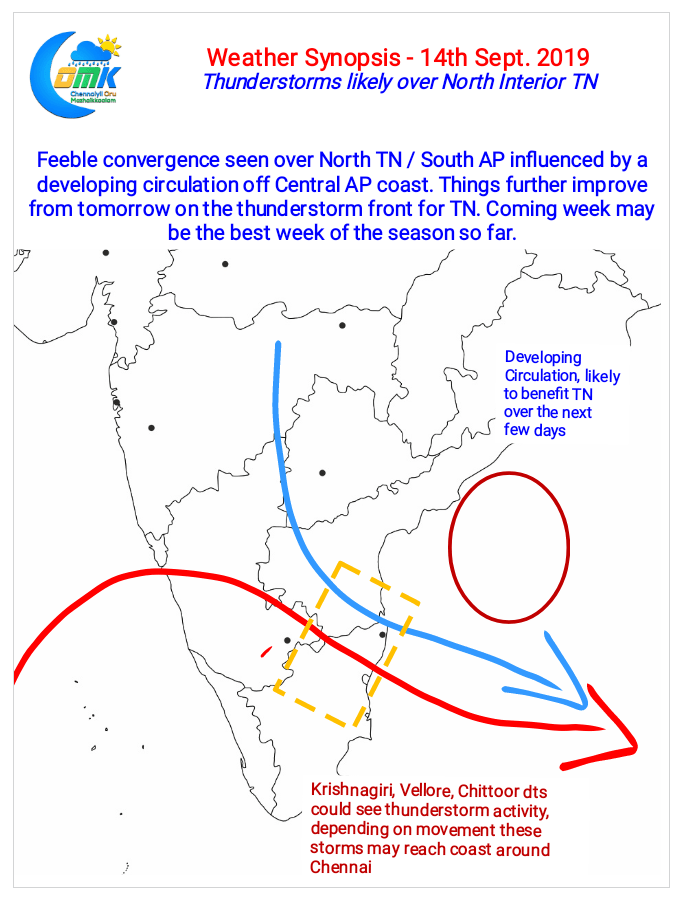 Weather models indicate this circulation to move roughly in a W/NW direction towards Peninsular India over the next couple of days. This could bring North TN and South AP under an active spell of thunderstorms for the next few days starting today.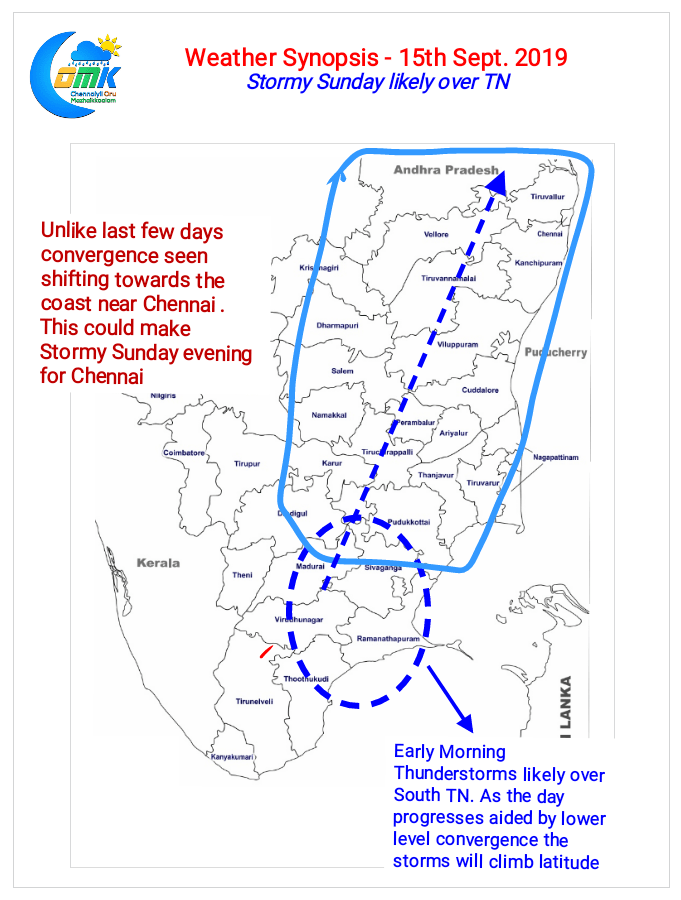 As has been the case for the past few days parts of South TN will be early starters to Stormy Sunday. Lower level convergence created by the intrusion of early sea breeze will trigger these storms. As the day time radiation through heat spreads the convergence in a roughly Northward direction rest of the state will fall under the rain bands.
Crucially for Chennai the convergence is seen shifting East towards the coast later in the night. Could this be the lucky break for Chennai?