After a couple of days of subdued thunderstorm activity over Tamil Nadu things are expected to pick up once again from today.  Until Cyclone Daye had its origin in Bay of Bengal as a Low Pressure Area thunderstorms were near daily phenomenon over many parts of Tamil Nadu due to wind instability.  Subsequently due to the tropical disturbance the winds got more streamlined reducing the instability factor for thunderstorms to develop & thrive.
With the well marked low, currently lying over Rajasthan & adjoining parts of Madhya Pradesh fading in influence the scrambled winds are back over many parts of Peninsular India.  This gives scope for thunderstorms to develop depending on localized atmospheric conditions. Wind charts today evening show a very clear instability with pseudo Easterlies strengthening as we get ready for the seasonal reversal of winds ushering Northeast Monsoon.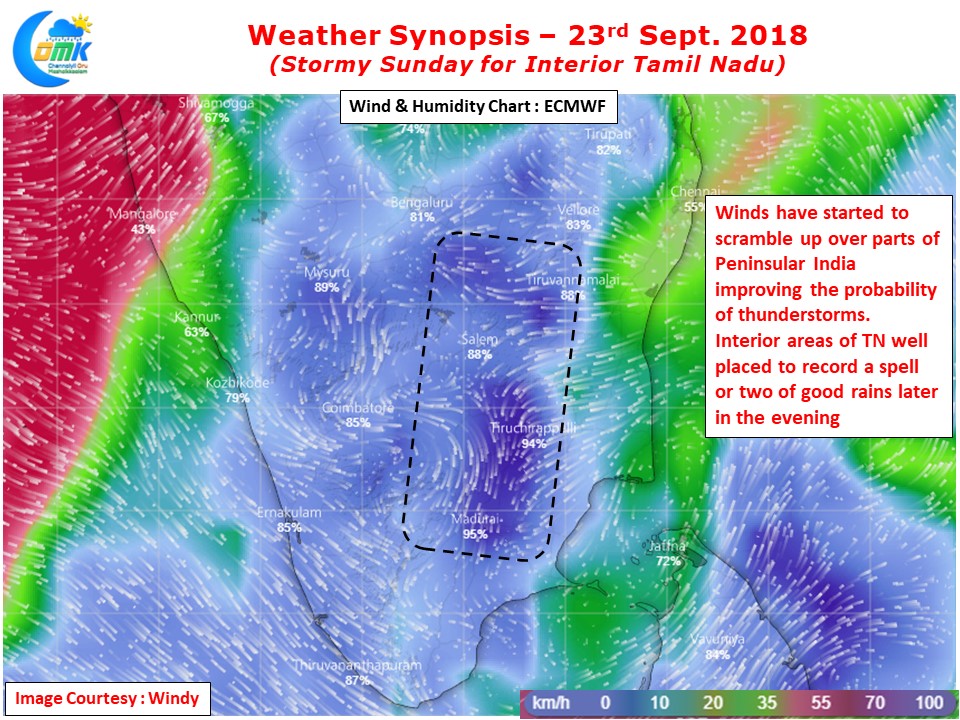 Coastal areas in a few locations may see sudden development of thunderstorms triggered by sea breeze fronts. But the highlights during this period of seasonal cusp will always be the interior areas as Coastal areas at lower levels & Mid Troposperic levels will see strong Easterlies sandwiching a weak burst of Westerlies in between.  It is this collision of winds from different directions thats going to trigger thunderstorms over the interior areas.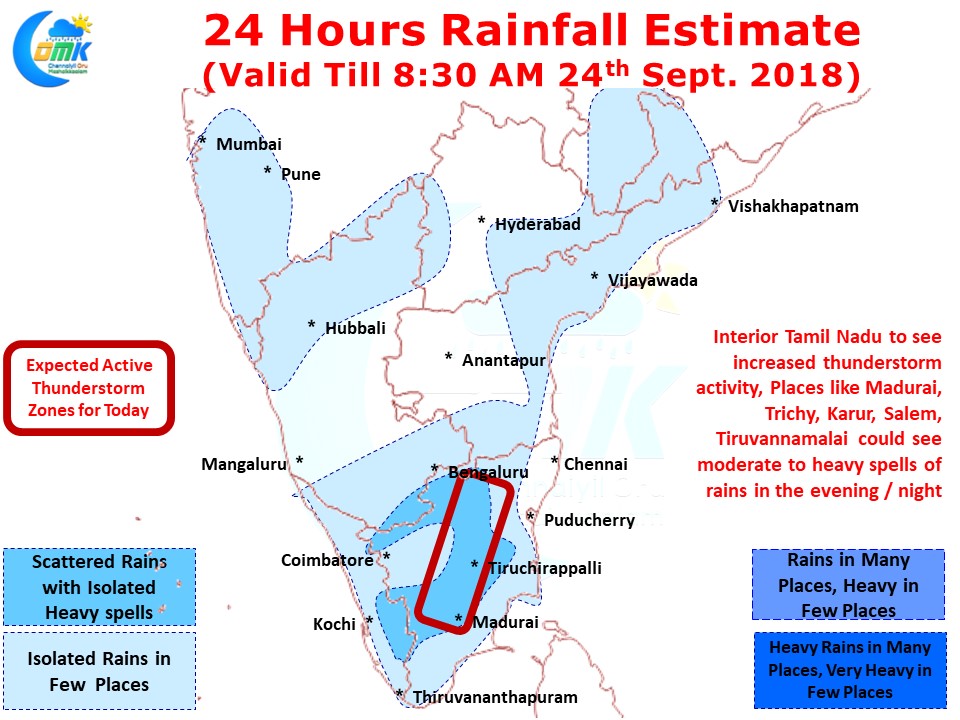 Today we are likely to see moderate to heavy thunderstorm activity over parts of Madurai, Tiruchirappalli, Karur, Dindigul, Namakkal, Salem, Tiruvannamalai, Dharmapuri & Krishnagiri districts.  Places along the Western ghats on either side in Kerala & Tamil Nadu could see thunderstorms in a few places too while parts of Western Interior dts around Coimbatore, Erode & Tiruppur could also see light to moderate thunderstorms.