Chennai has seen a relatively comfortable summer so far with the IMD observatory at Nungambakkam still to touch 100°F while the observatory at Airport is still to touch 40°C. There has been an eager anticipation among weather bloggers whether Chennai will end 2018 summer like 2004 without touching 40°C.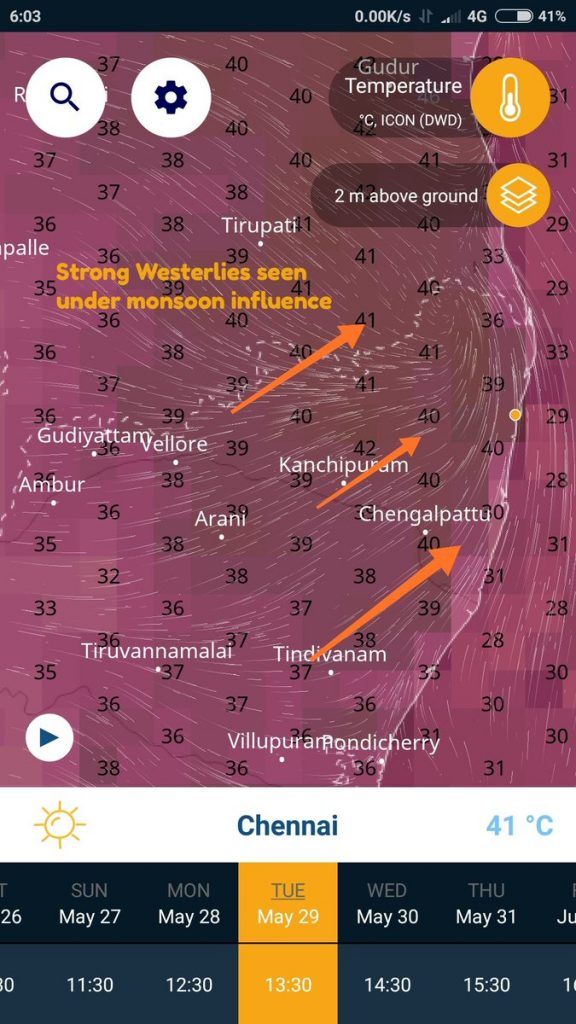 Southwest Monsoon continues to make progress with the aid of two disturbances on either side of Peninsular India. With coastal areas of Kerala witnessing surface gusts up to 45 kms at places along with very rough seas fishermen in the region have stopped their fishing activities in the sea. It is well known peak summer conditions for Chennai typically happen when the Westerlies strengthen.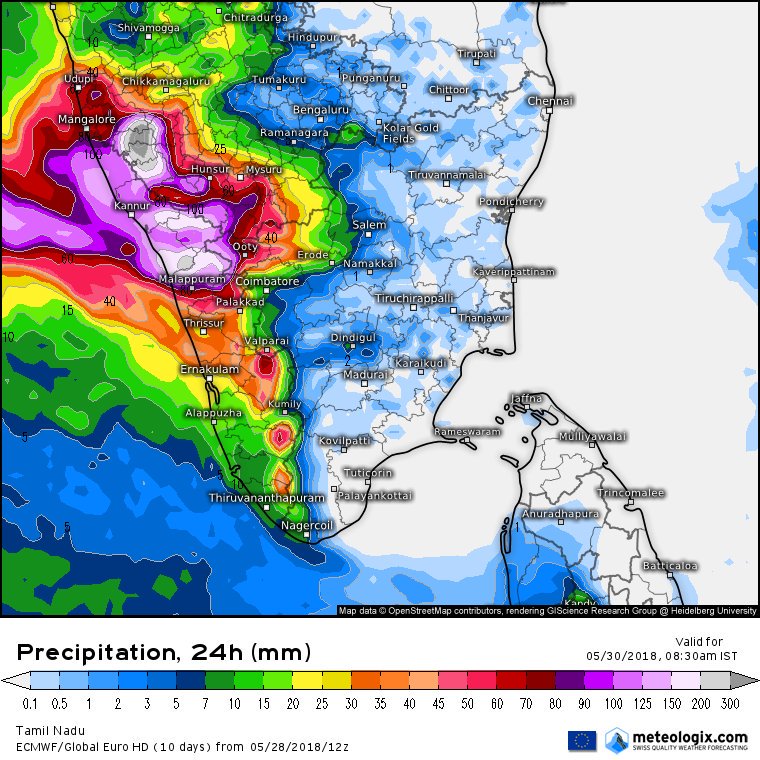 Also regular weather observers will confirm when there is a system in Bay around May / June there is a spike in temperatures. With the Low Pressure in Bay deepening along with monsoon dynamics the Westerlies are strengthening thereby bringing the window of proper summer to Chennai and rest of North Tamil Nadu. Models are indicating the suburbs of Chennai are likely to see temperatures in the region of around 39 / 40°C with further increase expected during the next few days.