Southwest Monsoon officially checked into Indian Sub Continent with IMD announcing the onset over parts of Nicobar Islands. Interior Tamil Nadu which has been enjoying very good Pre Monsoon thunderstorms saw another good day yesterday over West Interior Tamil Nadu with Perundurai in Erode district recording nearly 6 cms of rains from the evening thunderstorms.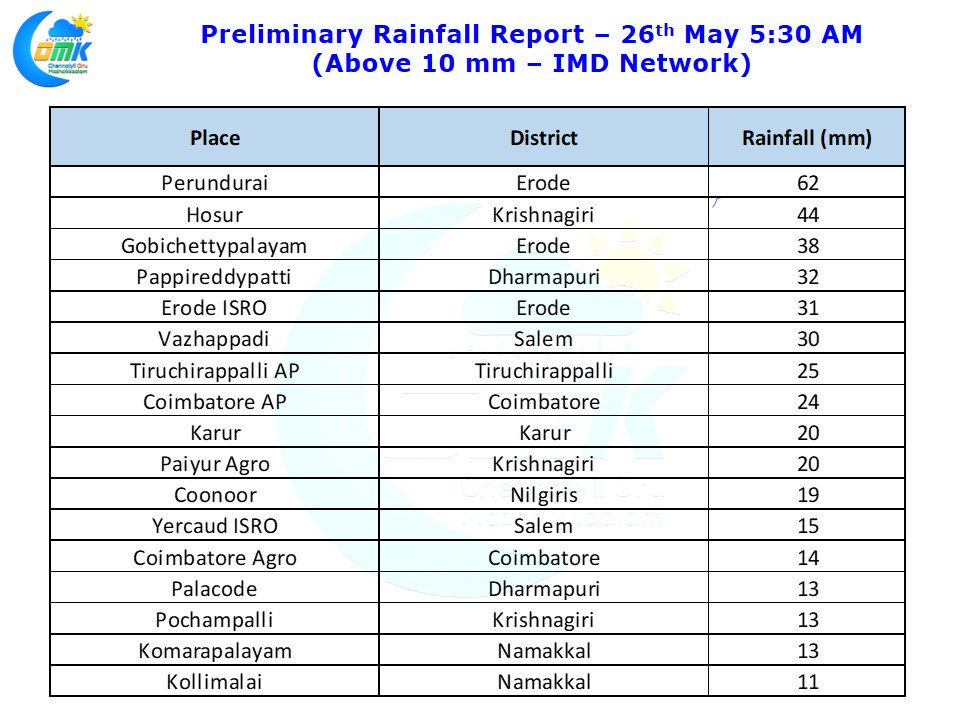 With Southwest Monsoon slowly moving in the thunderstorms are likely to slow down in the coming days over most of Tamil Nadu while the usual areas under monsoon influence like Kanyakumari, Nilgiris districts along with parts of Coimbatore district like Valparai will slowly start seeing increased rainfall activity.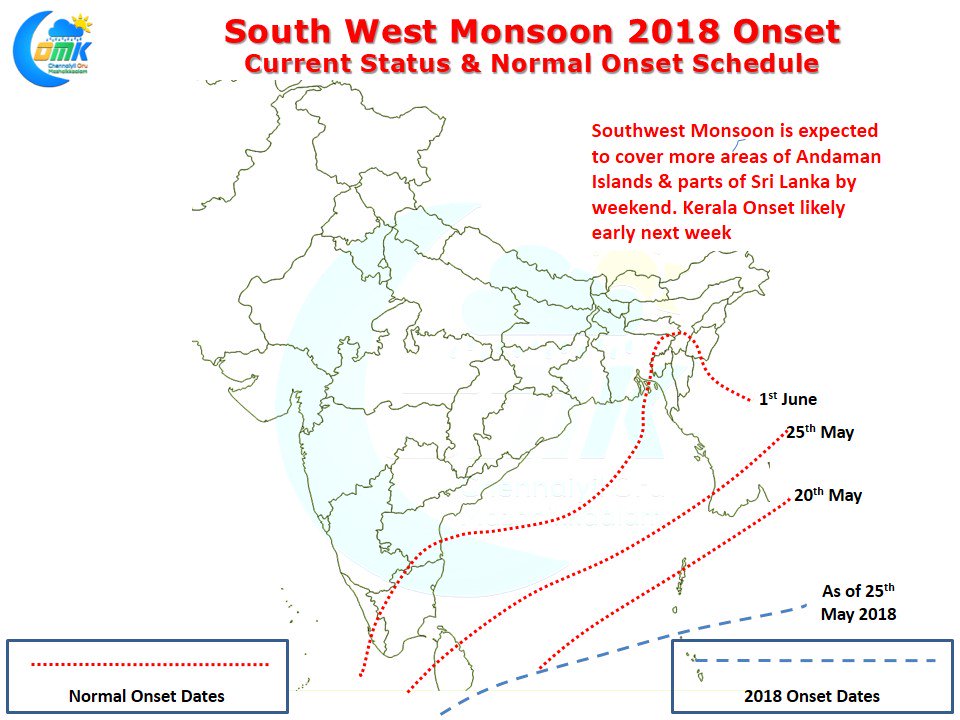 Looking at model outputs conditions are ideal for Southwest Monsoon to advance further over rest of Andaman Islands along with parts of Sri Lanka today / tomorrow while the first touchdown of Southwest Monsoon over Indian mainland is expected to happen early next week possibly around Tuesday which will be 3 days earlier than the normal onset date of 1st June.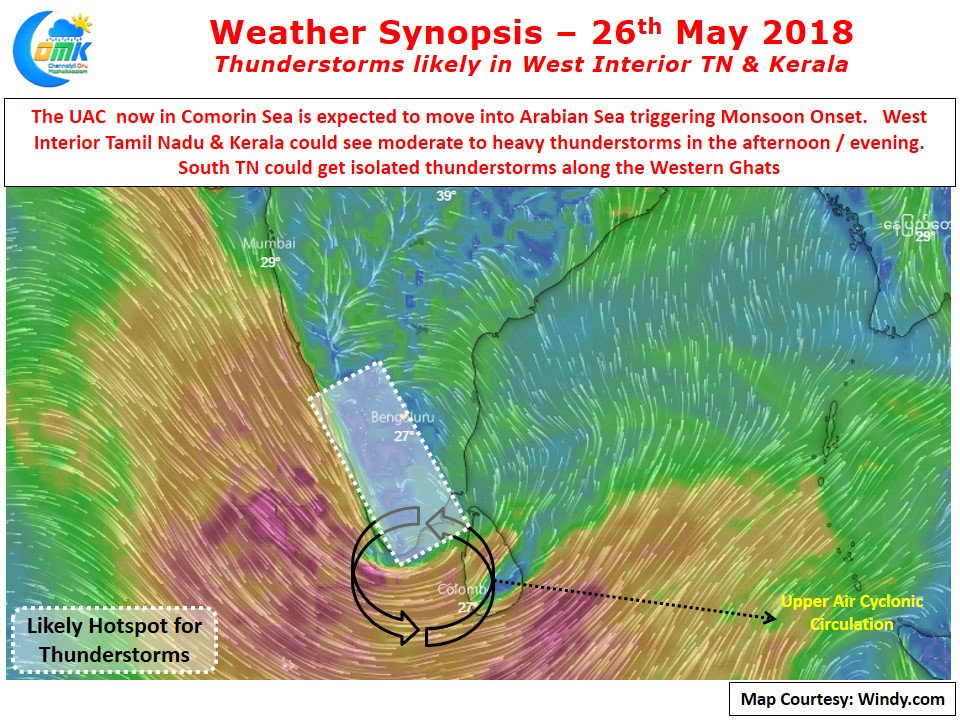 With the Upper Air Cyclonic Circulation over the Comorin Sea Area is likely to move into Arabian Sea in the next day or so bringing the monsoon onset along with it over Kerala. Today we could see parts of West Interior Tamil Nadu see another extremely active day of thunderstorms while few places in South Tamil Nadu also could see rains under the influence of the UAC.