Yesterday as we had mentioned in our post South Tamil Nadu kept its date with the rains as Virudhunagar, Tirunelveli along with parts of Madurai and Kanyakumari districts recorded heavy rains in many places.  In what could possibly go a long way in improving the storage levels of the dams in South TN many places along the Western Ghats have recorded good rains.  Similarly parts of Coimbatore and Tiruppur districts also recorded good rains last night while most of North Tamil Nadu did not record any rains as estimated.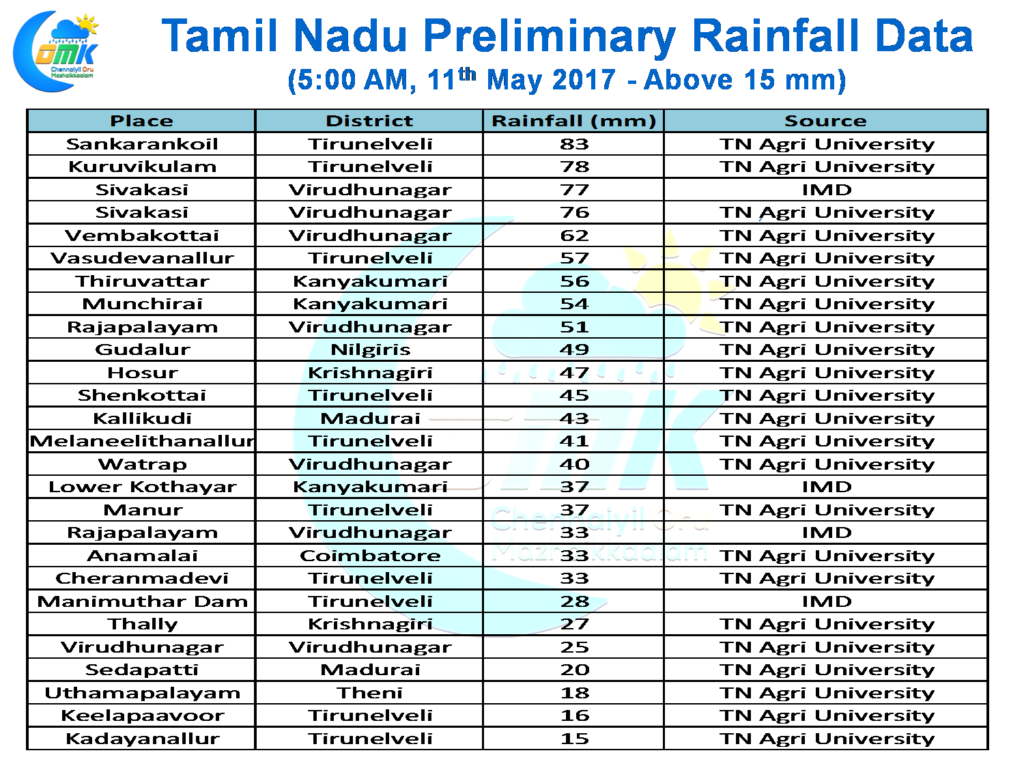 With the atmosphere having enough instability in the Peninsular Region the thunderstorm season is set to continue for another good day in the interior regions of South India and Kerala.  The areas adjoining the Western Ghats on either side of Kerala & Tamil Nadu are likely to be  the biggest beneficiaries of the thunderstorms today with the places on the foothills of the Ghats in Virudhunagar, Madurai, Tirunelveli & Kanyakumari districts expected to see good rains.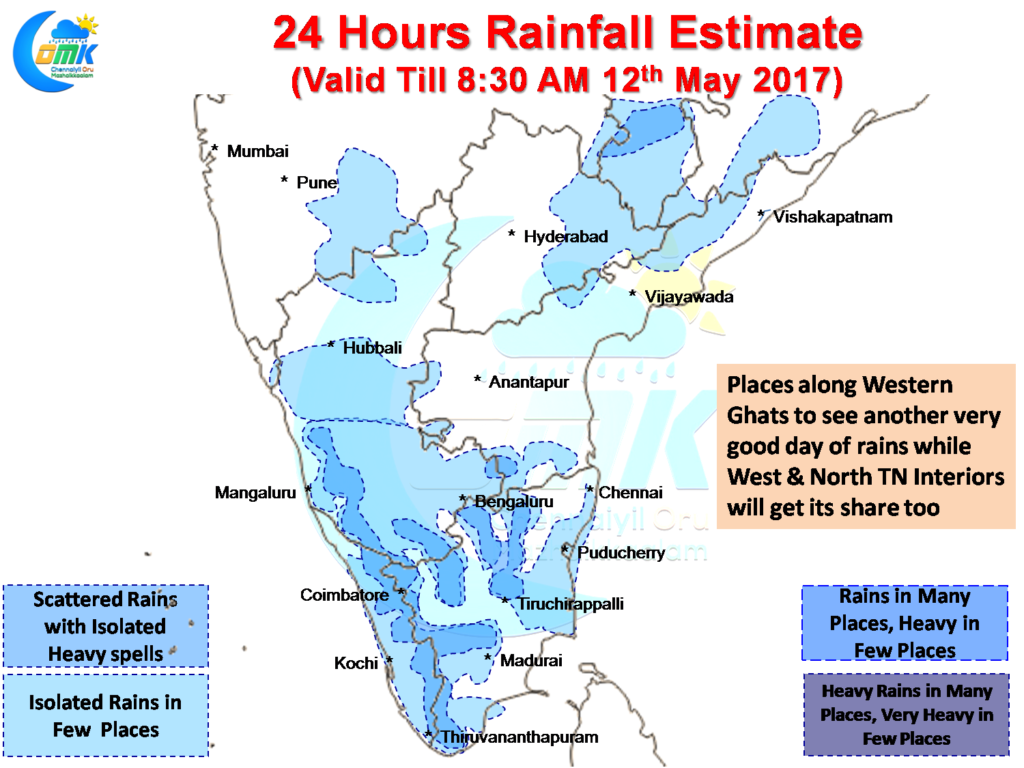 Similarly parts of Western TN and North Interior Tamil Nadu could be in line for some good spells of evening thunderstorms under the influence of day time ground radiation and the convergence of winds triggered by the North South Trough running along in Peninsular India.  There is a decent chance of some rains for North Coastal places and Delta districts as well though the expected rains may not be as intense as Tuesday.
Powered by WPeMatico