After nearly a month of strong thunderstorm activity almost on a daily basis Southwest Monsoon seasonal Rainfall for Tamil Nadu & Pondy now stands at 45% excess as of yesterday.  We have already crossed the seasonal average tally of 317.1 with the current number standing at 323.6 mm as of 7th September.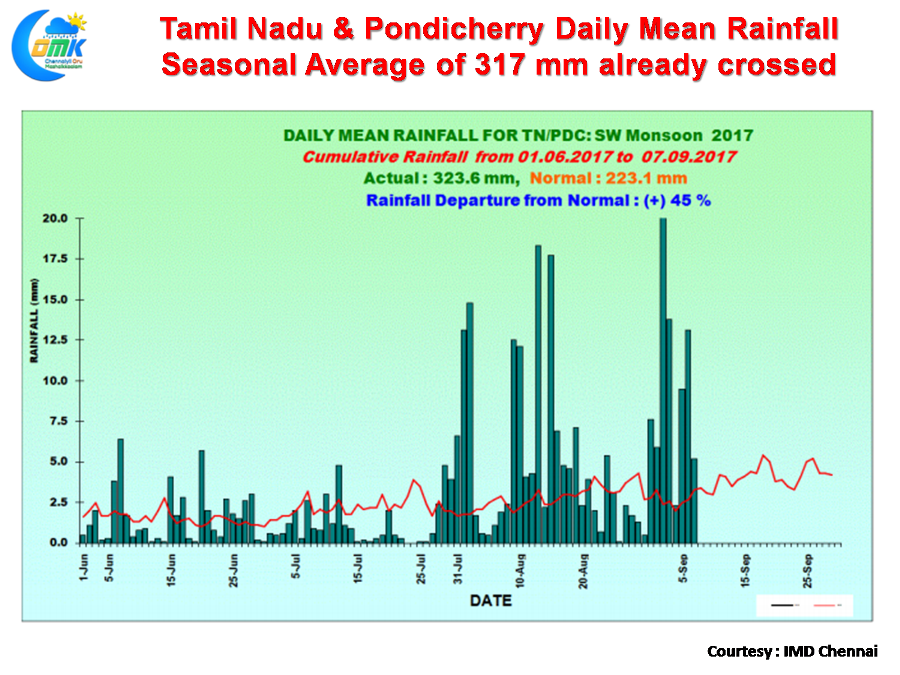 But the next couple of days are going to be relatively quiet period for most of Tamil Nadu with the wind pattern now not favorable for the state.  The North – South Trough that was running across the state now has shifted slightly to the west and is more pronounced over Interior Karnataka making the west coast a better bet for rains.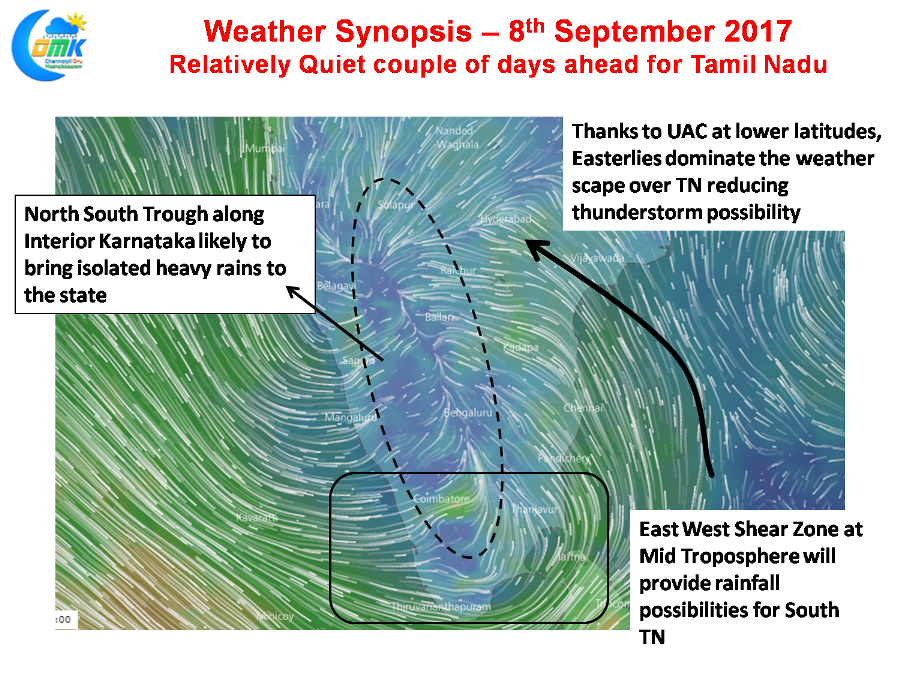 Additionally the presence of an Upper Air Cyclonic Circulation off the coast and the East West Shear Zone around 6N Latitude is circulating enough moisture around for West Coast to get these thunderstorms as a respite from the poor monsoon conditions that have been prevailing with the Monsoon trough parked close to the foothills of Himalayas.
Whether the quiet couple of days could become a longer period will depend on how things evolve on the expected disturbance front though increasingly it appears West Coast could once again hold an edge.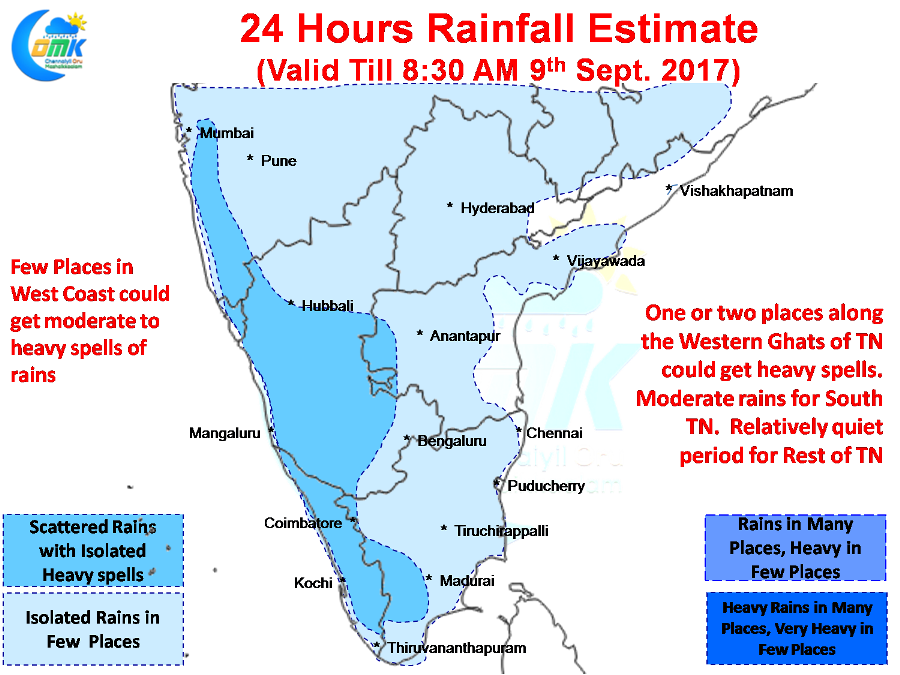 Another active day possibly awaits for most of West Coast with one or two places getting moderate to heavy rains today as well.  Places along the Western Ghats in Tamil Nadu is likely to see good rains continue while most of Tamil Nadu will see relatively quiet conditions.  South Tamil Nadu in Kanyakumari & Tirunelveli dt could see moderate rains in a few places under the influence of the East West Shear Zone.
Powered by WPeMatico