With the first week of the new calendar year almost coming to an end it is indeed heartening to talk about rains still though Northeast Monsoon this year has been relatively inconsistent. Yesterday saw many parts of Chennai record moderate morning rains with now both the IMD observatories at Chennai recording above 6 cms of rains since the turn of the year cumulatively.
The persisting Easterlies which has been providing conducive conditions for these rains also have been playing a modulating role in terms of temperatures too. The humidity brought forth by the winds from the East has meant pretty much Winter has been absent across most parts of Tamil Nadu, places like Chennai, Bengaluru all saw its warmest December in many years. Wind Charts indicate the Easterlies are likely to slow down from tomorrow. This will set forth a change in atmospheric conditions to bring the interior areas closer to winter conditions.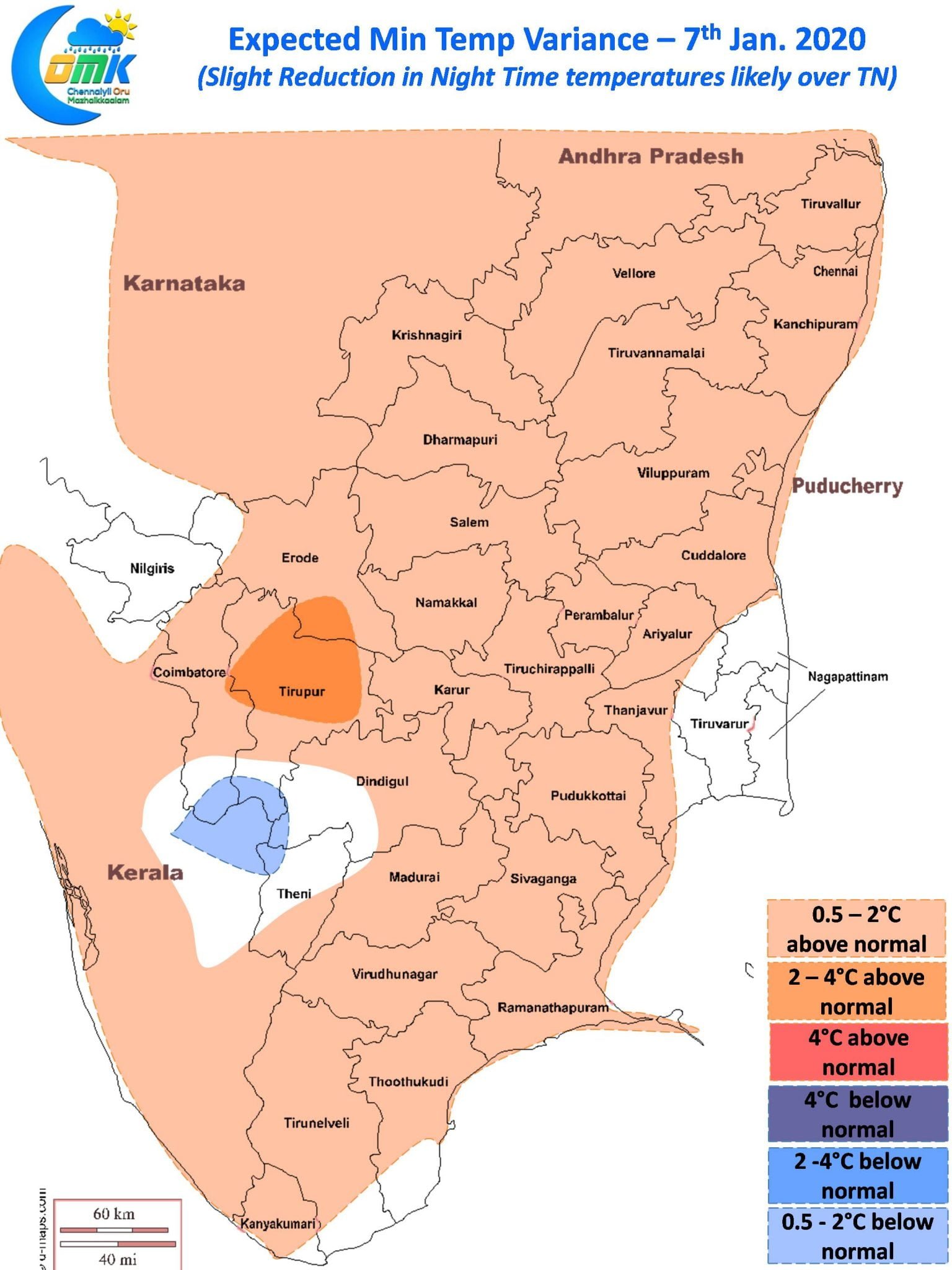 Surface level winds for tomorrow is shown to be more a land based breeze during the morning hours across Peninsular India. This could bring about a reduction in night time minimum temperatures in the region. While overall weather models do not expect temperatures to dip below normal drastically, the min. temperatures will start heading towards normalcy which could mean a couple of degree reduction across the region is likely in a couple of days time.