Thunderstorm activity started to taper down over Tamil Nadu with not much rains happening yesterday in the state. Isolated pockets over South TN along with few places in North TN recorded light to moderate rainfall during the evening. Central India has been seeing a fairly robust monsoon conditions with favourable circulation in the region.
With improved monsoon dynamics creating a more streamlined Westerlies removing a key ingredient, wind instability, in the thunderstorm equation. Similarly the strengthening Westerlies have also meant late arrival / weak sea breeze removing another key trigger for thunderstorms over coastal areas.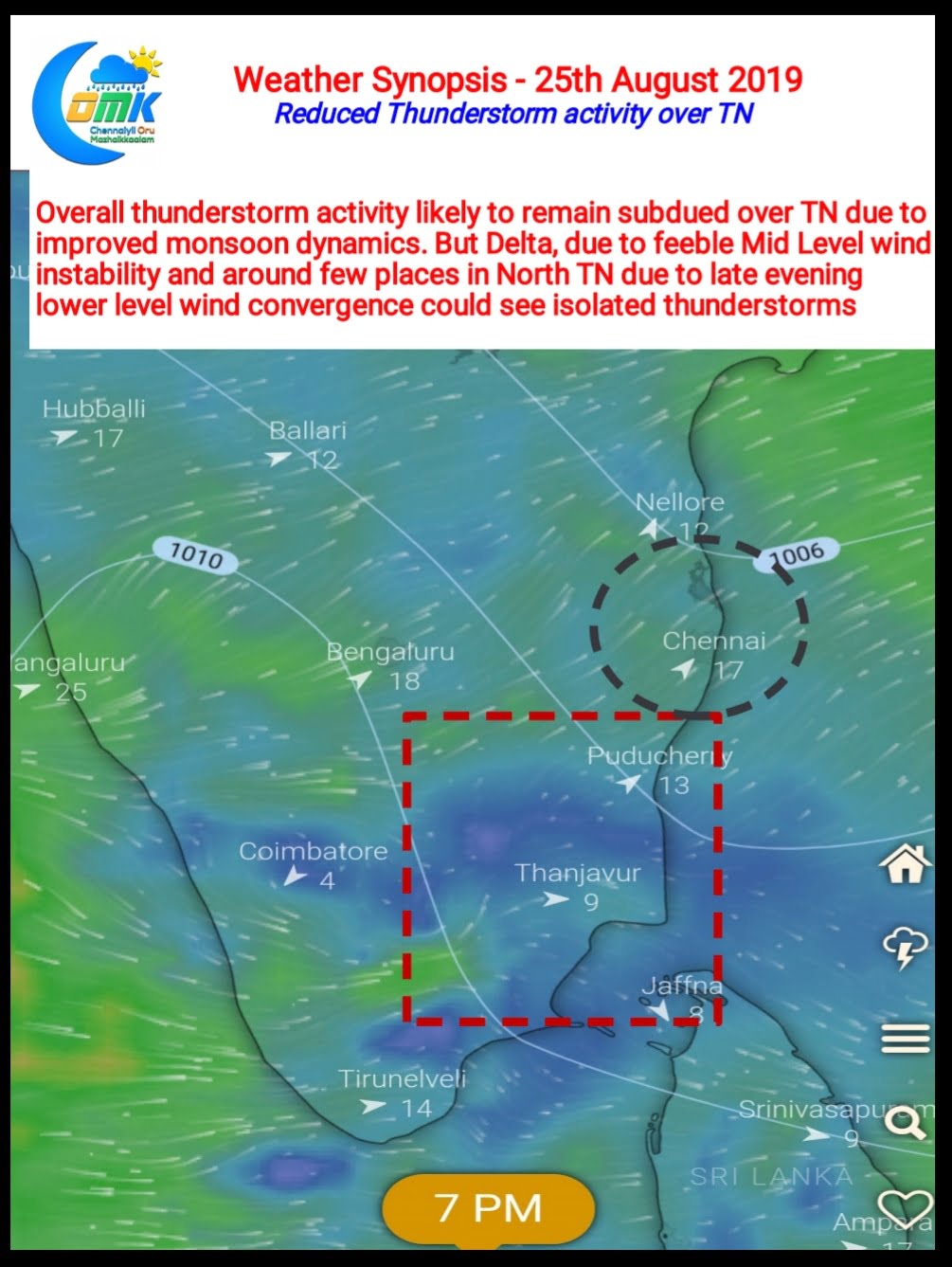 Today looks no different with not much instability probabilities picked up by weather models. Two areas though could possibly see isolated thunderstorms in one or two places. Areas around Delta districts, SVG & PDK districts along with parts of South TN is seeing a feeble Mid Level wind instability. This could trigger one or two thunderstorms.
Similarly weak lower level convergence over North TN could bring some showers in the region. With Westerlies improving in strength the storms could move fast across the coast and strengthen over the sea as was the case yesterday too.