While the entire world of weather enthusiasts from across the globe has their eyes set on Cyclone Amphan that became the first Super Cyclonic Storm to form in Bay of Bengal after the infamous 1999 Odisha Super Cyclone the weather bloggers of Chennai has been eagerly awaiting the onset of Real Summer for North Tamil Nadu. Till the advent of Cyclone Amphan Easterlies kept temperatures under control and giving thunderstorms as well time to time. All that is set to change with the seasonal wind change to Westerlies.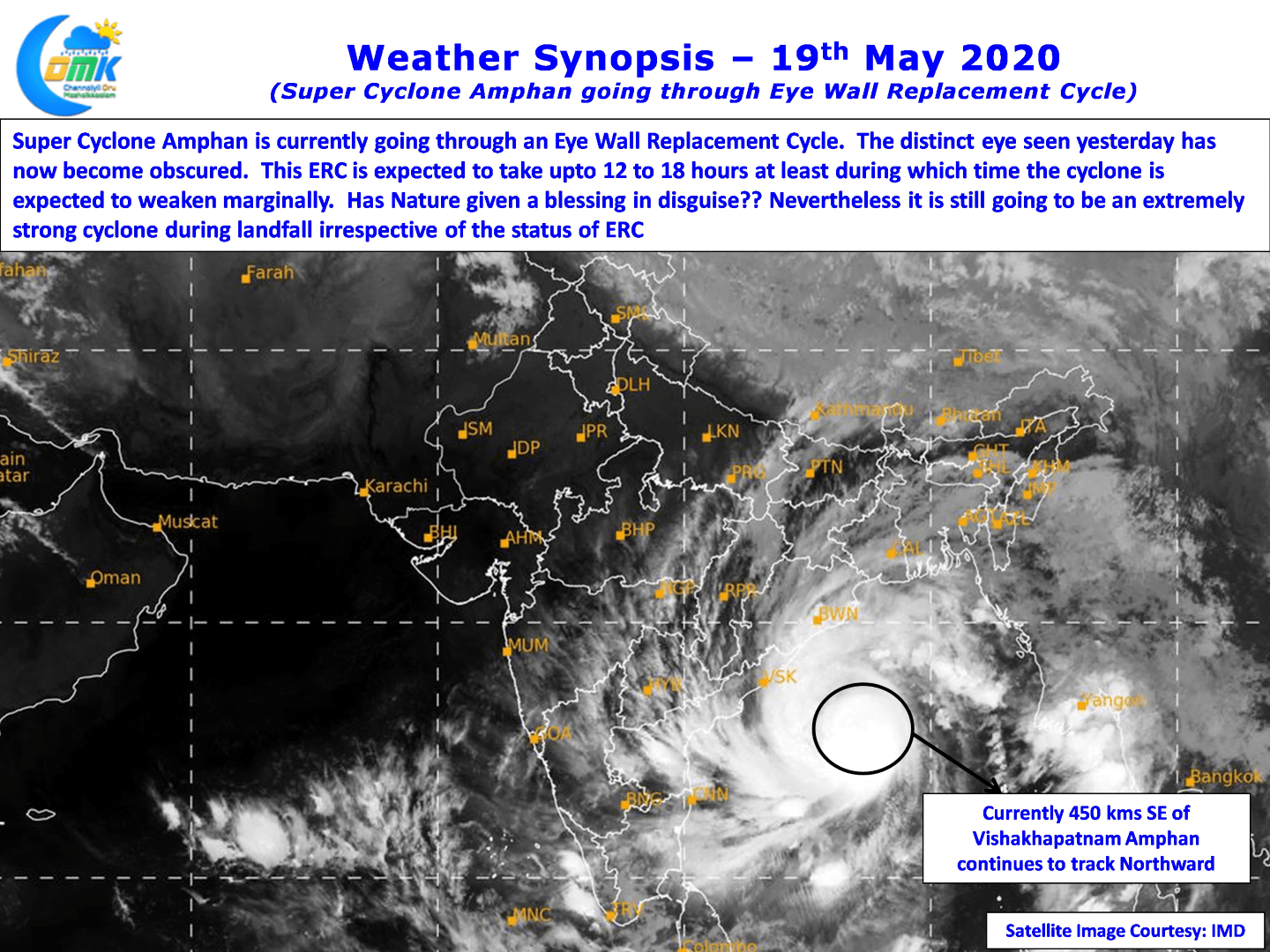 Super Cyclone Amphan currently lying about 450 kms Southeast of Visakhapatnam continues to move in a gradual Northward direction heading toward North Bay. Crucially it is now currently going through an Eye Replacement Cycle that could possibly become a blessing in disguise in ensuring the cyclone makes landfall slightly weakened compared to its strength in the open waters.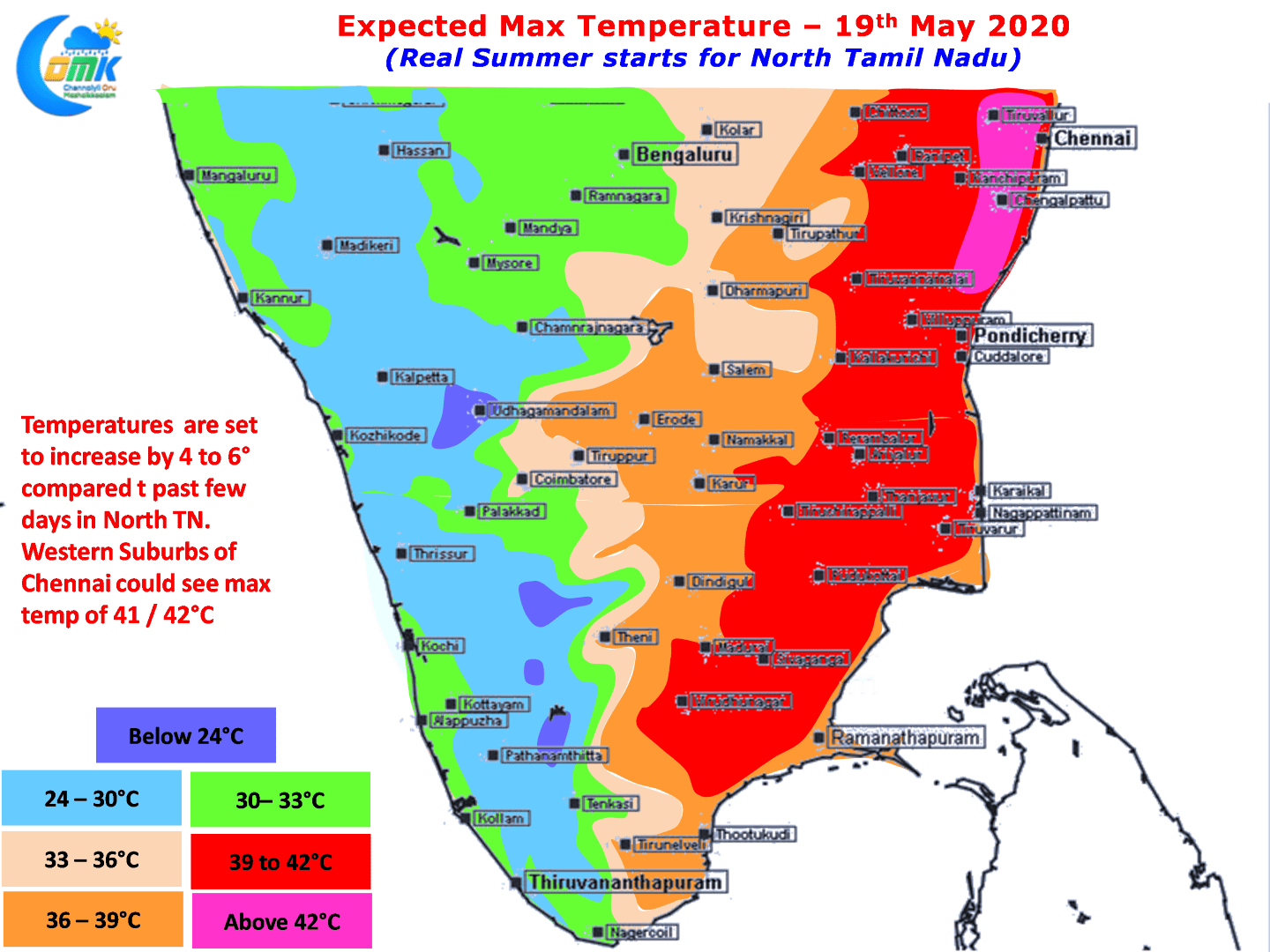 With already Southwest Monsoon making onset over Andaman Islands it is time to say good bye to our favorite Easterlies and welcome Westerlies that brings like everything Good & Bad Heat & thunderstorms from the interiors. The Westerlies will strengthen as the monsoon surge strengthens over the West Coast but temporarily backed by Cyclone Amphan Westerlies are likely to prevent on time sea breeze intrusion over the next few days for places like Chennai keeping temperatures high. Weather models indicate over the course of the next couple of days day time high temperatures may hover around 40ºC over most parts of the state except the extreme West Interior areas. Few places about 50 – 75 kms from the coastline could see day time temperatures reach as much 41 / 42ºC as well.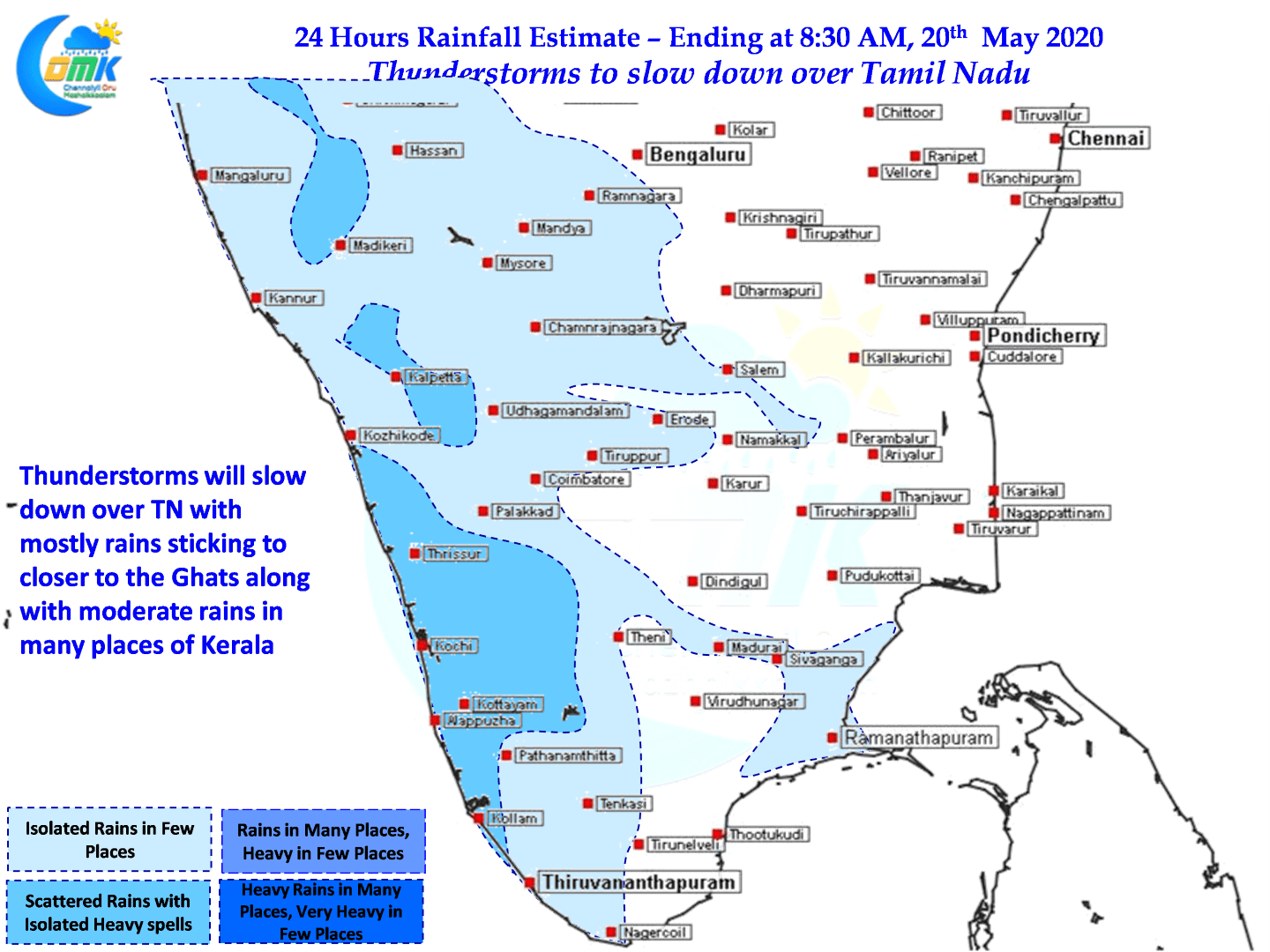 Thunderstorms are also set to slow down over most parts of Tamil Nadu as dry atmospheric conditions will slowly hold sway. Thunderstorms will remain closer to the Ghats with Monsoon like conditions prevailing over Kerala giving sharp spell of showers at many places.