The current spell of rains in Tamil Nadu is slowly winding down as yesterday saw a much quieter day on the rain front across most parts of Tamil Nadu.  Madurai, Theni, Sivaganga districts saw moderate spells of rains while isolated spells were recorded in Tirunelveli, Dindigul & Trichy districts.  Among the highlights was Madurai ISRO which recorded 28 mm for the day while Sankarankoil in Tirunelveli district recorded 16 mm during the same period.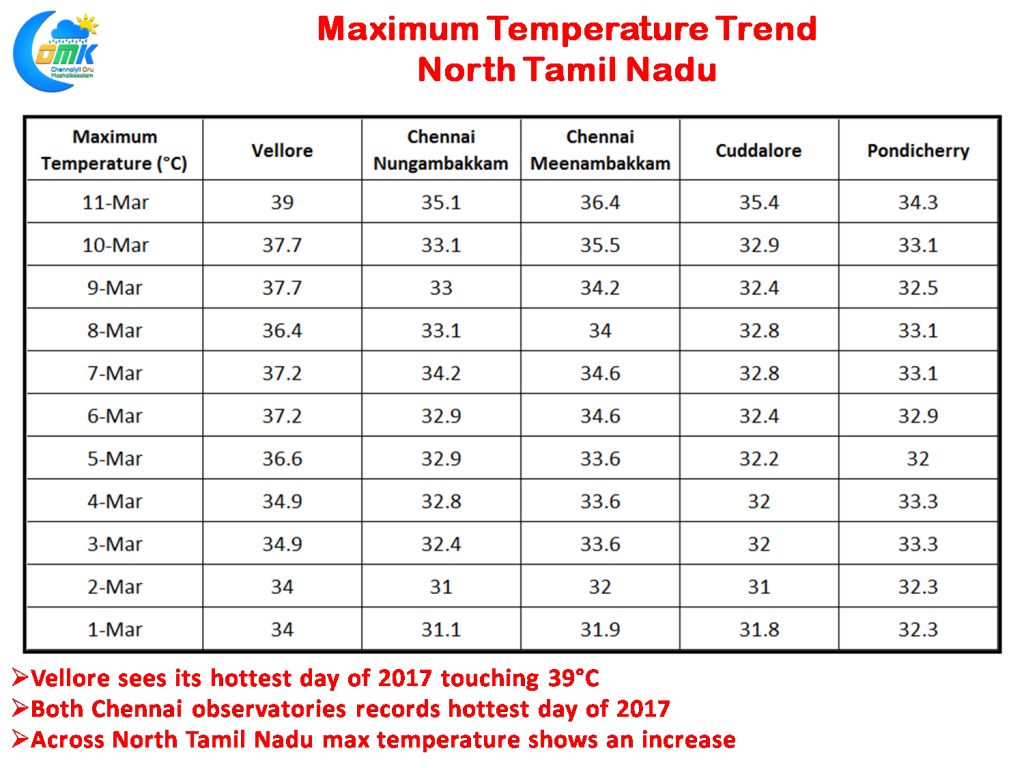 But the biggest talking point has to be the raise in temperatures over North Tamil Nadu as both Chennai observatories and Vellore recorded its hottest day of 2017 under clear skies. With the rains easing  over the region and staying at lower latitudes and the moisture slowly giving way resulted in an opportunity for temperatures to climb over North Tamil Nadu. We are likely to see this trend continue as hot days are set to make a return as the current phase of rains wind down.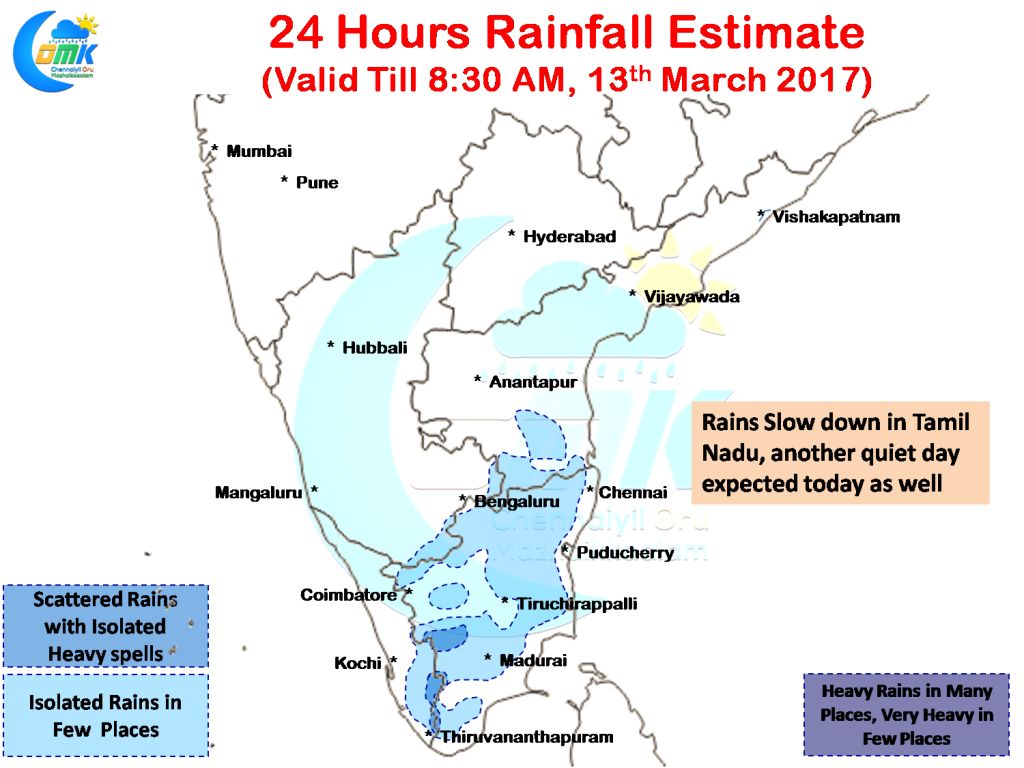 The rains in Tamil Nadu are likely to ease further as except for some narrow band of places along the Western Ghats are likely to see moderate to heavy spells of rains during the late afternoon.  The places about 50 – 100 kms away from the coast from Villupuram to Madurai district can see isolated spells of rains in a few places these are going to be light to moderate spells at best.
Powered by WPeMatico