After almost a fortnight the rains in Peninsular India are further expected to ease today with fairly dry weather on the cards from tomorrow.
The current spell of rains has added about 32 mm to the total for the month of March as far as Tamil Nadu and Pondicherry goes. The bulk of the rain though has happened over places along the Western ghats with some of the highlights include Karaikal getting 14 cm during the early days of the current spell while Coonoor recorded more than 25 cm in two days cumulatively towards the fag end.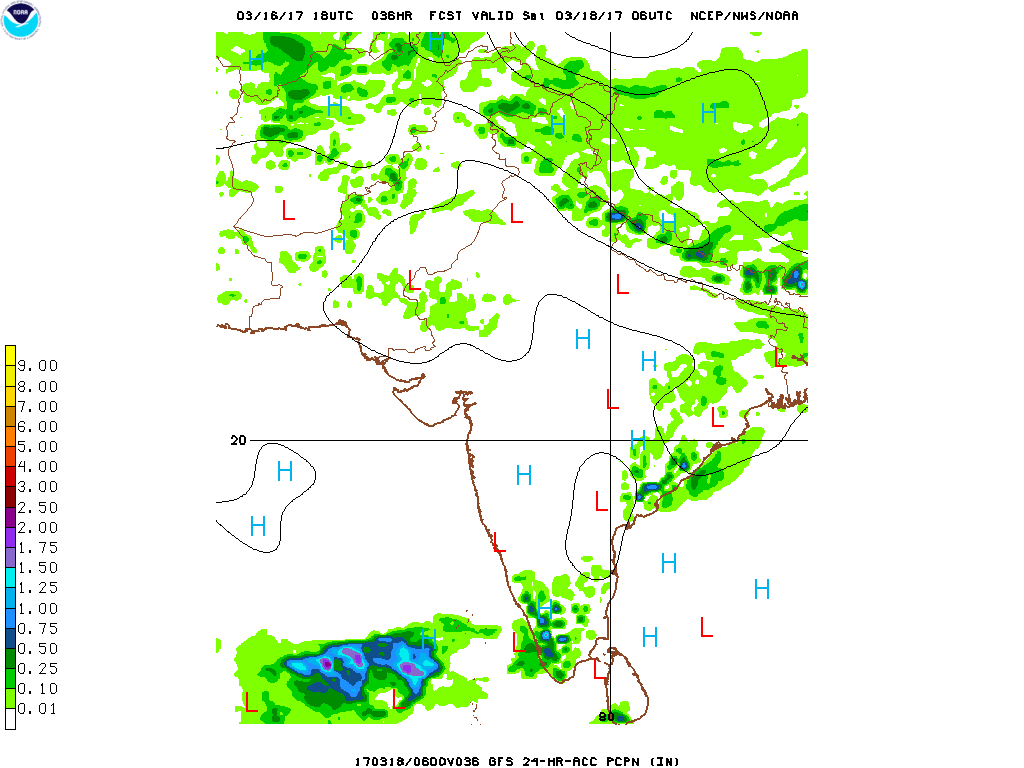 Things are expected to be much drier from now on with most of Tamil Nadu seeing clearer weather. Yesterday Rajapalayam recorded about 30 mm rains which needs a mention here.
While the wind discontinuity still exists over parts of Interior Karnataka and adjoining parts of Maharashtra things are expected to become less marked on this front making it little note stable on the atmosphere front.
Though dry weather is set to return back there is no immediate return of the summer yet as the Easterlies will continue to moderate the day time temperatures across Coastal Tamil Nadu including Chennai. The nights though are expected to be warm around 25 degrees with early morning nip vanishing for good from the city for the year.
Powered by WPeMatico