Rains continue in the interior parts of Peninsular India last evening as well with places in Western Tamil Nadu and the adjoining parts of Kerala and South Karnataka enjoying spells of moderate rains at few places.  In Tamil Nadu Krishnagiri, Madurai, Theni districts got good rains while Karur, Trichy & Coimbatore district got light rains at a few places.  Kanyakumari district got rains after a farily long time when places like Nagercoil enjoyed a spell or two of rains yesterday morning.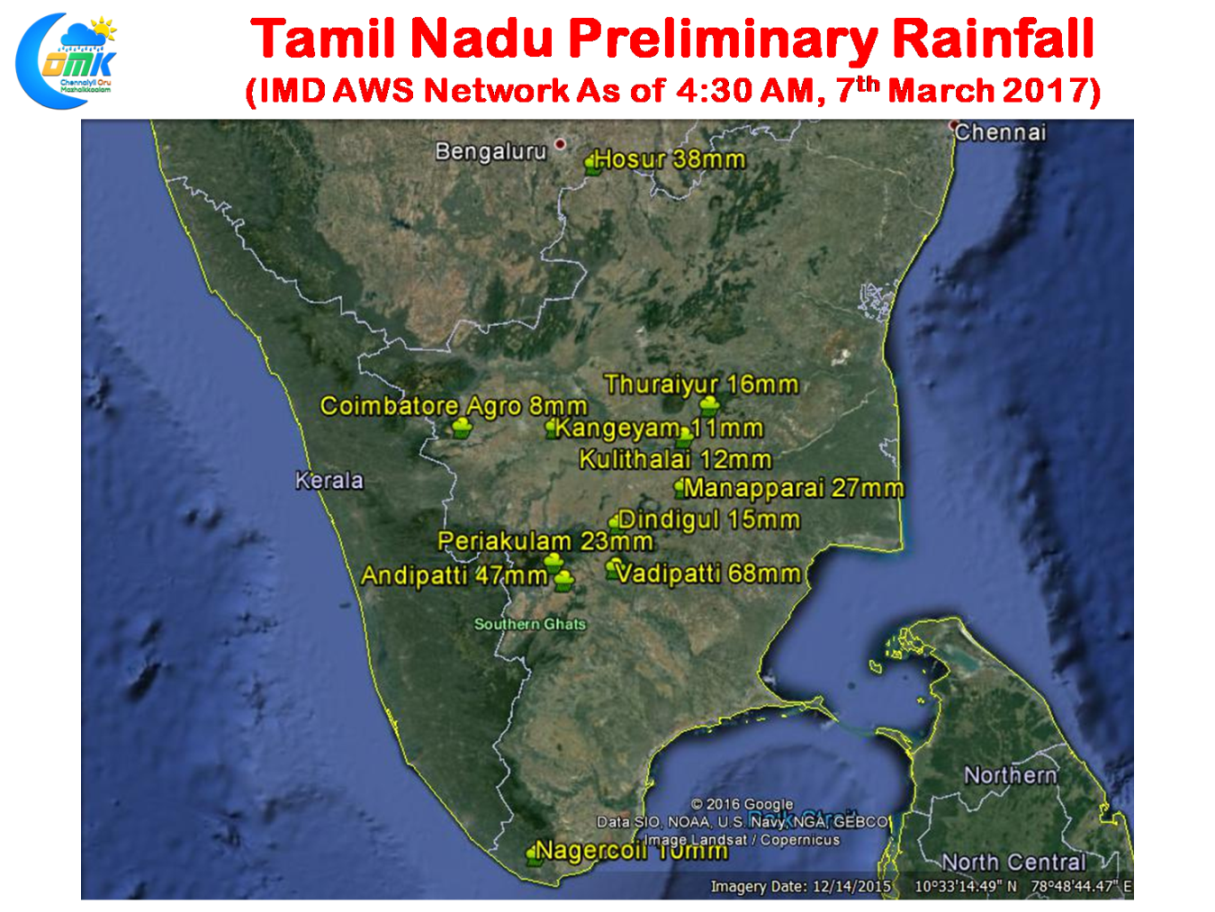 Bangalore city got isolated spells of rains at few places though places to the north of the city possibly enjoyed the better spells.  As has been the case for the last couple of days Kerala has been enjoying fairly good spells of rains which resemble the Southwest Monsoon days thanks to the presence of the Upper Air Cyclonic Circulation off its coast near the Lakshadweep Islands.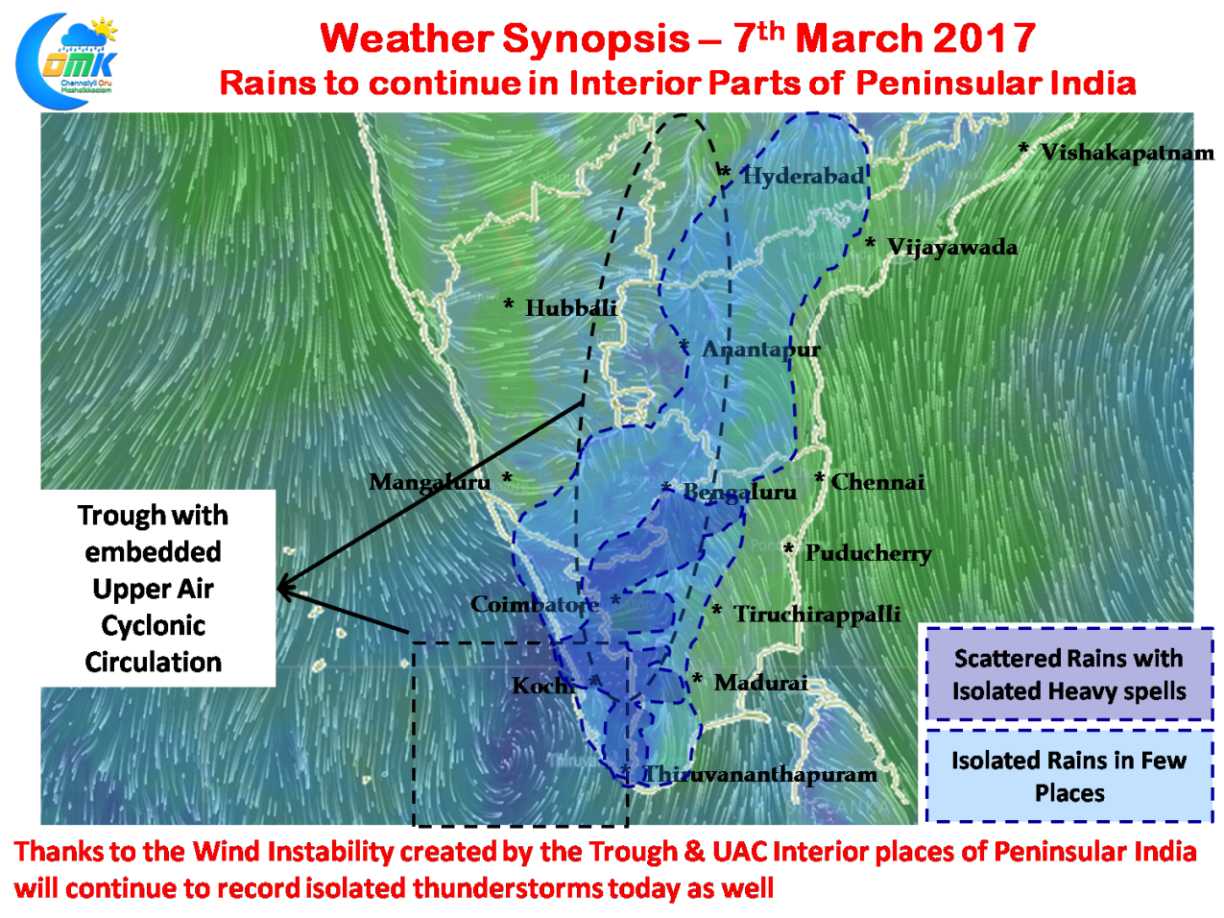 With the mean sea level trough running all the way from the southern fringes of Peninsular India to North Karnataka there exists an unstable atmosphere in the interior regions particularly along the Western Ghats.  With the embedded Upper Air Cyclonic Circulation persisting near Lakshadweep Islands today also we are likely to see interior places get some rains.  Once again the best chance of rains lie for the Western Parts of Tamil Nadu and the adjoining areas of South Interior Karnataka along with parts of Central Kerala in the Kochi & Thrissur districts.  Models indicate parts of Interior Andhra Pradesh is also likely to recieve some isolated spells of rains though these are not expected to be very heavy.
As has been the case for the last couple of days Coastal Tamil Nadu will continue to see fairly dry weather including Chennai with temepratures staying a degree or two higher than normal.  Similarly the nights are likely to be warm and humid with minimum temperatures staying  2 / 3 degrees higher than normal.
Powered by WPeMatico