Parts of Chennai got moderate to heavy spells of overnight rains as the IMD Observatory in Meenambakkam recorded 47 mm, most of which fell in an one hour spell around the midnight hours.  In contrast Nungambakkam recorded only 3 mm with the thunderstorms giving better rains to the Southern suburbs.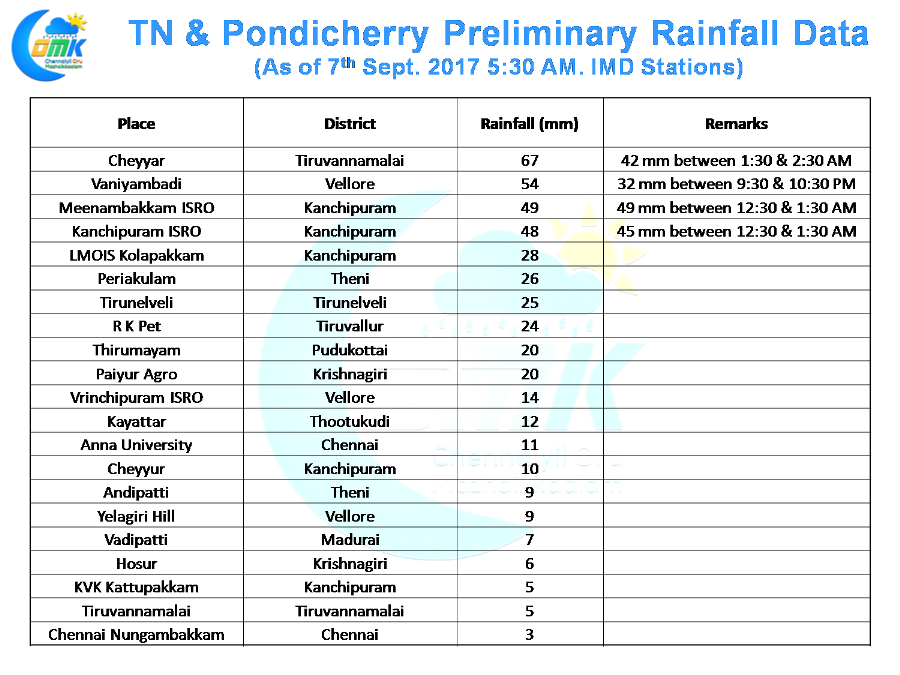 Yesterday saw many places in Andhra Pradesh record moderate to heavy rains as the thunderstorms were more active over South Interior Karnataka & Andhra Pradesh as compared to Tamil Nadu.  This was due to the wind instability which was more pronounced over the interiors of Deccan Plateau.  South Tamil Nadu had a relatively quiet day compared to North TN where Vellore, Tiruvannamalai districts also got isolated heavy rains along with parts of Chennai.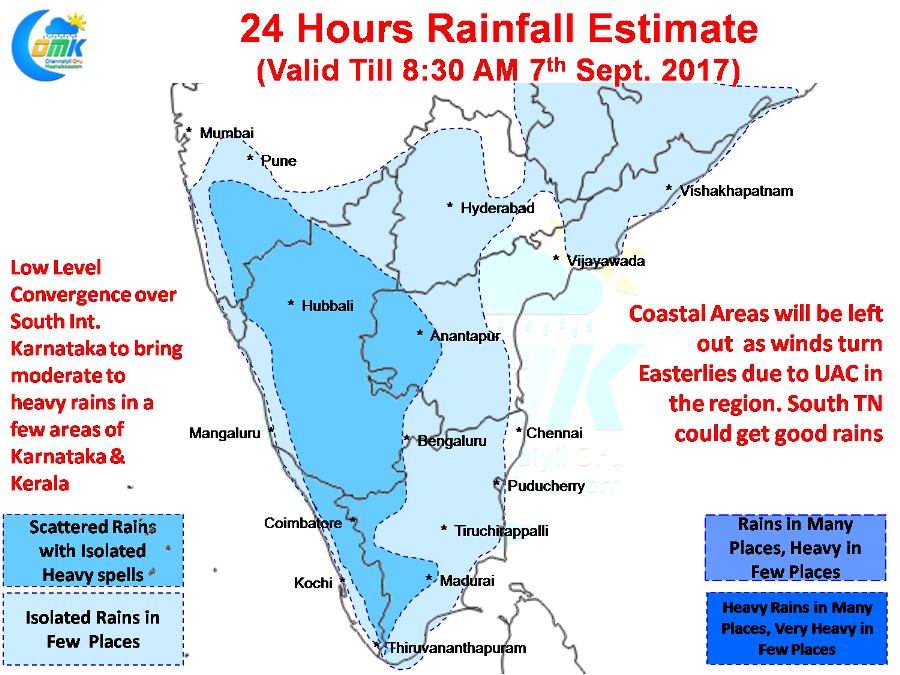 Today the rains could shift further west with major parts of Kerala & Karnataka getting the better spell of rains while Tamil Nadu could see a slightly quieter day compared to the past few days.  Similar trend is expected to continue tomorrow as well in the immediate context.  Subsequently we need to look for how the circulation is expected to evolve on either side of Peninsular India.
Coastal Areas of Tamil Nadu could miss out as winds are relatively Easterlies from low levels to Mid Tropospheric levels which could prevent any major movement of the interior thunderstorms moving to the coast.  Isolated places along the Western Ghats in Tamil Nadu could see heavy spell of rains due to orogaphic effect of moisture getting trapped in the valleys.
Powered by WPeMatico