A day after what was the hottest day in more than a month overnight Rains lashed many parts of Chennai with some areas of the city recording intense thunderstorms.  In what was a fairly good day for Coastal Tamil Nadu all the way from Tiruvallur district to Delta districts rains were recorded in many places with delta districts also enjoying its share of good rains in the evening.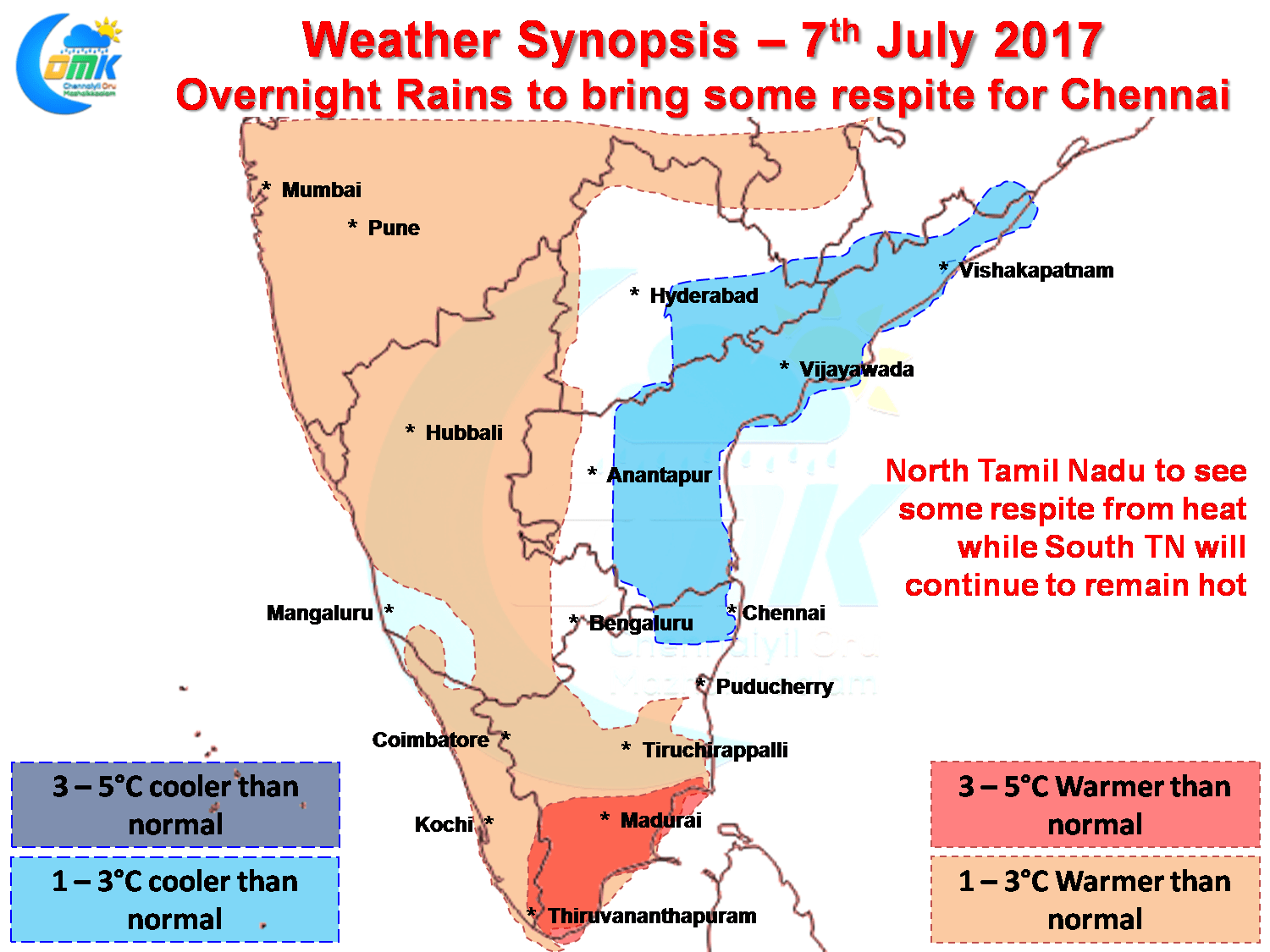 While the theme has been heat for the last few days convective thunderstorms have been holding fort during the late evening time along the coastal areas and some of the interior places as well.  The last couple of days have seen many places in the state record 3 / 4 degrees higher than normal.  Today though we could possibly see some respite from heat for Chennai and surrounding areas of North TN while South TN will continue to remain hot in places like Madurai, Tirunelveli, Thootukudi & Virudhunagar districts.
The rainfall chart will indeed be a pleasing sight to most bloggers seeing some of the numbers in Delta districts and places like Meenambakkam in Chennai which tops the preliminary rainfall charts.  Strangely Nungamakkam and the central parts of the city missed most of the spells ending up with light rains as compared to the suburbs of Chennai.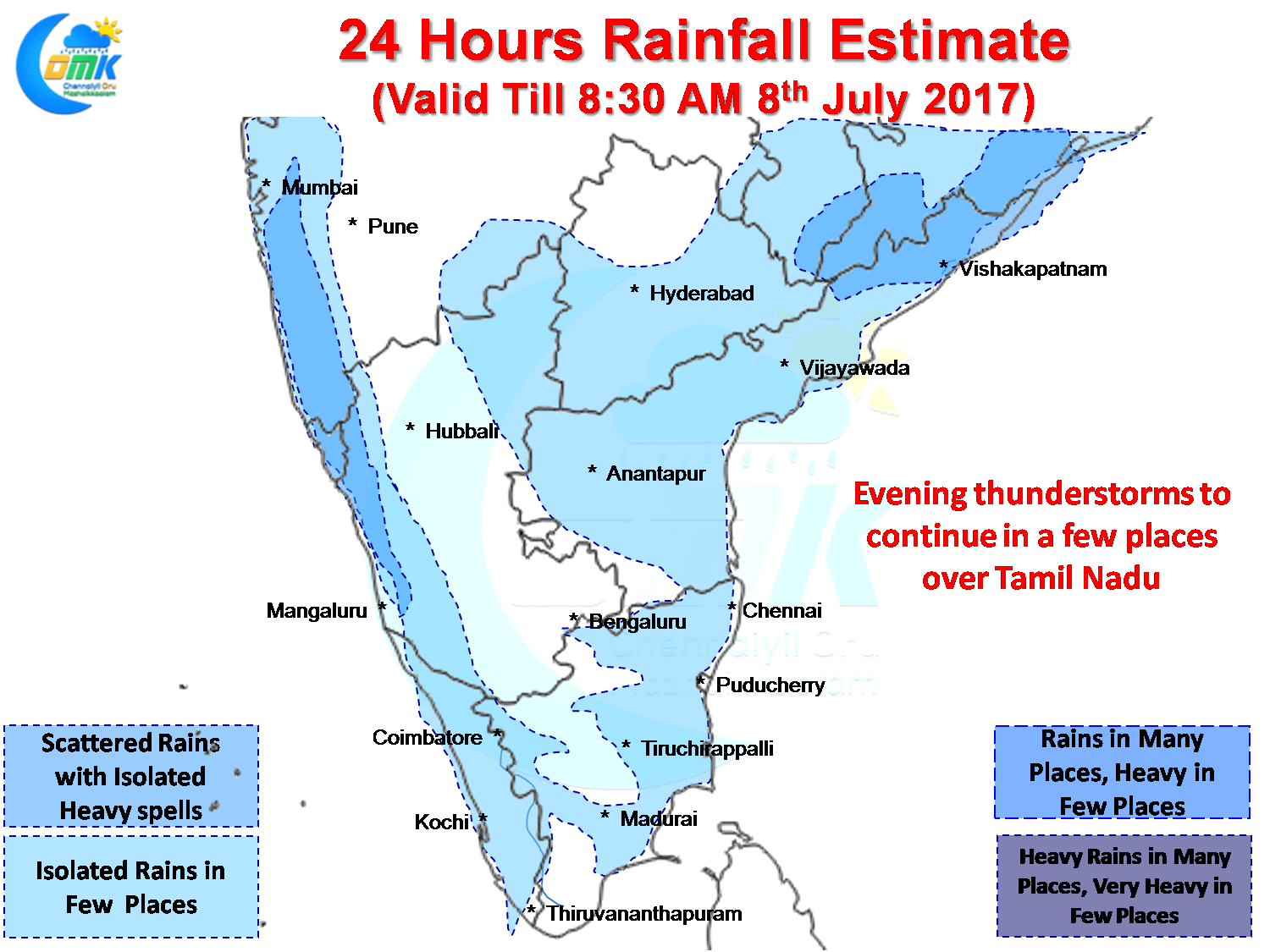 With Monsoon continuing to remain weak we could possibly see convective thunderstorms in the evenings continue over isolated places in the interiors and some of the coastal areas of Tamil Nadu. Going by model outputs we could possibly see an active day over South AP which could possibly bring some rains to North Coastal TN if things work out well.  South Coastal TN is likely to see late afternoon thunderstorms today as well.
Powered by WPeMatico