IMD announced the onset of Northeast Monsoon 2020 on 28th October on the back of wind from the Northeast & heavy rains over Chennai & surrounding areas triggered by early morning dry line thunderstorms. Since then coastal areas have been relatively quiet until Thursday when places around Chennai once again started seeing early morning showers. Yesterday saw rains finally push into Delta areas for the first time since NEM onset was announced.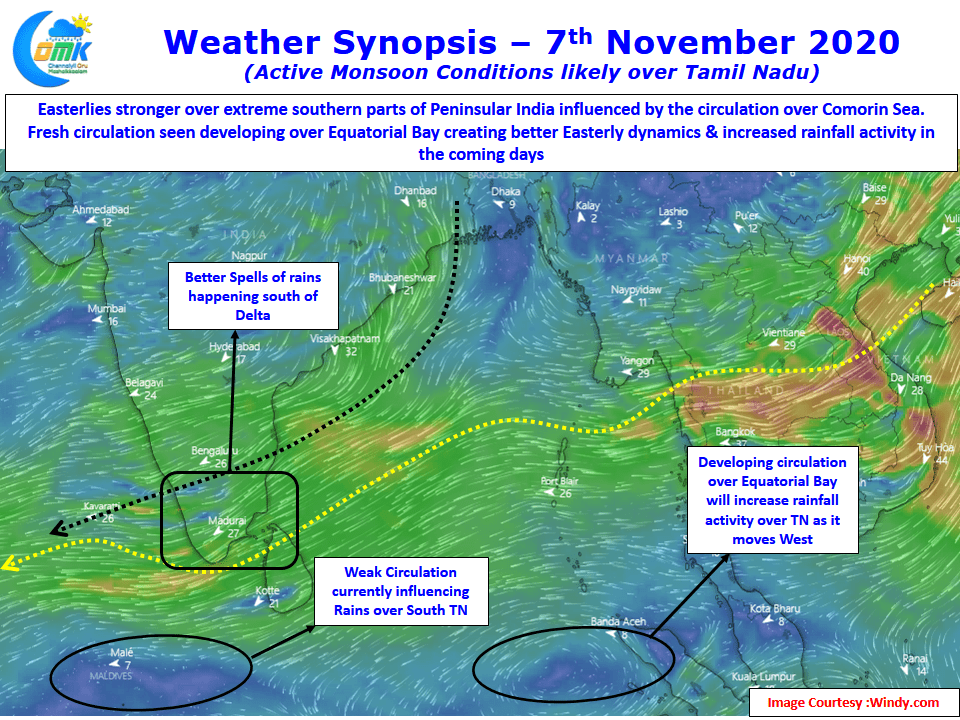 But overall the season has been a case of fits & starts though South TN has been benefitting from the better spells along with parts of West Interior TN which saw the return of thunderstorms this week having missed out on the transitional thunderstorms. A look at the wind charts indicates why so far the season has not yet picked up though one has to keep in mind there is an overall suppressive atmospheric state over Indian Ocean on account of the unfavorable MJO movement. Easterlies are seen stronger over the extreme southern parts of Peninsular India bringing the better spell of rains over South TN and adjoining parts of Kerala.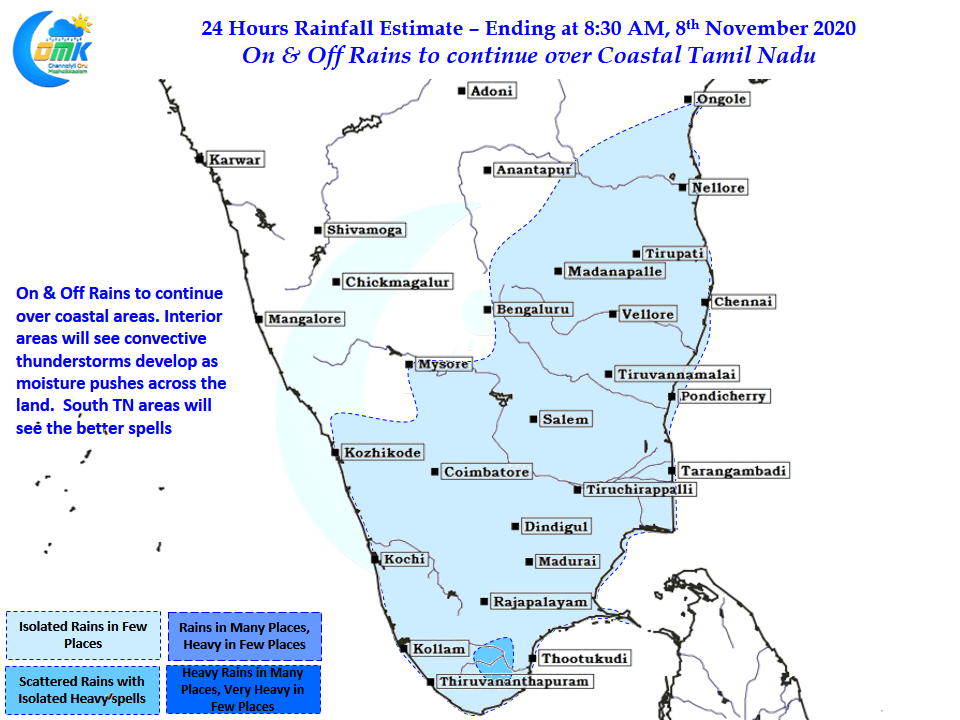 Additionally the circulation over the Comorin Sea has been favorably placed for South TN. Though there is worry all around about the prospects of NEM and a genuine anxiety for the days ahead the poor start to NEM season was not completely a surprise. Things can only get better from now on with another circulation developing over the Equatorial Bay around South Andaman. While the most active phase & possibly the best phase of NEM may be a few days away on & off rains are likely to continue over the coastal areas with sharp spells at times.