Northeast Monsoon continues to remain vigorous over South India on the back two Circulations on either side of Peninsular India. Yesterday finally saw Delta districts record a very good spell of rains at many places since the onset of NEM 2019. Pamban in Ramanathapuram district recorded 18 cms as the district was lashed by heavy rains.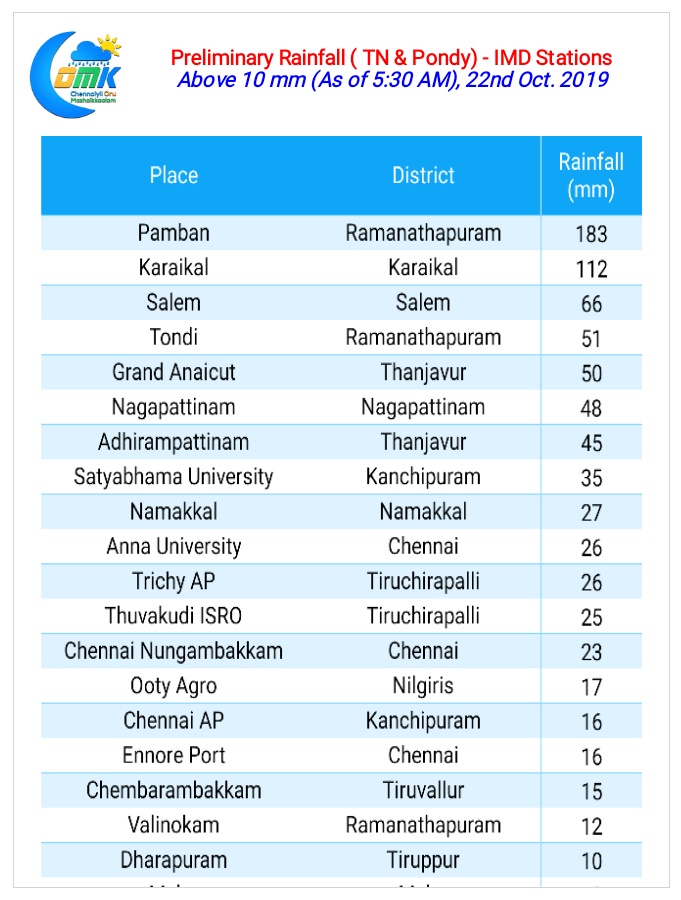 While places about 50 – 75 kms to the North of Chennai in South AP recorded very good rains Chennai though had to settle for light to moderate on and off spells for most parts of the day. Few suburbs though recorded more than 4 cms rains for the 24 hours period ending today morning.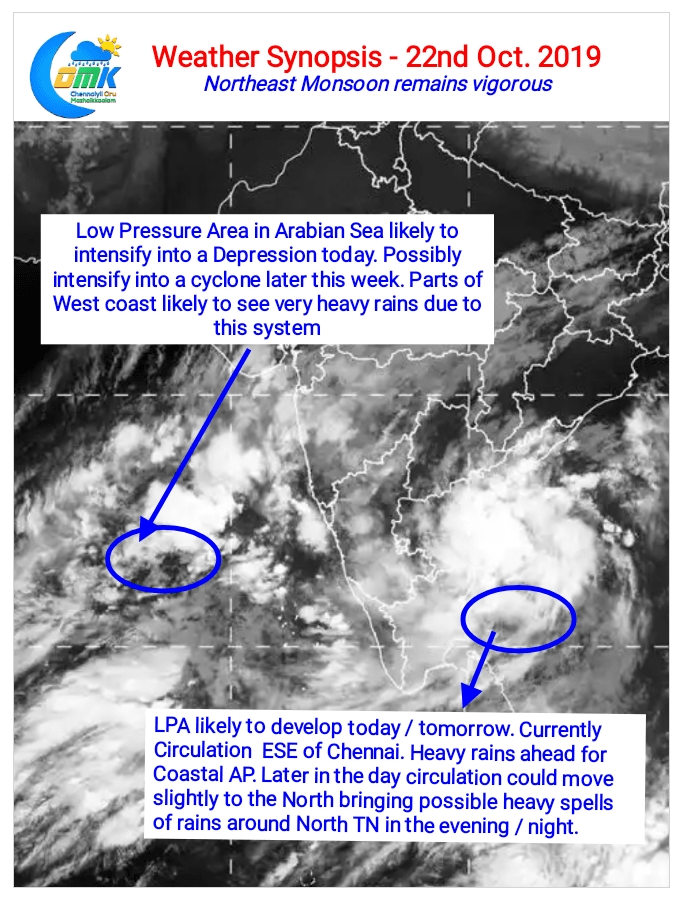 Satellite image shows the nice churn the Bay circulation is developing. On the other side of Peninsular India the LPA in Arabian Sea has created pseudo Westerlies bringing a Southwest Monsoon type scenario over the West Coast. This is likely to trigger heavy rains today over Northern Kerala and South Karnataka today.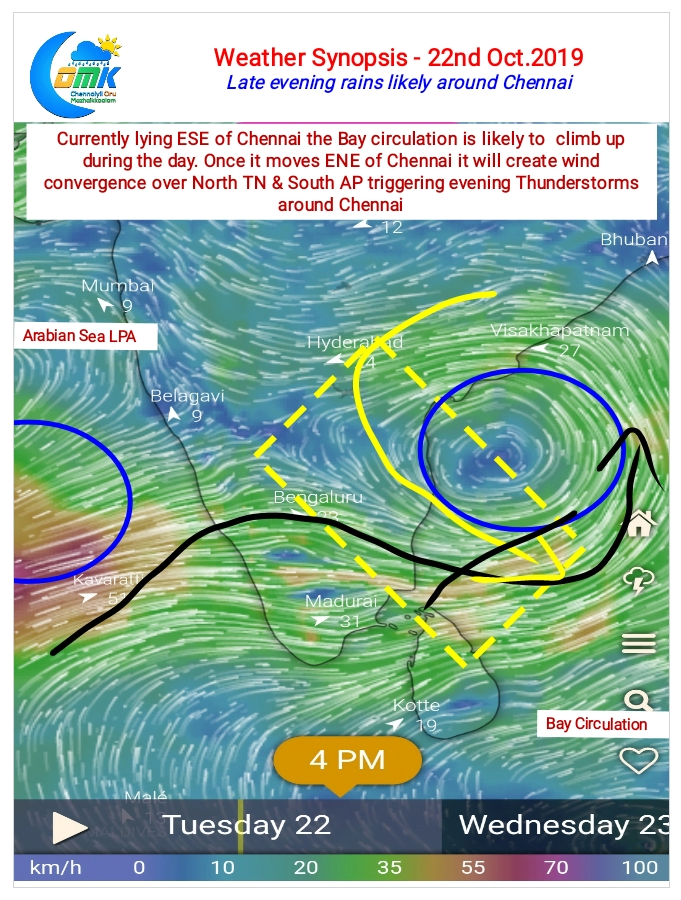 In the meanwhile the Bay circulation is currently lying ESE of Chennai. This position has become counter productive for the rainfall prospects of Chennai due to unfavorable wind patterns. Later in the day as the circulation climbs North towards evening a wind convergence is seen over South AP / North TN. This is likely to trigger moderate to heavy Thunderstorms in the region.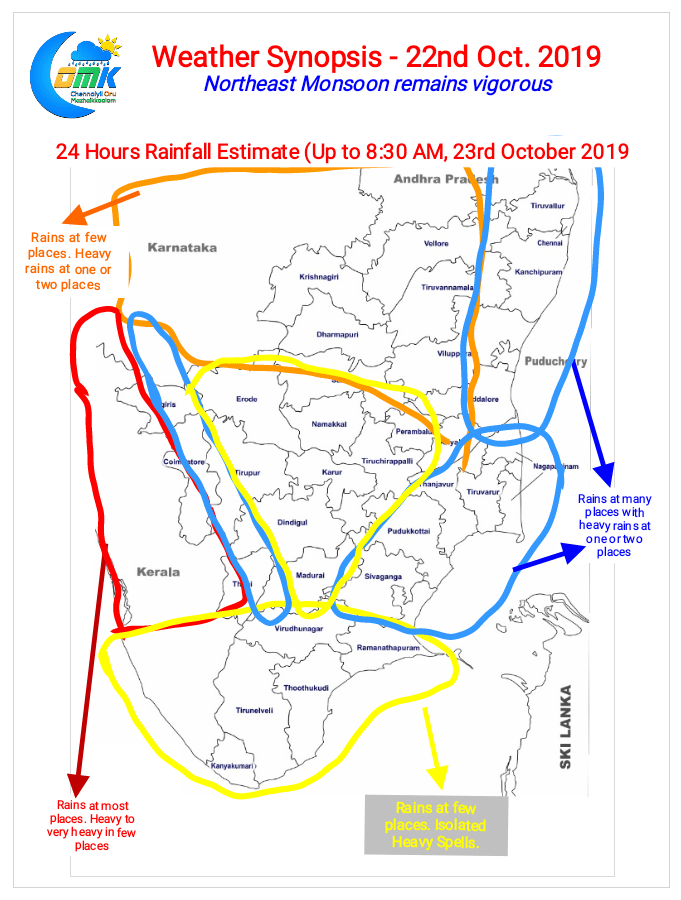 While early part of the day could mean cloudy skies over Chennai and suburbs during evening / night we could expect a change in fortune for Chennai when the wind convergence starts influencing storm development and movement.
Yesterday we expected one or two places around Chennai & suburbs to record nearly 10 cms rains Poonamallee was the only one that crossed 5 cms. Today once again it looks like few places around Chennai & suburbs is likely to see heavy spell of rains during evening / night.