After many a false starts this year the onset of Northeast Monsoon may finally happen soon with things slowly falling into place for a moderate rainfall activity to happen over most of Tamil Nadu this week.  The effect of Northerlies has started to wane & one can feel this with the reduced early morning chillness in places like Chennai.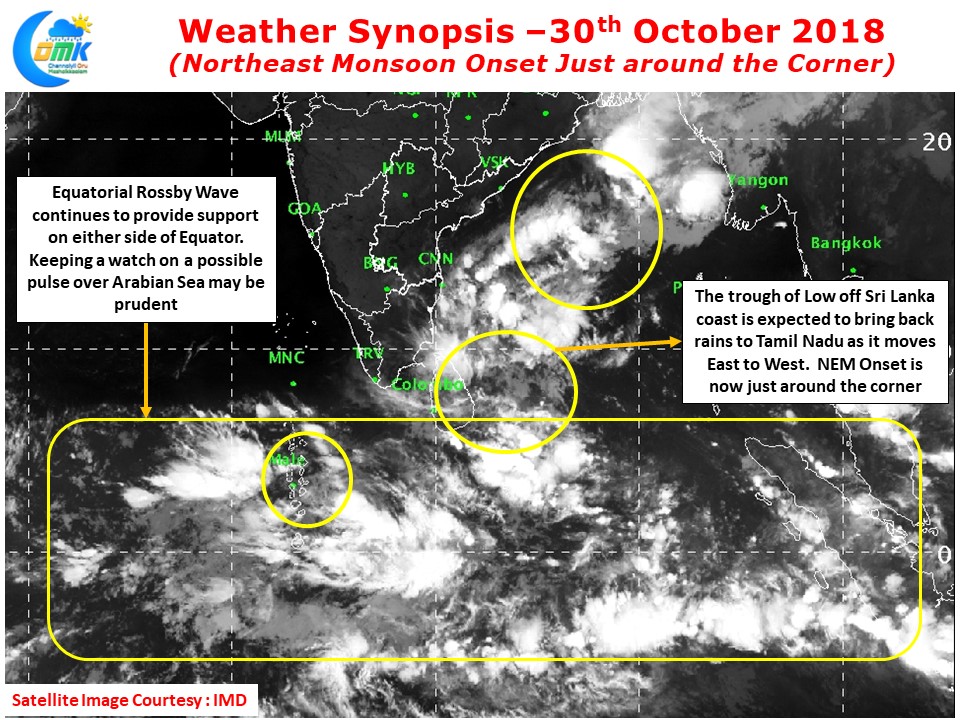 The overall atmospheric conditions remain very fluid with three distinct circualtions & possibly multiple suspect areas for an organized disturbance to develop over the next couple of days.  One also needs to keep in mind though we have an active Equatorial Rossby support over Indian Ocean the MJO phase is still not yet favorable. This could mean a strong Northeast Monsoon onset may be less likely instead what we could have fairly wide spread rains over most parts of the state with isolated heavy rains over the next 2/3 days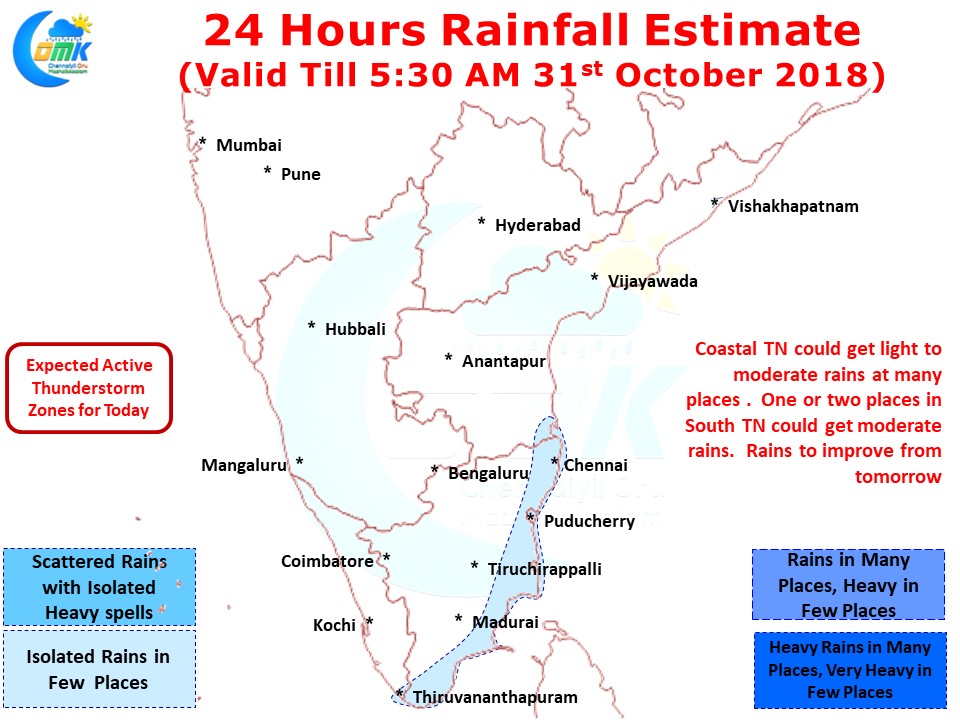 One though needs to keep a watch on Arabian Sea as models normally tend to underestimate disturbances in that part of North Indian Ocean.  When Equatorial Rossby wave influences conditions more often than not we have seen a possibly cyclone thrown up in Arabian Sea under right conditions.
Light rains are likely to start along the coastal areas of Tamil Nadu from today which is expected to improve from tomorrow.  Possibly tomorrow could be the Northeast Monsoon onset  spell for the year 2018